As a blogger, I obviously like to write. But I don't only write here on my own website. Over the last few years, I've had the opportunity to write for other websites and publications, as well. Here are few samples of my work.
Are you in need of a little help with your blog or website? I can help! I provide a wide range of online services to help your business thrive.
Freelance Articles​
Everyone makes mistakes – especially when it comes to our finances. We all have our own struggles with money, but some are a lot harder to overcome than others. The important thing is that we learn from these mistakes so that we don't repeat them – or better yet, never make them in the first place.
There are only 24 hours in a day and 7 days in a week, although many people wish there were more – especially those that find themselves with too much on their plate. While there isn't a magic wand to wave that will give busy people more time, there are ways that we can be more productive with our time.
Every industry has its celebrities and the world of personal finance is no different. If you are an avid reader of personal finance blogs or have ever browsed the finance section of a bookstore, you've likely come across the same few names many times.
It often seems that saving money requires a lot of hard work and effort, and that the reason we can't save money is because we're too lazy. But there are lazy ways to save money and help improve your finances.
Morning weddings are becoming more and more popular these days. It was, after all, suitable for a Royal Wedding. While the Royal Wedding wasn't cheap by any means (costing over $33.5 million USD), most people opt for morning weddings as a way to save some money on their big day.
We all know that weddings are expensive. Couples are always looking for ways to cut costs. There are the common ways to save, such as limiting the guest list, picking a less popular date, doing as much of it yourself, etc. But there are also weird ways to save money on your wedding, too.
When it comes to weddings, you can get married anywhere you want to. All you need is your partner, a marriage license, a witness and an ordained officiant. That's it. You don't need to book – or pay for – a venue either. As long as you don't mind having a short, intimate (although potentially public) guerrilla wedding ceremony.
Features & Contributions
Interviews
Real People, Real Money
Financial Peacock – August 2019
Jet Setter
Money Propeller – November 2014
Contributions
29 Blogging Tips & Tricks from Incredibly Successful Experts
Golden Bloggerz – April 2019
Best Financial Tips For Newlyweds And Couples
Money Pedals – March 2019
Money Goals – 30+ Experts Share Their 2019 Resolutions
Wealthy Nickle – December 2018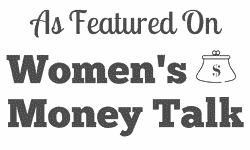 Don't Let a Horrible Boss Destroy You (Like I Almost Did)
February 2019
You've Probably Come A Lot Further Than You Think
December 2018
6 Things I Have Learned From Freelance Writing (So Far)
August 2018
How I Was Almost Manipulated Into Buying a New Car
July 2018
You've Probably Come A Lot Further Than You Think
January 2019
How I Was Almost Manipulated Into Buying a New Car
August 2018
Women's Personal Finance Wednesdays
How Much Being Unemployed Actually Cost Us
April 2019
You've Probably Come A Lot Further Than You Think
December 2018
Other Features
5 Millennial Articles to Read this Week
Simple Minded Millennial – December 2018
Interested in Working Together?
Running a business is a lot of work. If you hire me, my job will be to make your job easier so you can focus on doing what you love!
Want to chat, pick my brain about something or have something you want to ask about? I'd love to hear from you!