Being unemployed is incredibly difficult-especially during the holidays. You probably know someone close to you that's been let go or is looking for a new, better job.
Giving your unemployed friends and loved ones a thoughtful gift could really go a long way. Think about what sort of things they need or that would help them out the most, depending on their situation.
Here are some practical gift ideas, great for any occasion, that will not only show them you care but can help them through this challenging time.
This post contains affiliate links. Please read my disclosure for details.
Gift Ideas To Help Your Job Search
Job searching resources and supplies make great, thoughtful gifts to give to someone who is unemployed. Many of these ideas will continue to be useful after they land that new job, too.
This is one of the highest recommended books when it comes to job hunting and career advice. Back when my dream job turned into a nightmare, I used an earlier version of this book for advice, and encouragement, and to help figure out what was next for me, career-wise.
Another go-to for job hunters, this updated adaptation is full of practical advice for succeeding in your personal and professional life. It's a great resource for improving your communication, leadership and efficiency skills.
There are literally thousands of books that can benefit someone looking for a job, exploring their career options, or upgrading their job skills. Rather than picking just one or two that you think would help your loved one, why not give them access to them all?
This zippered portfolio binder is the perfect companion to any interview. Keep your documents in order, your resume looking pristine, and business cards handy – with a notepad to write down anything important.
Keep your portfolio, laptop, and all your other job-search-related items together and ready to go with a professional, high-quality (but not bulky) briefcase.
Staying organized while job searching is crucial, but can be tough. A good accessory set can help keep your desk and all your pens, pencils, and important paperwork and stationery in order, so nothing gets misplaced.
Keep your office supplies handy with this box set. Including colorful sticky notes, note paper, pens, tabs and labels.
Job hunting can require a lot of paperwork, especially if you're applying in multiple fields or to multiple locations. Step up your organization game even more with pins, paperclips and binder clips.
It's important to look professional when dropping off resumes, attending networking events, and for interviews. A classic blazer is a quick, easy and affordable way to take your current wardrobe pieces up a notch. Check out a similar look for men.
For the days that a blazer alone won't cut it, a quality pea coat is another perfect gift idea for the unemployed person on your list. Stay warm and look professional at the same time.
Help avoid any interview wardrobe malfunctions with a 100-piece travel-sized sewing kit. Mend a fallen hem, pin shut a loose button, or quickly address any other potential issue.
Having a good umbrella on hand will help keep you dry, clean, and professional looking on those dreary days. With a lifetime guarantee and a vented double canopy, this umbrella won't flip or break and is small enough to fit into your bag or leave it in your car.
Another important part of job hunting is sending a nice thank you card after an interview or other important networking event. Sure, you could simply send an email, but why not stand out instead by sending a handwritten thank you?
Speaking of networking events, having a place to store business cards might come in handy. Yes, they still matter, even in this digital age. The holder can also be used to store your loyalty and points cards.
Keep all those application deadlines, interviews, and other priorities in one place. With this planner, you can also record your goals and to-do lists, too.
Between your resumes, cover letters, and applications, actively looking for jobs requires a lot of printing. Even though many companies have moved the application process online, bringing a printed copy of your resume to your interview is highly recommended. Having printer ink at home is so much easier than having to go to the library or print shops all the time. Just be sure you get the right brand and cartridge type for the printer they have.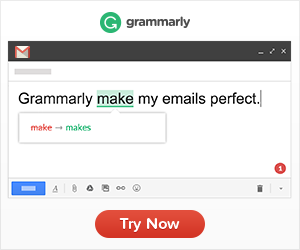 Improve your prospects by making sure your resume, cover letter, and email correspondence are all error-free. The premium version of Grammarly offers the same features as the free version but takes it further. Its more advanced features include plagiarism checking, genre-specific styles, and vocabulary enhancement suggestions.
A professional portfolio website is a great way to impress potential new employers and share all of your accomplishments beyond what can fit on a resume. With affordable monthly hosting and a domain name registration, there are many free and paid resources available to spruce up the design or enhance your content to really stand out from the crowd.
Gift Ideas To Help You Take Care of Yourself
Self-care is crucial no matter who you are or what's going on in your life. Here are some great gift ideas to support mental health for the out-of-work loved ones in your life. (Or maybe you'll want to treat yourself, too?)
Being between jobs can be a very stressful time. You need a healthy outlet to express your emotions. Journaling for even as little as 5 minutes a day can clear your mind, improve your memory, and reduce stress and anxiety.
This gift box set includes everything you need to relax with a little spa treatment at home. This kit contains 20 different items, including bubble bath, body butter, an aromatherapy scent candle, a bath pillow, and essential oils. Perfect to help you unwind after a long day of pounding the pavement or to stay calm the night before an important interview.
Going to a massage therapist can get expensive quickly. But that doesn't mean you have to miss out. This heated massager has an ergonomic design and flexible strap to reach your shoulders, neck, back, legs, and feet.
These are the exact curtains we have for our living room (this color, too). They really do blackout the light, and also help reduce noise and insulate around the window. Hang them in your bedroom to help improve your sleep.
Another way to get a better nights sleep is to drown out those nagging thoughts with a white noise sound machine. This one has numerous sounds to choose from, and lets you control the volume level, too.
On the flip side, you don't want to end up sleeping through important events. Rather than checking your phone all night to make sure your alarm is set, only to be to woken up by a buzzer or ringtone, why not wake up in a more natural way?
As tempting as it can be to stay in your pajamas all day, the simple act of getting dressed can do wonders for your productivity. But at the same time, putting on a full suit or a nice dress just to wear around the house is a bit much. Comfortable, casual clothes are the perfect in-between.
On that same note, a nice pull-over sweater paired with yoga pants or leggings and a tank top can make you feel more put-together but still comfortable.
Check out my Self Care Gift Guide for even more self-care gift ideas and suggestions. Including inexpensive, unique gift ideas to help you sleep better, relax, improve your health and well-being, spruce up your workspace, and more.
There are over 50 ideas all for under $50 each!
More (Budget-Friendly!) Self Care Gift Ideas →
Gift Ideas to Help You Learn and Grow
Taking courses while between jobs is a great way to spruce up any resume, brush up your skill set, or learn something new!
Some you can do from the comfort of your own home and on your own schedule, while others will get you out of the house and interacting with other people.
Annual memberships make great gifts, or sign-up for a class together!
Find local events and classes, both free and paid, to increase your knowledge, network, or enjoy a night out without spending too much.
Offering a free month trial and free access with many library cards, earn certificates from over 6,000 courses.
Get a free trial, followed by unlimited access for less than $12 a month to all of their 24,000+ courses.
With courses starting at $12.99 each, you can get lifetime access to any of their over 80,000 courses.
Your Community Resources
Between your local library, community centers, employment centers, arts and non-profit organizations, health units, counseling centers, credit and debt counselors, schools and upgrading programs, there are numerous courses and supports available to you. Many for free or at affordable rates.
Gift Ideas To Help Your Household
Being out of work can really impact your family members or the other people you live with, as well. Giving gifts that everyone in the household can use is a great idea.
If you're between jobs, you need to keep your finances on track. Creating – and sticking to – a budget is one of the best ways to do so. One of the best financial tools out there is this budget planner and spending tracker notebook.
One of the easiest ways to stay on budget is to ditch those debit and credit cards and use cash instead. A gift set of 5 different colored magnetic reusable cash envelopes fits perfectly inside most wallets. It'll keep your cash safe and your spending in check.
Gift baskets make great personalized gifts. This gift basket designed for foodies includes an assortment of meats, cheeses, and gourmet snacks for everyone to enjoy. Or you could build your own handmade gift basket and include things like cookbooks, mugs, a cutting board, and hot sauce.
Never miss an important phone call or email due to a dead battery again. With a portable charger, you can charge your phone, tablet, E-Reader, or laptop while on the go.
Gifting a programmable thermostat is a good way to keep your bills low and stay on budget. The Nest Thermostat learns your personalized habits and automatically adjusts the temperature, saving you money.
Keep your interview and business attire looking crisp and wrinkle-free without relying on the dry cleaners with a good fabric steamer.
There's a lot you can do with an Echo and Alexa to help keep your life in order. Set alarms, listen to music or audiobooks, make hand-free calls or send messages, or check the weather, traffic, your calendar, and more.
Don't let car troubles be the reason you miss out on a job interview. Packed with over 40 items, including a first-aid kit, be prepared for all sorts of emergencies.
If there isn't a designated office or workspace at home, making one can be as simple as getting a nice desk. It's small and compact enough to fit just about anywhere but has a large tabletop to spread your work out, with storage space to keep yourself and your paperwork in order – and off the kitchen table.
Add more storage space to your desk or office with a filing cabinet. Perfect for keeping all of your important paperwork organized.
Gift Card Ideas
When in doubt, you can't go wrong with a gift card or gift certificate. It's probably one of the best gifts for someone that's unemployed so that they can decide to shop for what they need most. They are also great for those last-minute gift-giving needs.
Gift Cards for Pretty Much Anything:
Gift Cards for Clothes and Personal Care:
Gift Cards for Entertainment:
Gift Cards for the Household:
Gift Ideas to Help That Don't Cost A Thing
One of the best gift ideas for someone who's unemployed would be to get them a good job. If only it were that easy, right? But there is a lot you can do or give that isn't a physical gift at all.
Just be sure to always respect their boundaries. You want to support them, not add to their stress.
Related: Asking Santa to Put a New Job Under the Tree? Here's Help
Give The Gift of Your Knowledge
Share any job leads that would be suitable for them. Especially if you have a personal connection at a professional organization and you can put in a good word for them with the employer.
Introduce them to anyone that can enhance their professional network or that could make a great mentor.
If you're tech-savvy and they aren't, offer to spruce up their resume, so it passes the 6 second glance test, help them develop a personal portfolio website, or create an easy-to-fill-out job searching spreadsheet for them to use.
Attend classes, courses, or events in your area together. It's so much easier to attend these sorts of things with a friendly face by your side.
Let them know about any programs or community supports that are available to them.
Give The Gift of Your Time
Spend quality time with them. Get them out of the house. Attend a class or networking event together. Babysit. Drive them somewhere. Invite them over for dinner. Review and edit their resume and cover letter. Practice interview questions with them. Give them the pep-talk they need. Remind them of all the talents, skills, and abilities they have. Listen to their frustrations and struggles. Check-in with them regularly.
Just be there for them.
Knowing that they have your support can mean more than anything else.
Whether you are looking for a Christmas gift during the holiday season, a birthday gift, a graduation gift, or just want to give gifts from the heart, this list can help you find the perfect gift for your unemployed family member or friend.
YOUR TURN:
What would you add to the list of practical gift ideas for the unemployed loved one on your list? Please leave a comment and let us know!
Amanda Kay, the founder of My Life, I Guess, provides valuable career advice and support for anyone striving to make a living and, more importantly, make a life. Whether it's navigating job searches, learning new skills, overcoming unemployment, or dealing with debt, My Life, I Guess has been a go-to resource for career guidance and financial stability since 2013. Amanda's expertise and relatable approach have been featured in trusted publications such as MSN, Credit.com, Yahoo! Finance, the Ladders and Fairygodboss.