You've likely heard of Grammarly by now, but if not, it's a secure app and browser extension that uses A.I. to improve your writing drastically. It will automatically catch spelling, grammar, and other language errors you may not notice.
If you haven't used it yet, I highly suggest checking it out – especially if you're currently job searching. This tool can help ensure your resumes and cover letters are free from writing mistakes, significantly improving your chances of getting an interview.
Then, when you are hired and start your new role, you can continue using Grammarly to ensure your emails, reports, and other work documents are clear and mistake-free. (Significantly improving your chances of getting a promotion.)
This self-described online writing assistant is incredibly useful for anyone who writes anything on a computer.
I truly love this software and use it every single day, both professionally and personally. I recommend it to everyone! But it does have some quirks.
Below I go into detail on why I'm such a big fan, as well as a few things that could be improved.
What is Grammarly?
Grammarly is a grammar-checking and proofreading tool you use to improve your writing. It helps you identify and correct grammar, spelling, and punctuation errors.
But it's more than just a way to catch those typos. It also detects things like the use of passive voice, unnecessary words, and sentence structure mistakes.
How Does Grammarly Help Improve My Writing?
Even if you are a careful writer, it can be easy to make simple errors that reflect poorly on you and your work.
Overall, Grammarly will help you:
improve your vocabulary and writing skills
use more sophisticated language in your writing
enhance your writing style
avoid mistakes and embarrassing errors
correct your punctuation
communicate more effectively with customers, clients, employees, colleagues, managers, and the general public
make a good impression
create and maintain a professional image
improve the readability of your work 
write concise, clear, and engaging material
better express your ideas 
detect plagiarism (on the premium plan)
become a more competent and confident writer 
Yes, it really does all that!
How? It doesn't just give you suggestions. It explains why your writing is being flagged as a mistake or why it's suggesting you rewrite it. You are learning to be a better writer with every suggestion Grammarly gives.
Grammarly Costs: Free vs. Premium
Grammarly currently has three pricing tiers: free, premium, and business.
I used the free option for years and was impressed with all it could do. The free plan will do the trick if you only need a straightforward proofreading tool.
However, when I started my role as an Employment Specialist and started writing more career content online, I upgraded to the premium plan, and WOW! What a game-changer! Some things worth paying for give you great results, and this is one of them.
The paid premium version offers more, including a plagiarism checker, tone suggestions, engagement suggestions, and full-sentence rewrites. The price starts at $12 per month, but Grammarly is well-known for offering 40-50% discounts so that you can get it for even less. (Watch for sales in their emails and around Black Friday/Cyber Monday.)
The business plan includes the same features as the premium, with added style and branding options that are perfect for teams.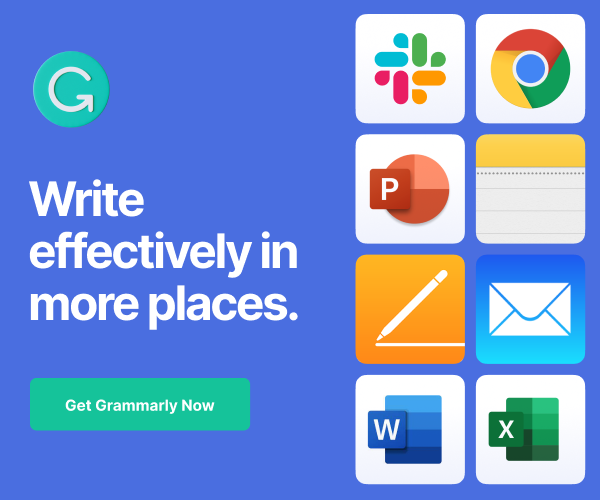 Who Should Use Grammarly?
Everyone! Seriously. I mean, it's free, so why not?
Students should use Grammarly when working on essays, projects, and assignments because it will help them revise their work and get better grades. 
Job seekers should use it to create professional, well-written resumes and cover letters that will make the best impression possible.
Employees should use Grammarly to improve their work and appear more professional and competent, which can benefit their careers.
Bloggers, content creators, and freelance writers should use it to produce error-free, high-quality writing that will get them more traffic or clients.
Small business owners should use it to save time and money by avoiding the need to hire a professional editor or proofreader.
And the list goes on…
I use Grammarly throughout my entire day at work and when hustling from home for everything: sending emails, scheduling social media posts, writing articles and blog posts, creating job search resources, and writing resumes and cover letters.
Grammarly is currently only available in English (including American, British, Canadian, and Australian English). It isn't the right tool for you if you do not write in English.
How Do I Use Grammarly?
You can use their app in several ways, including:
installing a browser extension (Chrome, Firefox, Safari, and Edge)
through their website
on your desktop (Windows and Mac)
with MS Office and Google Docs
with your iPhone and iPad apps
download the Grammarly Keyboard through the AppStore or Google Play
Basically, if you are connected to the internet or sitting behind a computer screen, you can use Grammarly.
Getting the browser extension is a necessity, in my opinion. Once it's installed, that's it. It will automatically start checking for issues in real-time as you type. It will highlight spelling and fundamental grammar issues in red: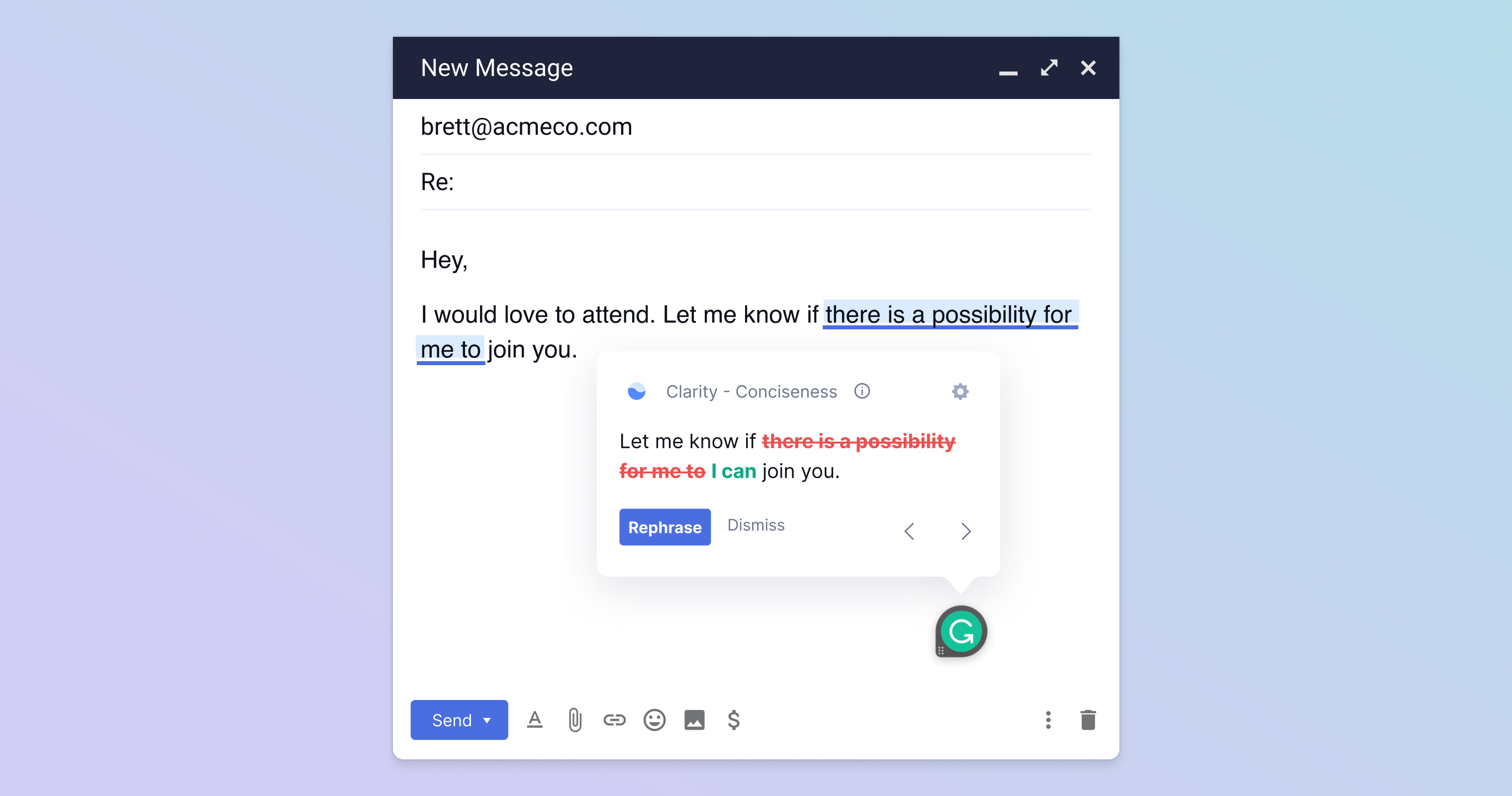 If you use social media like Facebook or Twitter, it will detect errors there as well. Your writing in emails, Google Docs, and everything done in the browser improves dramatically.
Don't worry. Turning Grammarly on and off is easy if you don't want it running all the time or on certain websites.
Why I Love Grammarly
It is hard to explain how much this app has improved my writing.
The free version was more than enough to help me with my own resumes and cover letters when I was job searching. (I was hired for the role I wanted, after all.) And it helped me develop new writing skills as a blogger, which has helped me earn extra money.
When my blogging mentors told me that Grammarly premium was much better, I was initially skeptical. But within my first week of upgrading, I noticed considerable improvements in my first drafts. It also takes me less time to proofread and fix my mistakes since there aren't as many of them and because my skills are growing.
It has boosted my writing confidence. I'm less paranoid about my writing style and no longer worry about making silly mistakes.
It's also interesting when you start to notice which writers don't use a program like this, as there are common mistakes that Grammarly catches right away that many people miss.
Grammarly Drawbacks
Some users have complained they get slightly different results between the Grammarly options (such as the Chrome extension vs. the website). Personally, I have not experienced this.
What I have experienced is that it can be a little glitchy in Google Docs and WordPress Gutenberg. Sometimes the underlining is slightly off, so when I accept the suggested changes, it cuts off words, which I also have to fix. Although it's not a dealbreaker by any means, it is one unnecessary extra step.
I've also been stuck in a few Grammarly loops where it makes a suggestion and then corrects that suggestion back to what you originally had.
Overall, the positives significantly outweigh the negatives, so I will continue to recommend everyone use Grammarly. There are already 30 million daily active users, so we can't all be wrong. 
Did I mention it's free?

Amanda Kay, the founder of My Life, I Guess, provides valuable career advice and support for anyone striving to make a living and, more importantly, make a life. Whether it's navigating job searches, learning new skills, overcoming unemployment, or dealing with debt, My Life, I Guess has been a go-to resource for career guidance and financial stability since 2013. Amanda's expertise and relatable approach have been featured in trusted publications such as MSN, Credit.com, Yahoo! Finance, the Ladders and Fairygodboss.