This post may contain sponsored or affiliate links. Read my
disclosure policy
for more information.
Last Updated on August 19, 2020
Whether you find yourself unemployed, looking to make a career change, or entering the workforce for the first time, finding a job can a very time consuming, frustrating and disheartening process.
A process I know all too well.
First, because it took me over 9 months to find a new job when I decided it was time to leave my stressful, dead-end job in 2013. Second, when it took me 2.5 years after being laid off to find full-time work again. And third, now that I work at an Employment Center, where my job is to help people find jobs.
So yes, I have plenty of experience with not being able to find a job!
Thankfully, there are things you can do, when you can't find a job.
How Long Have You Been Looking?
An anecdote that I keep coming across states: It takes one month of job searching for every $10,000 of your anticipated salary range.
Following this premise, if you are looking to make $50,000 a year, it should take you 5 months to find a new job. (Sadly, my 9-month job search did not land me a $90,000 salary, and I am definitely not making $300,000 a year now!)
I have no idea if there's any research or facts to support this claim, but based on my own experiences and the rising unemployment rates, I wouldn't be surprised if the time-frame was actually a lot longer for most people.
Sure, some people are able to find a new job in as little as a few days. I've seen it happen. But that tends to be the exception, not the norm.
According to the U.S. Bureau of Labor Statistics, on average people are unemployed for 20-22 weeks, which is equal to 4-5 months.
This is just one source to give you an idea of what timeline to expect.
There are a lot of factors that affect how long your job search will actually take.
This can include:
Your credentials – experience, skills, knowledge, and accomplishments
The type of job you're applying for
Where you live
Who you know or have in your network
What's happening in the local, national and global economies
How flexible you are
How good (or bad) your resume, cover letter and/or application is
Your references
The amount of time and effort you put into it
If your job search is taking more time than you anticipated, try not to be too discouraged. Consider these factors and focus on improving the ones that are within your control.
Pay Attention to the Timing
Certain industries have their own cycles. If you're trying to get into it at the wrong time, you won't have much luck.
In my case, I wanted to get back into working at a University or College, so I should have started looking in the summer. There were very few openings between January and June, since most hiring is done for the school year beginning in September. Sure enough, as soon as July rolled around, the opportunities I was looking for started coming out faster than I could apply for.
So if your job search is taking longer than you expected, this could be a reason why.
Photo by Canva Studio from Pexels
Ask for Help
Help with Finding Job Opportunities
Don't be afraid to use your network!
When I was first job searching, I told everyone that I was looking for a job. Before long, I had people sending me ads that they came across for positions they thought I would like, or suggesting places to apply to that I might not have thought of.
You probably want to use more discretion than I did though, so that word doesn't get back to your boss.
Help with Your Resume and Cover Letter
You should also ask for help with your resume and cover letter. Especially if you know you are qualified for positions but aren't getting invited for interviews.
Do you know someone that works in the industry you're applying for?
Ask them to review your job search materials, as they will know the lingo and have a good idea of what the position entails. Ask them for feedback on your job search approach. And of course, ask them if they know of any current or upcoming opportunities.
Ask your friends and family to review and edit your resume and cover letter.
Because most recruiters only look at your resume for an average of 6 seconds, you want to make sure it passes the 6-second glance test. If someone (in the industry or not) can't quickly tell what kind of job you're looking for, you need to edit or revise your resume until they can.
Stop by your local Career or Employment Center.
They offer numerous (and free!) employment-related services, and aren't just the offline version of the online job boards. Staff there can review your resume, provide career counseling, refer you to training or other agency supports, and often know of "hidden job market" opportunities.
This is what my coworkers and I do everyday!
If you're a student or recent grad, use the Career Services on campus if they are available.
Help with Your Mental Health and Well-being
If you're struggling with your mental health, please, don't be afraid to ask for help. You don't have to struggle alone.
Confide in your partner, friends or family.
Speak with a counselor. There are free and low-cost services available, as well as many resources and supports available online. I put together a list of Mental Health Resources & Crisis Support where you can find the help you need.
You can also contact me, if you'd like. While I am not a mental health professional, I know what you are going through and am here to listen and lend my support.
If you need help – in any way, shape or form – don't be afraid to ask for it. You deserve to have a happy, healthy life!
Use People
Using people professionally goes along with asking people for help.
Job hunting can sometimes be all about who you know. I live in a small city, and find this to be 100% true.
When I was applying for a really promising job, I discovered that my coworker used to work with the hiring manager. Normally I wouldn't include references with my job application, but I name-dropped (with her permission) like no one's business. And that hiring manager hired me!
Then when I was un- and under-employed for 2.5 years, one of the only full-time position I was offered was largely due to the fact that I knew someone that held that exact position years ago. Although the role had changed over time, being able to sit down and talk to her about the job helped me significantly spruce up my application, thoroughly prepared me for the interview, and helped me land the job.
So again, ask people in your network for help. Use professional services. Name-drop if you know the right person or people.
Consider expanding your network so that you do meet the "right" people. You can do so online with professional networking sites like LinkedIn or through social media. Offline, you can sign up with local networking groups and attend their events in your community.
You never know who you'll meet!
Are You Using the Right Keywords?
Theses days, the majority of job applications are scanned for keywords through an applicant tracking system (ATS). If your resume and cover letter don't include enough of them, you're application might be rejected by the ATS and will not be seen by an actual person.
Make sure you are using the keywords the company is using in the job ad and the job description.
Say for example, they are asking for strong customer service experience and your application says that you have many years experience helping people. If your application is being reviewed by a person, they will likely connect the two and give you credit for meeting this qualification. But if it's being scanned through an ATS, it might not because it's looking for the keywords "customer service", which you didn't use.
I've also heard that applicant tracking systems don't always credit your years of experience correctly. If the position is asking for 3-5 years experience and your application says you have 6 years, guess what? You might not get credit for that either, because the ATS is looking for "3-5". What your application should say instead is "I have more than 3-5 years experience", in order to make the ATS happy.
You might be meeting every single qualification needed for the job, but if your keywords are off – even slightly – it could be the only thing hindering your job search journey.
Play it safe. Stick to using plain language and match their terminology as best you can. But be careful not to over-do it by keyword stuffing, either.
Image by Paul Brennan from Pixabay
Can You Move?
Are you willing and/or able to move? If so, that opens up a whole lot of new opportunities for you.
I suggest narrowing down your search at first, otherwise the process will quickly become even more overwhelming.
Start off by picking a specific city or area that you could see yourself living in and see what job opportunities are currently there. Or be more specific with the job you want and find where they are hiring for it.
If you can't move, you can still expand your job search process in a couple of different ways.
Work Part-Time or Survival Jobs
As more and more time passed, I expanded my search by applying for minimum-wage and part-time jobs in the fields that I was interested in.
At one point, I was working 3 part-time jobs at the same time. It can be a stressful time-management nightmare, but if there aren't full-time positions available, this is something you should consider, too.
If money is a factor (and it probably is), you might need to swallow your pride and accept something that is less than ideal in order to survive.
Having any job is better than having no job at all.
Your resume will also look more appealing if you don't have any significant gaps in your employment history.
You never know where these positions will take you, either.
I sort of reluctantly accepted a casual position that was only 6 hours per week. Less than 2 weeks later I was offered a full-time contract! A year after that, I was offered the role permanently.
I would have missed out on finding a job that I love if I had stuck to applying to full-time positions only.
---
---
Work Online
The traditional job market is changing, thanks to technology. Working online is now becoming more and more common, which also opens up a whole lot of new options for you.
Often referred to as remote jobs, work-from-home jobs or location-independent jobs, these positions are similar to traditional ones. The big difference is that you can work from home (or anywhere with an Internet connection) instead of having to commute into an office each day.
You can literally apply for online job vacancies from anywhere in the world. You are not confined by geography. But, you may be confined by legalities, like work permits and visas, so be sure to look into that aspect, too.
There are a lot of work from home scams out there, so look out for any red-flags. Such as being asked to pay anything upfront or to deposit a check into your own account on their behalf. If it sounds too good to be true, it probably is.
There are also companies out there that will let you work from home majority of the time. So a promising job opportunity in a city that's a little too far to commute every day, but would be alright to commute once and a while, could work for you.
Create Your Own Job
With the right skills and the right approach, one way to deal with not being able to find a job is to create your own and work for yourself!
There are so many different online and offline businesses, side-hustles and gig jobs that you can try, depending on what you're interested in, how much time you have, and your background.
This can include:
Freelancing
Consulting
Public speaking, presenting
Coaching, training, tutoring, teaching
Creating, selling, instructing a course
Running a blog, website, YouTube channel, podcast or online business
Opening a store, restaurant or franchise
Flipping items, websites, or clothes
Social media marketing, managing, influencing
Computer programming
Web and App developing, designing, testing, maintaining
Troubleshooting, tech support
Bookkeeping, accounting, financial advising
Hair styling, make-up artist
Photography, selling your photos
Designing
Writing, content creating
Transcribing, proofreading, editing
Translating
Data entry, answering surveys
Customer service
Babysitting, nannying
Pet sitting, grooming, walking, training
House-sitting
Contracting, handy work, repairing, installing, painting, dry-walling
Mechanic, electrician, plumber, carpenter
Landscaping, gardening, snow shoveling
Housekeeping, cleaning
Sewing, mending, tailoring, altering
Catering, cake decorating, baking, meal prepping
Entertaining, performing, DJing
Event planning, wedding planning
Fitness instructing, personal training
Personal assisting, running errands, odd-jobs
Personal investigating, security
Land-lording, Airbnb hosting
Delivery driver, courier, ride-share driver
Clearly there's a wide variety of options!
Consider the Risks and Investment Needed
Some of these businesses will have a steep initial investment, take months to get set-up, and require years of specialized training, certifications or licenses.
Others will have no start-up cost at all, require basic skills and general knowledge, and you can start today.
For those that require any start-up costs or investments, please ensure you do your homework and due diligence, and that you fully understand the risks and responsibilities of running your own business.
Because it can be quite risky!
You might not make a full-time or livable income, especially not at first. Which is why most people use these as a "side hustle" instead.
Not everyone has what it takes to be a successful entrepreneur, and not everyone wants to try.
If you're not interested in being your own boss forever, this can be a way to temporarily "fill the gap" and supplement your income while you're unemployed.
You are also gaining more skills and experience with everything you try.
I wrote a whole guide on how, with the right approach, including your side hustle on your resume will make you a stronger candidate, and will help you find a job.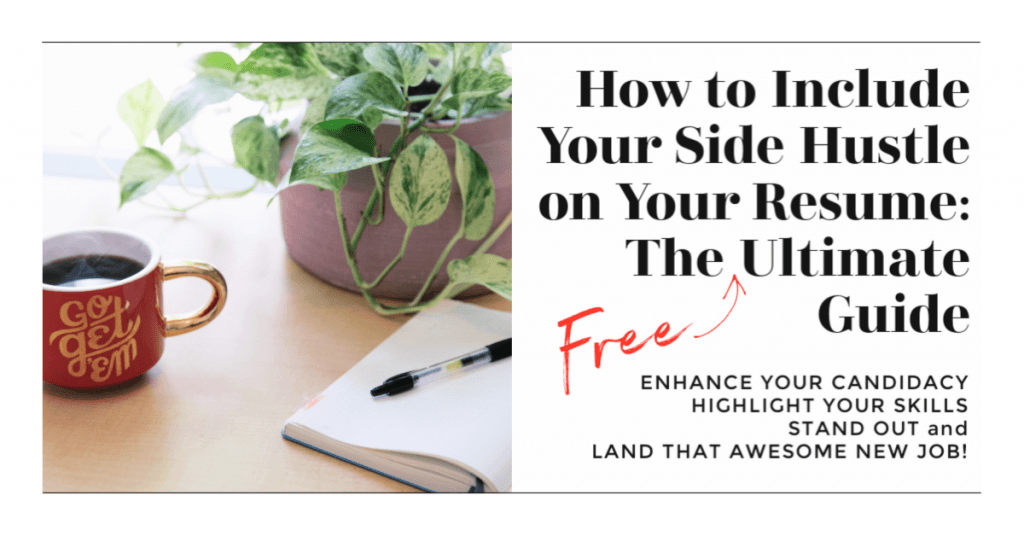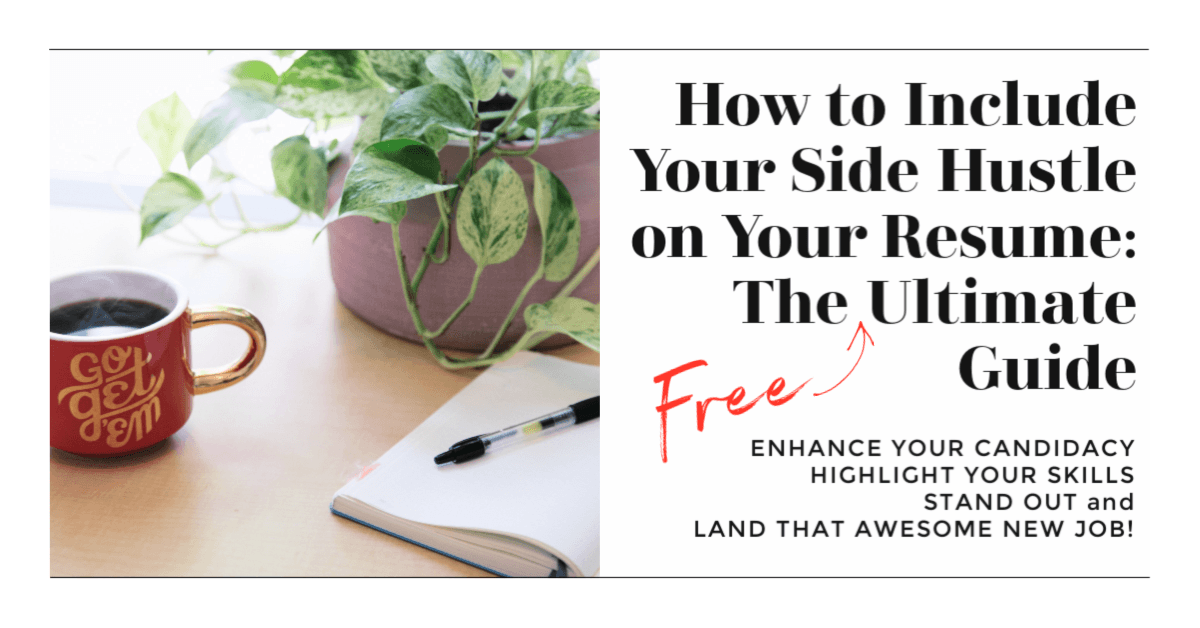 Learn Something New
It's possible that you can't find a job because you lack the skills or experience needed, or because your skills are out of date.
Thankfully, this is something you can do something about.
Take a class or two. Many high schools and colleges offer free (or low-cost) upgrading courses for adults. So if you don't have a high school diploma or are a credit or two short of graduating, for example, contact your local schools to see what they offer.
Maybe you simply need to learn more about a specific computer program or need a refresher course. Adult education centers often have free programs to help you improve your computer, math, and literacy skills. So do some libraries.
Employment centers will also have information on where to go for additional training, and can potentially help you fund it, if there is a cost.
There are also roughly a bajillion courses available online, depending on what you want to learn. Check out sites like Coursera, Udemy, Edx, Alison, OpenLearn and LinkedIn Learning (formerly known as Lynda). Some libraries, schools and employers offer free access to these sites.
Or simply search on YouTube.
Volunteer. If money is a concern, you could always volunteer, which costs nothing but some of your time. It will give you tangible, hands-on experience that will enhance your resume, your skillset and your network, while also giving back.
Give Yourself a Break
"If you're unemployed, your full-time job is to find a job."
I heard this so many times that I can't help but roll my eyes at the fact that I'm now repeating it.
Obviously, finding a job is your top priority. But be realistic. You are not doing yourself any favors spending 14 hours a day in front of a computer scouring every job site or agonizing over your resumes and cover letters.
Make and take some time for self-care.
Find a balanced routine that works for you.
If you are unemployed, starting with a shower, getting dressed and eating breakfast every morning might help.
For me, looking at the new job postings every day (usually several times a day) and finding nothing every single time was what was discouraging me the most. So I only allowed myself to look once every Monday, Wednesday, and Friday. I used the rest of my time to do other things like finish and submit applications, work on my blog, do chores around the house, and watch a little Netflix.
It's okay if you don't spend 40 hours a week job searching. You have other obligations and are of course allowed to enjoy your life!
Although it may feel hopeless, there are things you can do when you can't find a job.
What advice would you give to someone that can't find a job? Is there something I missed? Please leave a comment and let us know!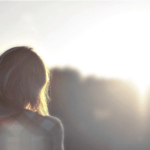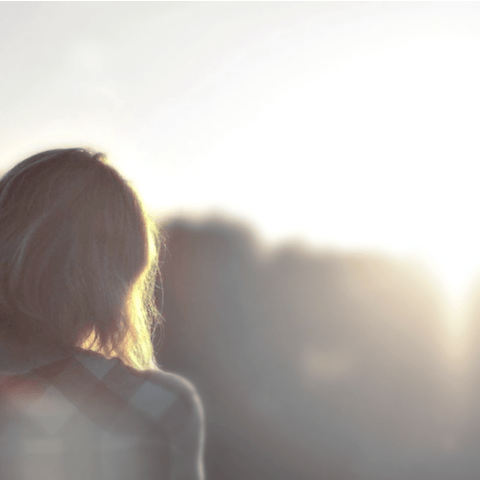 Amanda Kay, an Employment Specialist and founder of My Life, I Guess, strives to keep the "person" in personal finance by writing about money, mistakes, and more. She focuses on what it's like being in debt, living paycheck to paycheck, and surviving unemployment while also offering advice and support for others in similar situations - including a FREE library of career & job search resources.
This post was proofread by Grammarly. Try it - it's FREE!