This post contains affiliate links. Please read my
disclosure
for details.
When you're looking for a new job, you probably search job sites to find current opportunities online. Just as when an employer is looking to hire, they typically advertise the job vacancy online. 
Most job sites are free for us job seekers to use, but did you know that employers often have to pay to post their jobs on these websites? This usually isn't a problem as most companies have budgeted for this expense. But there are new, small, and struggling businesses that may not have the money or resources to advertise their jobs.
While you will likely find many of the same job postings across several of the major job search sites, employers may be selective with which job boards they use.
In other words, the job sites you are using to find work can actually make a significant difference in how successful you'll be.
There is also no guarantee that the job you want is being advertised at all!
(Because finding a job isn't already hard enough…)
With that in mind, here are 10 of the best job sites to help you find a job you'll love, as well as what types of jobs these sites are most useful for.
Indeed
Indeed is one of the most well-known best job search sites worldwide.
Like most of the major online job boards, Indeed operates more like a job search engine. It aggregates current job postings from numerous other sites (including the organization's career pages, newspaper's help wanted sections, and recruiter websites) and compiles them into one place. You can then search through these postings and filter them by things like location, salary, job type, and language.
If you are looking for work, you can create job alerts through Indeed and get new postings emailed directly to you.
You can also create a free account where you can upload your resume or create a new one. 
If the employer has selected to accept applications through Indeed, you can quickly apply for these jobs when logged into your account by simply clicking the "Apply Now" button.
It's a great platform to start your job search and to keep an eye on positions within your industry.
It has plenty of part-time and temporary jobs, including summer jobs, work-from-home jobs, contract positions, and volunteer opportunities, which are great for students and new graduates.  
From an employer's perspective, advertising with Indeed is free (with options to upgrade). Therefore, many positions with high turnover are posted here.
Indeed is the best job site for:
Most job seekers
Starting your job search
Student, part-time and temporary jobs
Various education and experience levels
Monster is another top job search site that is very similar to Indeed that often pops up on lists like this one. However, many job seekers have complained about getting spam and scam jobs through their platform, so if you do decide to use it, please be mindful. 
ZipRecruiter
At first glance, ZipRecruiter might appear to be no different than Indeed or the other major job sites, but it is.
Yes, you can create a free account with ZipRecruiter, where you can sign up for job alerts, upload your resume, set up a profile, and easily apply to job postings. But it also allows you to easily add a customized cover letter to each application you submit.
You can also choose to make your profile public, which allows employers to contact you if they are interested.
Another big difference is that for most jobs with ZipRecruiter, you apply directly within their platform. With sites like Indeed and Monster, you are often taken to different company websites where you might need to create yet another account or profile to apply. This can be time-consuming, repetitive, and confusing (especially for those that aren't as comfortable with computers).
As your job search is contained within your ZipRecruiter account, you can see more about your application activity and the status of your application. This includes knowing when your application was received, viewed, rated, and closed by the employer.
With other job board sites, the only way to get this information is to contact the employer directly.
For an employer, posting a job with ZipRecruiter makes a lot of sense, too. There is a fee for them to advertise (after a free trial), but they syndicate it to over 100 other job search websites, including Google, US News, Jooble, and LiveCareer. Employers can also create custom questionnaires, use screening tools, search through the resume database and directly contact potential candidates to find the best matches.
ZipRecruiter is the best job site for:
Most job seekers
Career opportunities
Companies with many vacancies (such as large organizations or new businesses)
Using a job search mobile app 
Letting recruiters find you
Keeping track of your applications 
Local Employers and Agencies
Not all companies advertise their job vacancies on job search websites like the ones mentioned here. Smaller businesses or those that prefer to recruit candidates with a different and more hands-on approach may only advertise their jobs on their own websites and social media channels. 
They may not even advertise the job posting at all! They may choose to recruit through an agency or referrals instead.
As someone who works in an Employment Center, we are often contacted directly by employers who are looking to hire. They choose not to post their jobs anywhere publicly and instead look to us to refer job seekers to them.
Local employers and agencies are the best job sites for:
Job opportunities with smaller or new businesses
Those living in smaller communities
Accessing the hidden job market
Specialized Job Board Sites
With the major job sites, you can search for millions of jobs online and apply to as many of these postings as you want in no time simply by creating a profile and clicking "apply now." Because it is so easy, there can be thousands of people applying! 
Hiring managers looking for candidates with a specific skill-set or experience are therefore more likely to advertise on specialized job boards, as the quality of applicants is much higher.
If you are looking for work in a specialized field or for a job that meets your specific needs (or wants), there are plenty of specialized or niche job board sites out there.
Here are a few of the top picks to check out.
Career Contessa
Career Contessa is a job site built for women, by women. But it's more than just curated job ads. It's an engaging community that also includes webinars, resources, salary tools, digital downloads, and expert actionable advice from diverse women. It also includes profiles on companies that are committed to supporting women in the workplace and addresses gender issues such as sexism, the wage gap, and working parents.
It's free to use, but there is a cost associated with its coaching and courses.
Although this is geared towards women, anyone can benefit from using this site.
Career Contessa is the best job site for:
Women 
Job seekers looking for benefits such as flexible work arrangements, parental leave, and commitments to equal pay
Career advice and resources 
CollegeGrad
Landing your first job after graduating is pretty challenging, but CollegeGrad has helped to make it a little easier. This free job search site specifically focuses on entry-level jobs for new grads who are ready to start their careers.
CollegeGrad is the best job site for:
College graduates
Entry-level jobs
CoolWorks
If you like working outdoors at places like ski resorts, summer camps, and national parks, CoolWorks can help you find the perfect job.
The job site is free to use – which is good as many of these jobs are located in remote areas that may have travel expenses. (Although some jobs will pay for your accommodations.)
CoolWorks is the best job site for:
Working outdoors
Seasonal jobs
Hospitality, travel, and guest service jobs
People living in or willing to travel to remote areas
FlexJobs & Remote.co
If you are looking for a job with flexibility, FlexJobs (and FlexJobs Canada) comes highly recommended. They ensure that the remote, work from home, and freelance job opportunities ranging from entry-level to executive posted on their site are legitimate and not scams. 
There is an affordable membership fee to use FlexJobs, but their sister site, Remote.co is free to use (but doesn't have as many job listings posted).
FlexJobs & Remote.co are the best job websites for:
Remote, work from home jobs
Freelancing
Glassdoor
Glassdoor is an awesome free job site to use as it combines job postings with information on the company. This includes company reviews from past and current employees and details about the company culture, benefits, and salary information. Its best feature is that it also includes valuable interview information with candidates' reviews on the interview process and interview questions they were asked.
The only downside is that a lot of the content is user-submitted, so new and smaller companies may not have much (or any) information available.
Glassdoor is the best job site for:
Employer reviews
Salary transparency
Interview preparation
The Ladders
If you are looking for a job that pays $100,000 per year or more, The Ladders provides job postings from many different sectors, specialties, and major companies with high salaries.
There is a basic free plan, but a paid premium plan may be required to apply to certain job postings.
The Ladders is the best job site for:
Managers, executives, and experienced professionals
Serious job seekers
Jobs in highly competitive markets
Salaries of $100,000 +
Snagajob
For more than 20 years and with over 100 million registered job seekers, Snagajob has been helping Americans find new jobs that pay by the hour. With part-time, full-time, and remote roles in customer service, healthcare, sales, food, and hospitality, it's easy and free to use.
Snagajob is the best job site for:
Hourly jobs
Part-time jobs
USA based jobs
Industry-Specific Job Boards
There are also a ton of industry-specific job boards out there that are easy to find with a quick search online. Although it's impossible to include them all, here are a few of the best job sites to search for jobs within specific sectors: 
In Summary
Choosing the best job sites to use is yet another thing you'll need to consider during your job search. But knowing the right place to look will make your search easier and more successful.
Best of luck!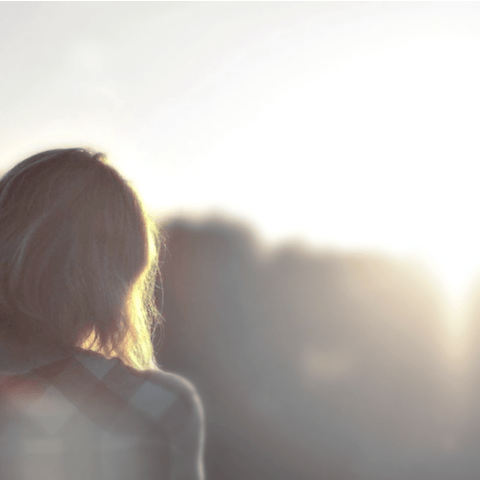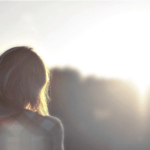 Amanda Kay, an Employment Specialist and founder of My Life, I Guess, strives to keep the "person" in personal finance by writing about money, mistakes, and making a living. She focuses on what it's like being in debt, living paycheck to paycheck, and surviving unemployment while also offering advice and support for others in similar situations - including a FREE library of career & job search resources.