As a couple, one of your main goals should be to get a handle on your money. Whether you have a joint account or separate accounts, making money together can help you improve your finances.
Imagine the possibilities of creating a side business as a couple – a venture that generates extra income and brings you two closer together. The best part? You don't need loads of experience or a hefty investment to get started.
And most of them you can do from home (or the beach, or a remote cabin in the woods, anywhere really!)
Here we unveil a collection of side business ideas tailor-made for couples like you. It's time to turn your shared dreams into reality, boost your finances, and create a life you love – together.
1. Open a Shop on Etsy
If you and your partner are crafty and know how to make things like extra candles, face masks, spice mixes, or wine koozies, you can sell them on Etsy and make money. There are tens of thousands of successful shops selling different things on the platform (both physical and digital products).
You can build your store and add photos of your products once you sign up for free on the platform. If a customer comes to your store and likes a certain item, they can buy it right away. Yes, that means you can make sales even when you're asleep. Etsy makes the whole thing easy and comes with a large, established customer-base.
If you have kids, get them in on this initiative, too and make it a family activity.
2. Get Into Real Estate
To invest in real estate, you don't need a million dollars. You can make money in this business by investing in a "real estate investment trust." This lets you buy shares in a group of properties, which helps you make money passively as the value of the properties goes up.
Owning an Airbnb or two is another option that allows you to capitalize on the lucrative world of short-term rentals. By transforming your properties into inviting accommodations, you can earn substantial income from travelers seeking unique experiences.
3. Sell on Amazon
Amazon has made it so much easier to reach hundreds of thousands of customers all over the world. Once you have a product that people want to buy and is selling well, you could make a lot of money selling it from your home (since the entire transaction takes place online).
You don't need a lot of money to start a business selling things on Amazon, which is a plus. As long as what you sell is wanted, you will always have customers.
According to Jungle Scout, 45% of Amazon sellers make at least $1,000 per month, with 25% making more than $25,000.
4. Selling Courses Online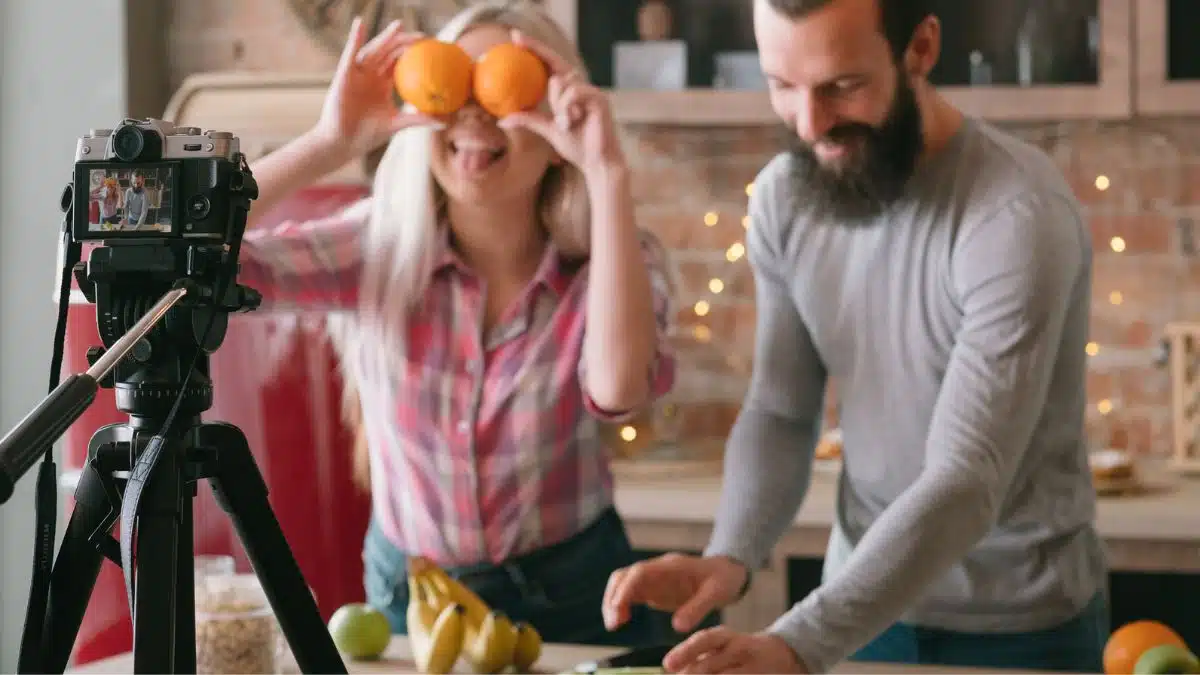 This is one of the best ways for couples to make money on the side. If you or your partner know a lot about a certain topic, you can turn it into an online course and sell it to thousands of people. People all over the world are willing to pay for good education and online courses.
Almost anything can be turned into a course. For example, you can take your shared love for adventure and create an exhilarating course on outdoor survival skills. Or, you can invite the world into your kitchen and teach aspiring chefs how to create mouthwatering dishes inspired by different cuisines.
Once you've made your course, you can host and sell it on popular sites like Udemy, Teachable, and Thinkific.
5. Help Out Homeowners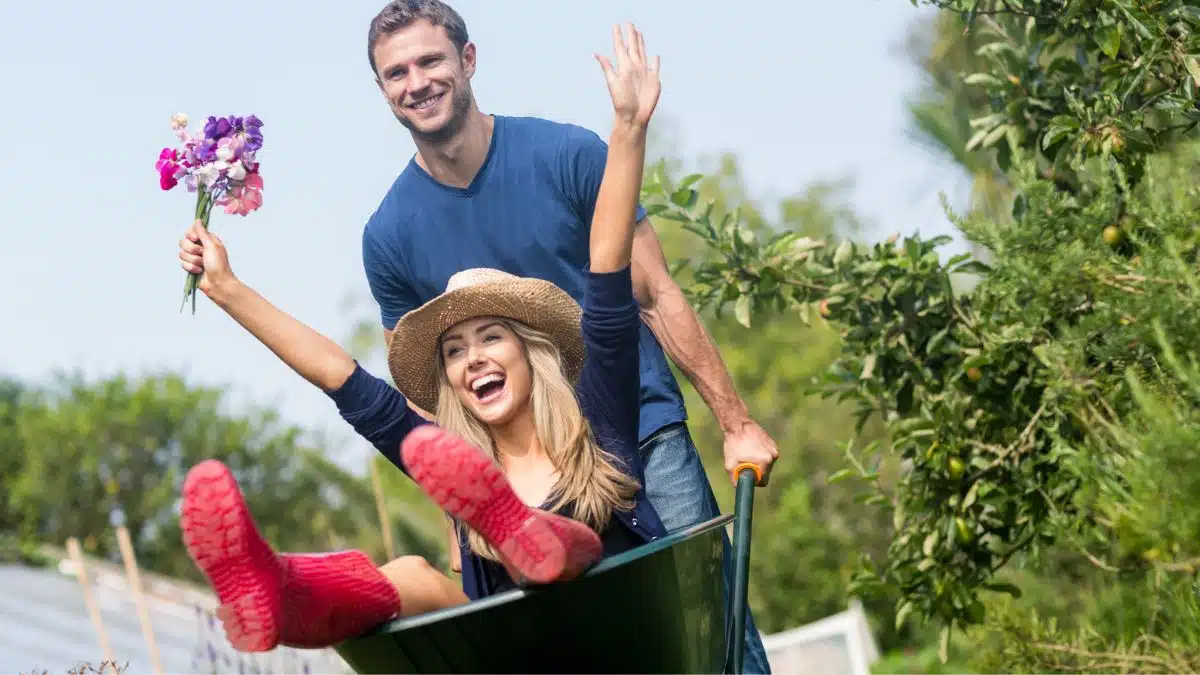 If you and your partner like cleaning and fixing up your home, you can turn that into a side business that pays well.
Many people want to hire someone to plant and take care of their gardens, mow lawns or even to fix up odd jobs around their homes. If you know how to do the job well, start in your own neighborhood or with friends and family. Once you start getting good reviews, you'll get more clients.
6. Become Resellers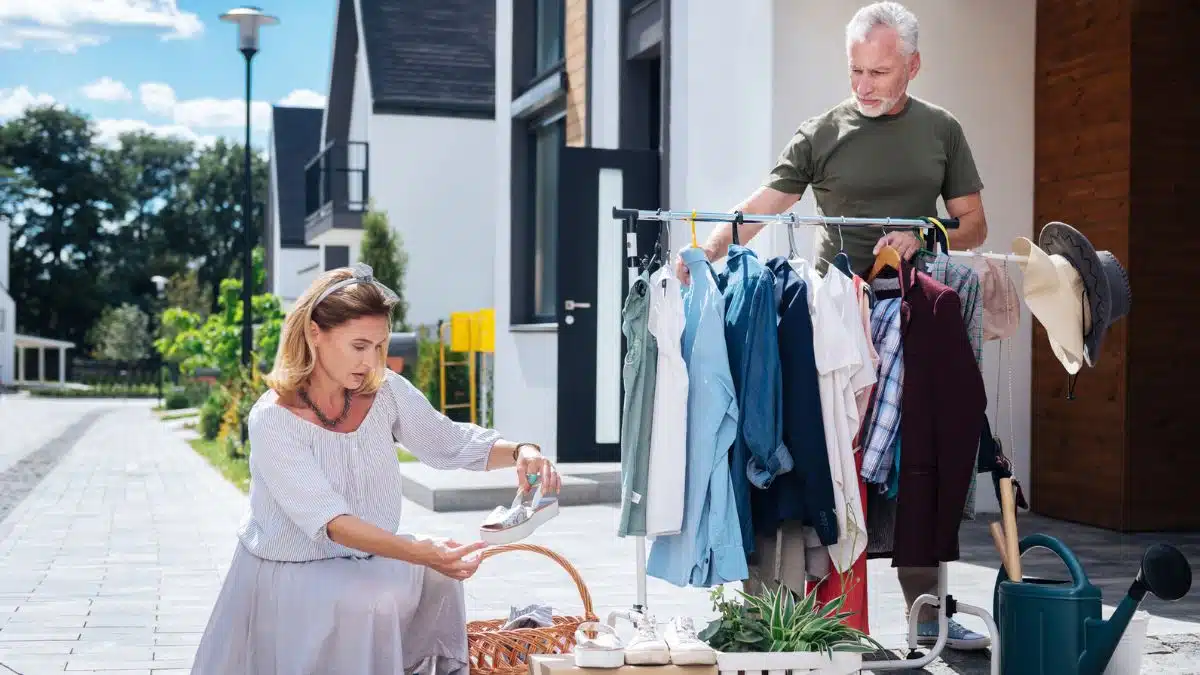 One way for couples to make extra money is to sell things. If you have things at home that you no longer need, you can fix them up and put a price tag on them.
You don't have to take the items down the street to a pawn shop. They are likely to buy them for a very low price. Instead, try selling your stuff on popular websites like Craigslist or eBay. Most of the time, people go to these sites to find used things that are in good shape and can be bought for a fair price.
Spending your weekends browsing flea markets and garage sales for resell-able items can spark excitement and curiosity, as you discover unique and sought-after items that hold untapped potential, while strengthening your partnership along the way.
7. Start Blogging
You and your partner can start a blog together where you write about your favorite things. I know lots of couples who blog together full-time and part-time.
Blogs are a great way to make money, because you can monetize your site and your content in so many different ways. From ads, sponsored content and affiliate marketing to selling digital products or offering consulting services, the potential for financial success is as vast as your imagination.
8. Start a Channel on YouTube
Making videos for YouTube is a dynamic and captivating way to share your ideas, just like writing a blog. In fact, you can take your blog posts and turn them into videos, expanding the monetization potential of your blog in yet another exciting way.
But you have to be able to make content that is interesting or useful if you want more people to watch it and subscribe to your channel. You make more money the more views and subscribers you get.
As a couple, you have a unique advantage of showcasing your shared experiences and perspectives, providing viewers with an authentic and relatable content that resonates.
9. Start a Podcast
Podcasting presents yet another avenue for you and your partner to monetize your shared interests and perspectives. Whether you choose to start an engaging podcast about your relationship, discussing topics that hold significance for both of you, or repurpose your existing blog posts into podcast episodes, this medium offers a unique and intimate way to connect with your audience.
Just like with a blog or a YouTube video, by incorporating strategic ad placements within your podcast episodes, you can earn revenue based on the number of listeners and the reach of your show.
10. Making Content for Social Media Sites
One of the side jobs that couples do is make fun content for social media. At the moment, there are a lot of couple pages on Instagram and TikTok. These couples make funny videos of themselves doing everyday things and post them online.
If neither you nor your partner are shy, you might want to try this.
When one of your videos goes viral, a lot of people will start to follow you. When your page gets popular, you can start making a lot of money by advertising and promoting brands. Brands will be eager to collaborate with you, offering sponsored partnerships, product promotions, and endorsements.
Tie it in with your blog and YouTube channel, and you have a powerful and multi-faceted online presence!
11. Sell Cakes and Pastries
Some of us were lucky enough to learn how to bake from our parents or even grandparents when we were kids. If you or your partner know how to make tasty cakes, pies, or pastries, you could make money as a couple by selling them.
You don't have to have a store; this can just be a side hustle. As long as you have the basic tools, and follow your local health and safety and licensing regulations, you can run a bakery out of your kitchen. You can sell your treats to your neighbors, coworkers, or to people in your own family.
12. Flipping Furniture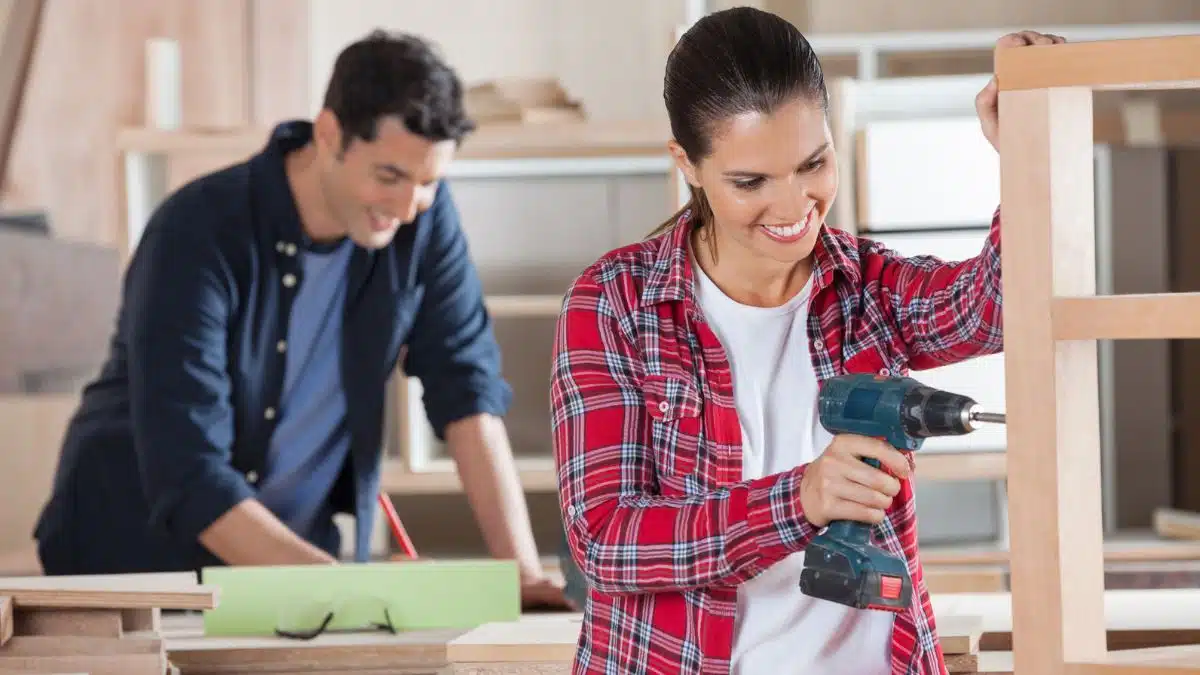 One of the best side jobs for couples is to flip furniture. You can buy a piece of furniture from a neighbor or thrift store, fix it up or change it into something else, and then sell it for a very good price. This can be a very good way to make money.
Whether it's refinishing, reupholstering, repainting, or repurposing, the goal is to breathe new life into the furniture and create a unique and desirable piece. Working together as a team, you can leverage each other's strengths, such as one person focusing on repairs while the other handles the creative aspects, streamlining the process and maximizing efficiency.
13. Print-On-Demand
Running a print-on-demand business can indeed be a fun and lucrative side venture for couples. By creating and designing products such as T-shirts, pants, and socks, you can leverage online platforms like Etsy or Shopify to reach a wide customer base.
The beauty of a print-on-demand business is that you focus on the creative process and building your brand, while the production, printing, and shipping logistics are handled by the printing company. This allows you to invest your time and energy in designing unique and appealing products without worrying about inventory management or fulfillment.
When a customer purchases an item from your online store, the printing company deducts their costs from the sale price. For example, if your T-shirt is priced at $10 and printing and shipping costs $5.50, you would earn a profit of $4.50 per T-shirt sold.
14. Driving Long-Haul Trucks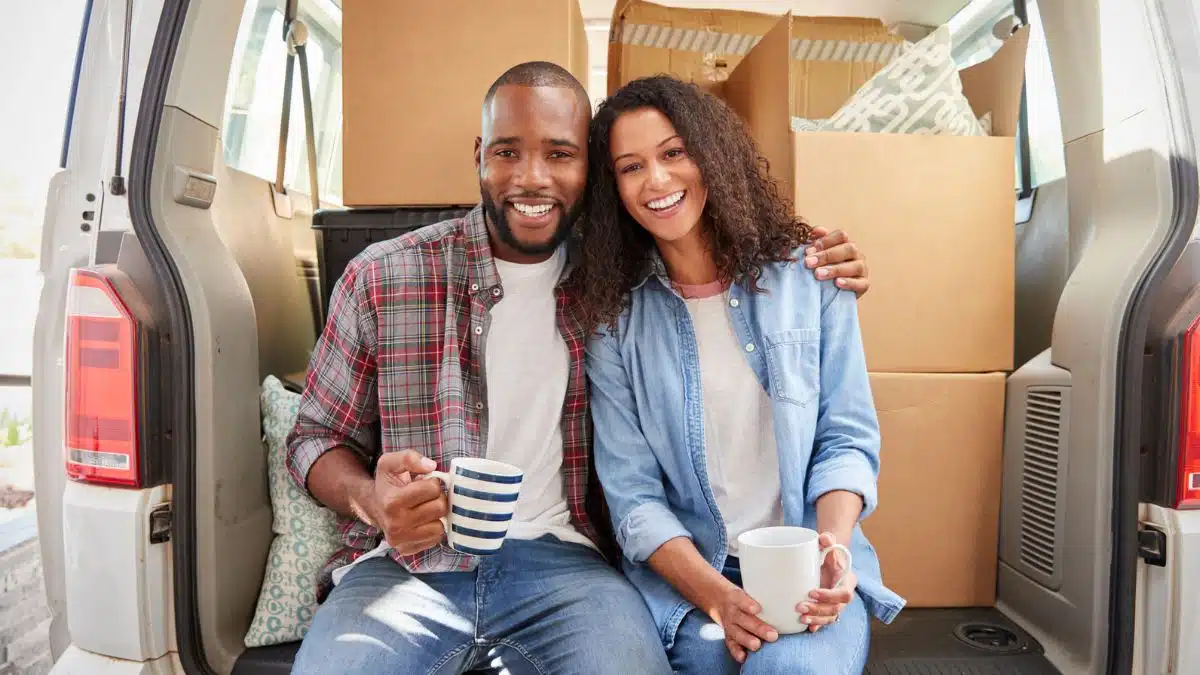 How many times have you wished you knew someone with a truck to help you move, or bring your old junk to a donation center or the dump? You and your partner can become the reliable and dependable friends with a truck you've always wished for!
When you own your own truck, you're in the driver's seat of your earning potential and the master of your operation. The freedom and flexibility you gain are the fuel that powers you to financial success. Just remember to consider operating costs like fuel, maintenance, insurance, and any licenses or permits you might need.
Running a long-haul truck side business requires top-notch time management and organization skills. Plan your jobs strategically, so you can maximize your earnings while still enjoying your personal time.
15. Take Pictures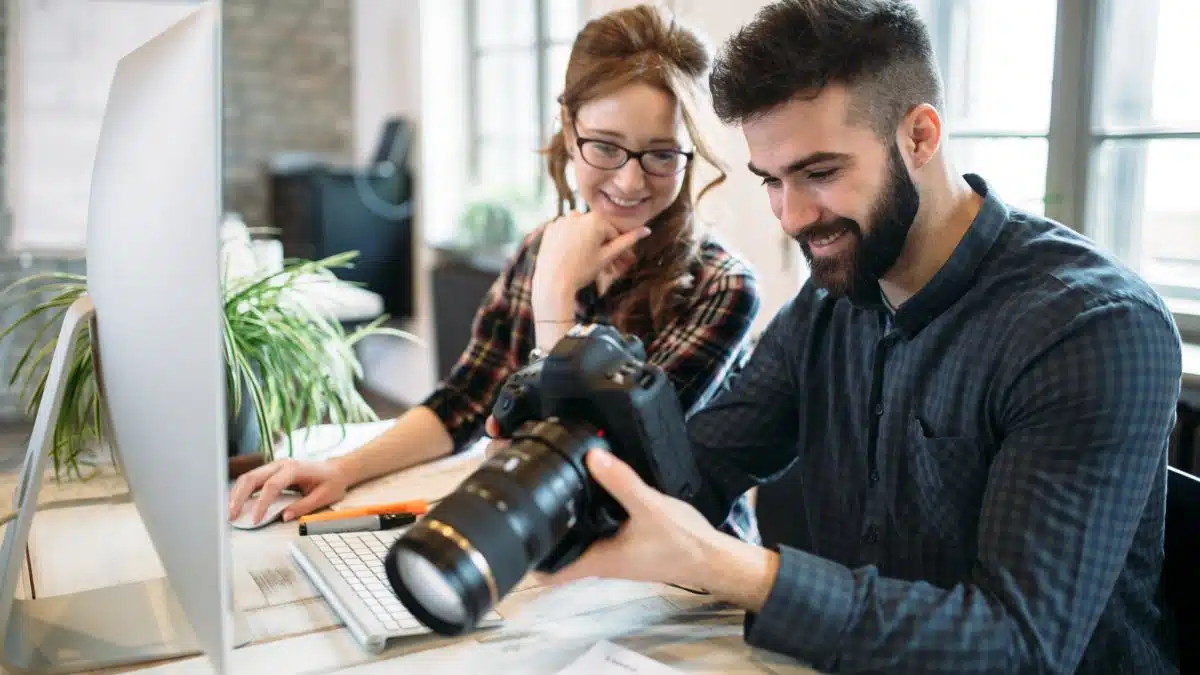 Looking for a fun way to make money together as a couple? Why not offer photography services for events like birthdays and weddings?
Imagine one of you capturing the perfect shots, while the other takes charge of arranging props and tools, creating an enchanting visual experience. This collaborative approach not only amplifies the fun but also reduces the stress that often accompanies solo photography gigs.
You'll find that your combined efforts result in exceptional photographs and happy clients. Plus, the shared workload and support system make the entire experience more enjoyable and fulfilling.
16. Social Media Management
If you and your partner want to make money online, you should give social media management some thought. You can make up to $25 per hour by helping small business owners run their social media pages.
All you have to do is make content (posts on social media), upload them, interact with the people who follow you, and maybe answer potential clients. This can be a lot easier if you and your partner work together. The more creative person can be in charge of making posts, and the more detail-oriented one can be in charge of publishing them.
17. Dog Walking or Pet Sitting
If you're an animal lover, this side hustle is an absolute treat. Yes, you can really get paid to take care of other people's adorable furry friends. Pet owners often require assistance when they're out of town for work or tied up with busy schedules, leaving their furry pals in need of some TLC until they return.
Picture you and your partner on fun dates, strolling through the park, playing fetch, and providing love and care to these adorable companions. It's a rewarding and exciting way to make money while building a bond with the pets and each other.
18. Be a Camp Counselor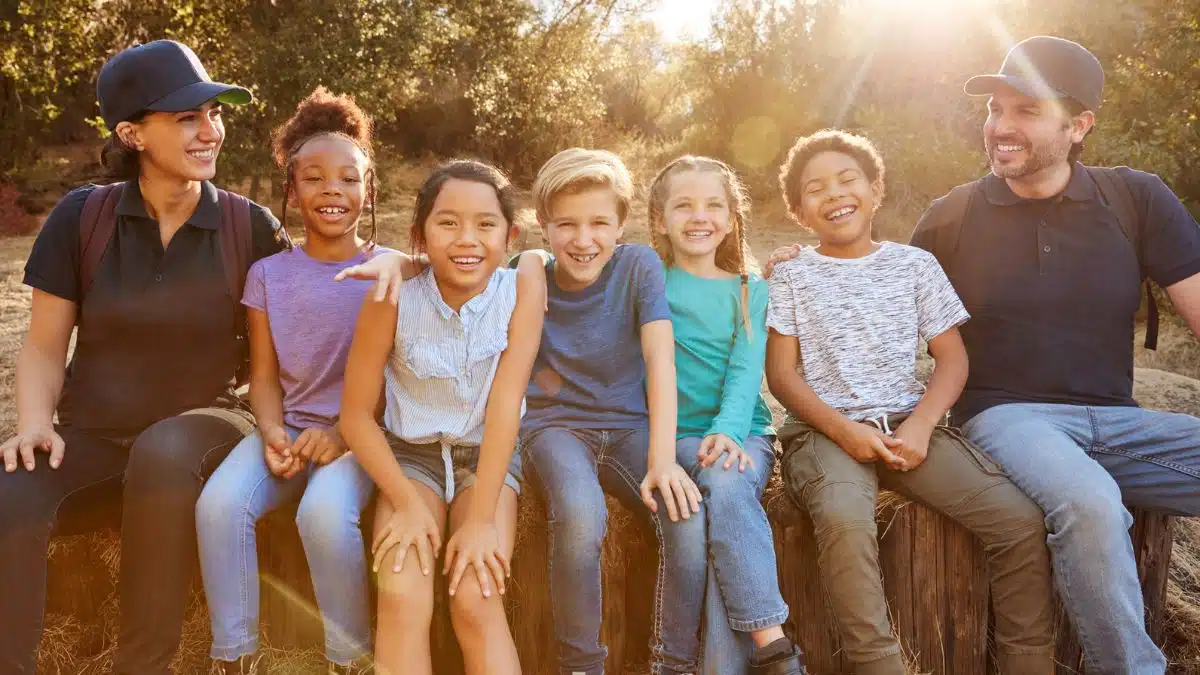 Embrace the great outdoors and become the ultimate hosts of the campground! If you two have a love for nature, becoming a camp host is an exciting opportunity. Many campgrounds prefer having a couple take care of their site, and it's not hard to see why.
You and your partner can divide responsibilities and take turns being in charge, making it a flexible and enjoyable experience. There's no need to work simultaneously, allowing you both to soak in the serene surroundings and savor the campsite lifestyle.
While the job is seasonal and available only during specific times of the year, you'll have the chance to interact with campers, ensuring they have an unforgettable time amidst nature's beauty.
19. Open a Food Truck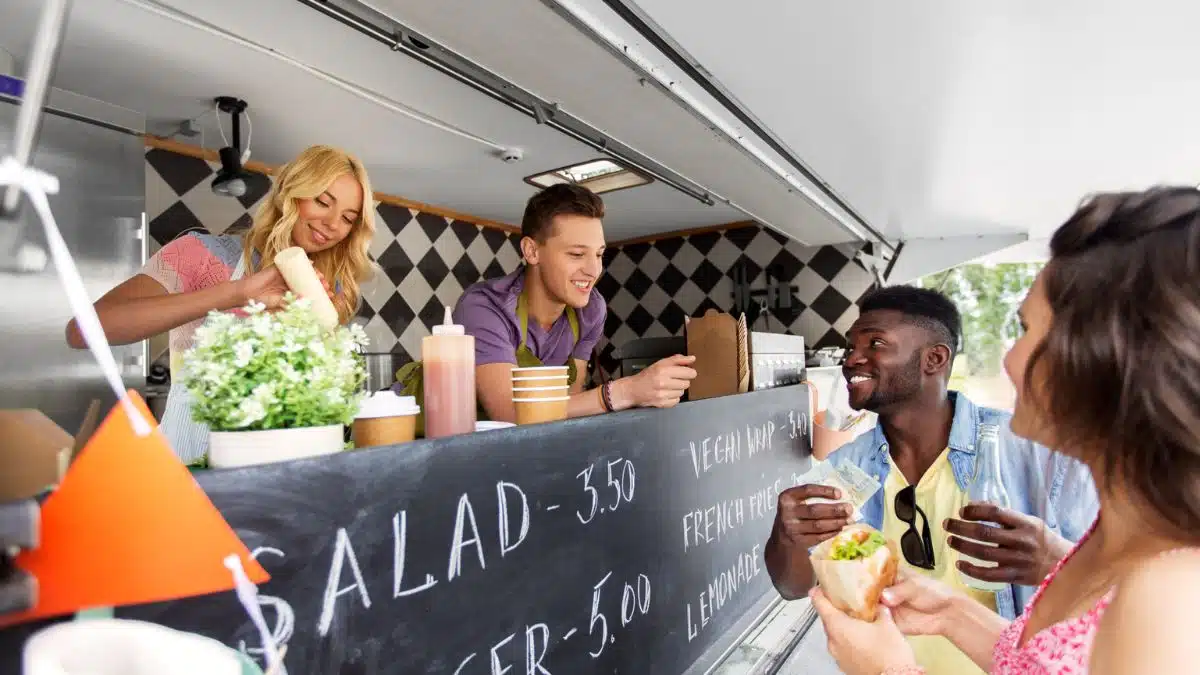 Hit the road with your very own food truck! This exciting business opportunity allows couples to serve up mouthwatering and innovative creations, ranging from gourmet burgers to artisanal ice cream and tantalizing fusion cuisine.
As a couple, you'll have the chance to unleash your creativity and collaborate on developing a menu that truly reflects your unique style and culinary vision. Together, you'll navigate the challenges, celebrate successes, and create unforgettable memories as you build a thriving food truck business.
With each sizzle of the grill and each satisfied customer, you'll experience the joy of building a successful business while creating cherished memories together.
20. Open a Personalized Gift Shop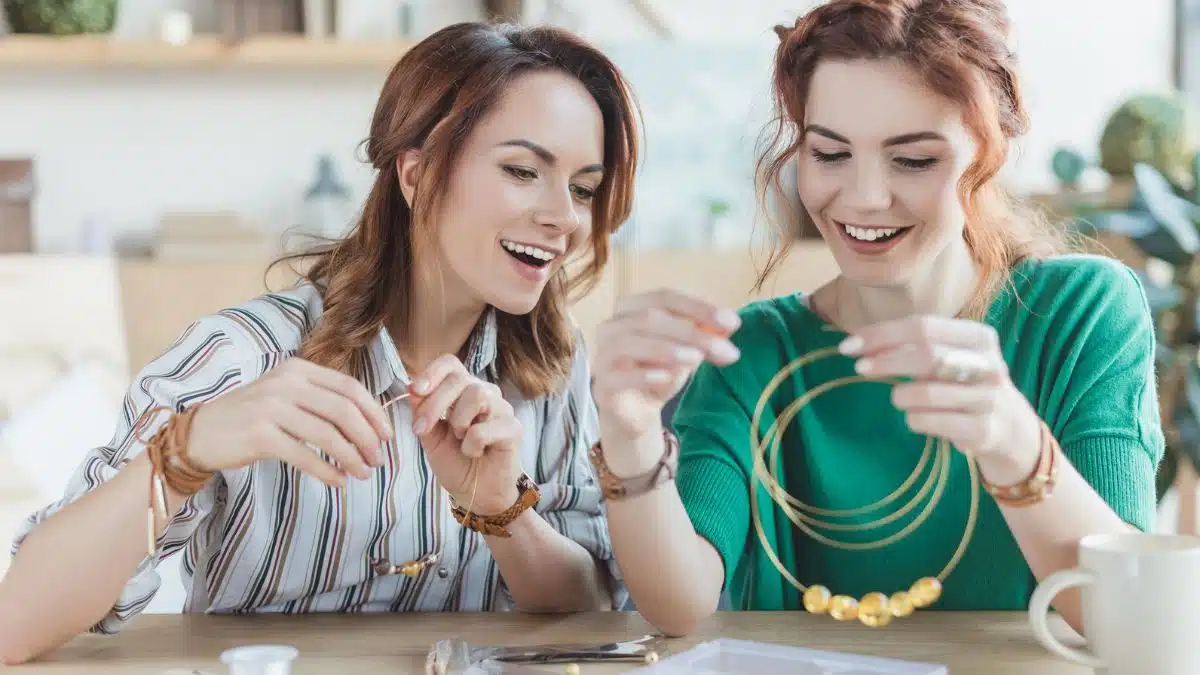 Customize and create with your partner in the exciting world of personalized gifting! By offering unique and customized gift items like engraved jewelry, hand-etched glassware, monogrammed accessories, or personalized home décor, together you can channel your artistic talents into crafting one-of-a-kind gifts that leave a lasting impression. From birthdays to anniversaries and special occasions, you'll help customers express their love and appreciation through thoughtfully customized items.
Collaborating on creating meaningful gifts adds an extra layer of fulfillment and shared purpose to your entrepreneurial journey as a couple.
Earn Additional Income Together
Whether it's starting a food truck, offering personalized gifts, or any other exciting opportunity, the key to success is to find a side job that resonates with both of your interests and skills.
With shared enthusiasm, collaboration, and mutual support, you can navigate the challenges and celebrate the achievements that come with your chosen side hustle.
By working together, you'll not only make extra money but also strengthen your bond, create memorable experiences, and lay the foundation for a prosperous future. So, embrace the possibilities, take the leap, and enjoy building a thriving side business as a dynamic duo.
300 Side Hustle and Small Business Ideas
Can't find the right side hustle for you and your partner? This massive list of over 300 ideas will surly inspire you!
Whatever side hustle or small business idea you decide to pursue, I hope the extra income is exactly what you need to improve your financial situation. I wish you the best of luck!
Continue Reading: 300+ Side Hustle and Small Business Ideas
Make Money Blogging
There are over 600 million blogs existing today. If you are the owner of one of these blogs, it can be a real challenge to stand out. I'll let you in on my little secret: you need to join a mastermind group.
Continue Reading: Learn the Secret of How to Make Money Blogging
Work Overnight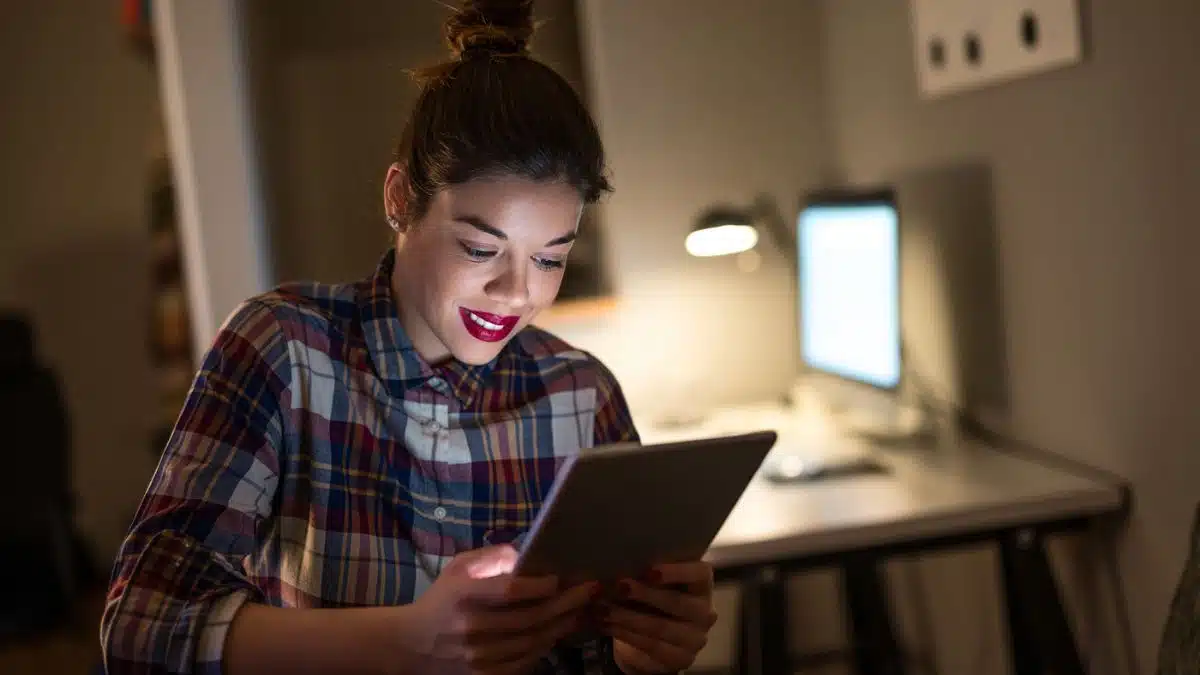 If you are someone who doesn't mind burning the midnight oil and working while the rest of the world sleeps, there are many great night shift jobs out there that are in high demand.
Continue Reading: 33 Night Shift Jobs That Are Perfect for Night Owls and Early Birds Alike
Amanda Kay, the founder of My Life, I Guess, provides valuable career advice and support for anyone striving to make a living and, more importantly, make a life. Whether it's navigating job searches, learning new skills, overcoming unemployment, or dealing with debt, My Life, I Guess has been a go-to resource for career guidance and financial stability since 2013. Amanda's expertise and relatable approach have been featured in trusted publications such as MSN, Credit.com, Yahoo! Finance, the Ladders and Fairygodboss.