Last Updated on August 17, 2020
On Friday, June 12, I buried one of my best friends.
For nearly 18 years of my life, Oreo and his brother, Kit (my other cat) have been like members of my family.
They lived with my family (which also included the mom and dad cats) throughout my high school days, and then moved around a little among us as my sisters and I went off to University and entered adult-hood. For the last 7 years, however, Kit and Oreo have lived with me.
Oreo was more than just a pet to me. Before meeting and moving in with R, I lived alone. So not only did he and his brother keep me company, they also kept me entertained. Honestly, I'd even go so far as to say they kept me sane during some pretty hard times.
Oreo would have been 18 in July. I know that's pretty old for a cat, but other than a health scare with him last summer, we never worried too much about him. He was always such a happy and friendly cat.
Since learning that he was suffering from moderate renal failure, we've been paying a lot more attention to him. We started off eliminating the dry food, and switching both cats to a higher-quality canned food with less protein (which is better for older cats) and made sure they had fresh water daily. This worked well for months, but just like before, they slowly became uninterested in the canned food. Switching brands, flavours, and textures didn't really work so rather than let them starve, we brought dry food back into the mix.
We still kept a very close watch on Oreo, but none of the issues he had before returned. The only symptom of renal failure he was showing was that he was starting to get a little skinny. So, we had picked up a few of his favourite treats and had planned to introduce the homemade food back into their diet again.
But I guess we were too late.
When I got home from work the Tuesday before, it was obvious that something was wrong. But how could that be? Oreo was fine when I left that morning.
Somewhere within those 8 hours, he had become extremely lethargic and had stopped purring. Maybe this doesn't seem like a big deal, but this cat purred all the time. Even when the vet was examining him last summer, he was terrified and shaking – but still purring.
Everything was happening so fast, we weren't sure if he'd even make it though the night. But he held on. And somehow over the following 3 days, he continued to get worse.
He stopped eating. Then he stopped drinking. Then he wasn't making it to the litter box anymore. Then he wasn't able to walk for more than a few steps. Then not at all. And by the end, he couldn't even lift his head…
Those few days were excruciating and exhausting.
We didn't know what we could be doing for him, or what we should be doing for him. We kept him comfortable, kept offering him food and water, and of course gave him lots of love and attention. But was that enough?
We were continuously saying our goodbyes to him any time we left the house, or even left the room. That was hard. But going to bed at night was torture – not that either of us could really sleep. Every noise woke us up, and then we'd debate whether or not to get up to go check on him. If we did, were we really prepared to deal with the probable bad news in the middle of the night?
Are you ever really prepared to deal with something like this?
I guess in a way I'm glad that it all happened quickly. Of course I wanted Oreo to live forever, but not if he was suffering. Those 4 days were so hard on us, I can't even imagine what it was like for him. Nor can I imagine what it'd be like if it had gone on for days, weeks, or even months.
I'm also relieved that it happened naturally. I honestly don't think I could have made that decision, let alone actually go through the motions of doing it.
Instead of his last moments being a stressful car-ride (he hated those) and an even more stressful visit to the vet, he went quietly in the comfort of his home, with R and I by his side.
Oreo was the best cat anyone could ask for. I'm lucky to have had him in my life.
I miss you, little buddy.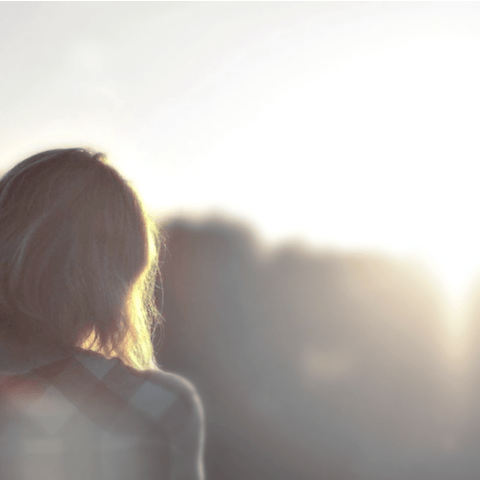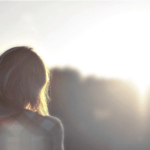 Amanda Kay, an Employment Specialist and founder of My Life, I Guess, strives to keep the "person" in personal finance by writing about money, mistakes, and making a living. She focuses on what it's like being in debt, living paycheck to paycheck, and surviving unemployment while also offering advice and support for others in similar situations - including a FREE library of career & job search resources.
This post was proofread by Grammarly. Try it - it's FREE!