Yesterday, I was leaving the grocery store when I was told by the cashier to take off the poppy that was still pinned to my coat. She said that Remembrance Day was over and that it was offensive of me to leave it on.
I was taken aback by her comment and asked, "So, we're only supposed to remember the veterans for 2 weeks a year?"
I couldn't tell if she was trying to brush off the comment to avoid any further discussion or if she simply had no clue what she was talking about, but she replied, "It's just the way it is."
The woman in line behind me then chimed in with a simple "Leave it on" and smiled at me as I grabbed my bags and left.
War is a touchy subject, and naturally, I have my own opinions of it.
I was not, however, trying to make any sort of political statement or purposely be disrespectful by leaving my poppy on. I honestly had just forgotten it was still there.
If anything, I'd think that leaving the poppy on after Remembrance Day would be a good thing. Wouldn't it?
Why Do We Even Wear Poppies?
Before I continue, here's a quick little history lesson on why we wear poppies, brought to you by the good people at Wikipedia:
"The remembrance poppy is an artificial flower that has been used since 1921 to commemorate military personnel who have died in war, and represents a common or field poppy, Papaver rhoeas. Inspired by the World War I poem "In Flanders Fields", and promoted by Moina Michael, they were first adopted by the American Legion to commemorate American soldiers killed in that war (1914–1918). They were then adopted by military veterans' groups in parts of the British Empire.
Today, they are mostly used in the United Kingdom, Canada, Australia and New Zealand, to commemorate their servicemen and women killed in all conflicts. There, small artificial poppies are often worn on clothing leading up to Remembrance Day/Armistice Day, and poppy wreaths are often laid at war memorials. In Australia and New Zealand, they are also worn on Anzac Day."
Some Say Yes, It Is Offensive…
Apparently some people out there agree with the cashier, and feel that wearing a poppy after Remembrance Day it is disrespectful.
One 2008 article by CityNews I found online, states:
"…Most people don poppies about two weeks before Remembrance Day. But you shouldn't be sporting them in the days afterwards, although many do, thinking it's a sign of respect. The poppy is actually supposed to be left on the tomb at the place where the ceremony is held, a final sign of respect for the fallen soldiers who never came home. Or they can be worn for the remainder of the day. But once November 12th comes, the poppies should be gone." [Source]
… But The Veterans Say No, It's Not Offensive
A quick search on the Royal British Legion website states:
"You can wear a Poppy at any time of the year to show your support." [Source]
"You can wear a Poppy all year round but traditionally people stop wearing a Poppy after Armistice Day on 11th November or Remembrance Sunday, whichever is later." [Source]
As a Canadian, I wanted to see if we held the same view on the subject as the British do. According to the Royal Canadian Legion's website:
"When is a poppy worn? – There is no set period when the Poppy should be worn. In fact, a person may wear a Poppy at any time. Traditionally, however, the Poppy is worn during the Remembrance period, which is from the last Friday in October to the end of the day on 11 November." [updated Source 1 and Source 2]
No matter what your stand is on war or poppy etiquette, telling someone it's offensive to wear a poppy after Remembrance Day is incorrect.
Is It Offensive To Wear a Poppy After Remembrance Day?
There are a lot of issues raised around the subject of wearing a poppy:
The correct amount of time you are allowed to wear your poppy, shouldn't be one of them.
Is it "offensive" to wear a pink ribbon for Breast Cancer Awareness outside of October? Is it "offensive" for men to grow mustaches in any month other than November? Of course not! So why would it be offensive to wear a poppy after November 11th?
That said, the tradition is that the Poppy is removed at the end of Remembrance Day, and is placed on the cenotaph or on a wreath, or stored or disposed of as a sign of respect. [Source]
What do you think? Do you wear your poppy after Remembrance Day?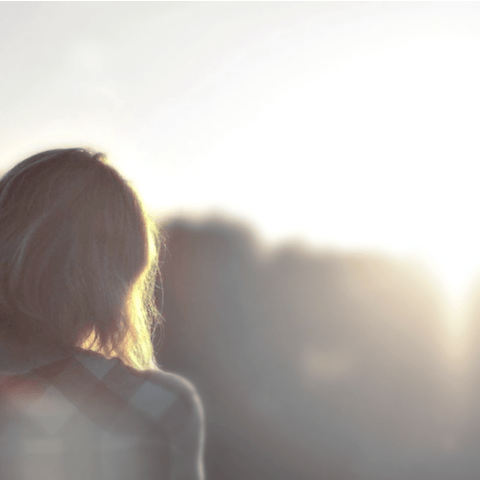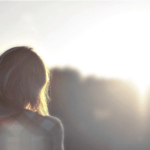 Amanda Kay, an Employment Specialist and founder of My Life, I Guess, strives to keep the "person" in personal finance by writing about money, mistakes, and making a living. She focuses on what it's like being in debt, living paycheck to paycheck, and surviving unemployment while also offering advice and support for others in similar situations - including a FREE library of career & job search resources.