This post contains affiliate links. Please read my
disclosure
for details.
If you're looking for a fun job that pays well, look no further. This list has 50 options for you to consider. Whether you're interested in fashion, food, or something else entirely, there's sure to be something on this list for you. And who knows, maybe one will be your dream job!
1. Advertising Sales Agent
Being an advertising sales agent is fun because you meet new people daily and exhibit new products. You can travel to different destinations as you research and locate potential customers for your employer's products, so you won't be glued to your office desk all day.
2. Animal Care or Groomer
If you love animals, working in a zoo, animal shelter, or veterinary office can be an excellent opportunity for you. This fun job will allow you to improve these animals' lives and earn a good living in the process. Professional animal groomers primarily work with dogs and cats; however, clients can also bring in other exotic animals once in a while.
3. Animator
Animators are the amazing people who bring images to life on screens. Creating something people will enjoy watching or listening to is a lot of fun. They work on movies, TV shows, music videos, websites, and video games. The more you expand your experience, the more you increase the chances of earning better pay or working on bigger projects.
4. Architect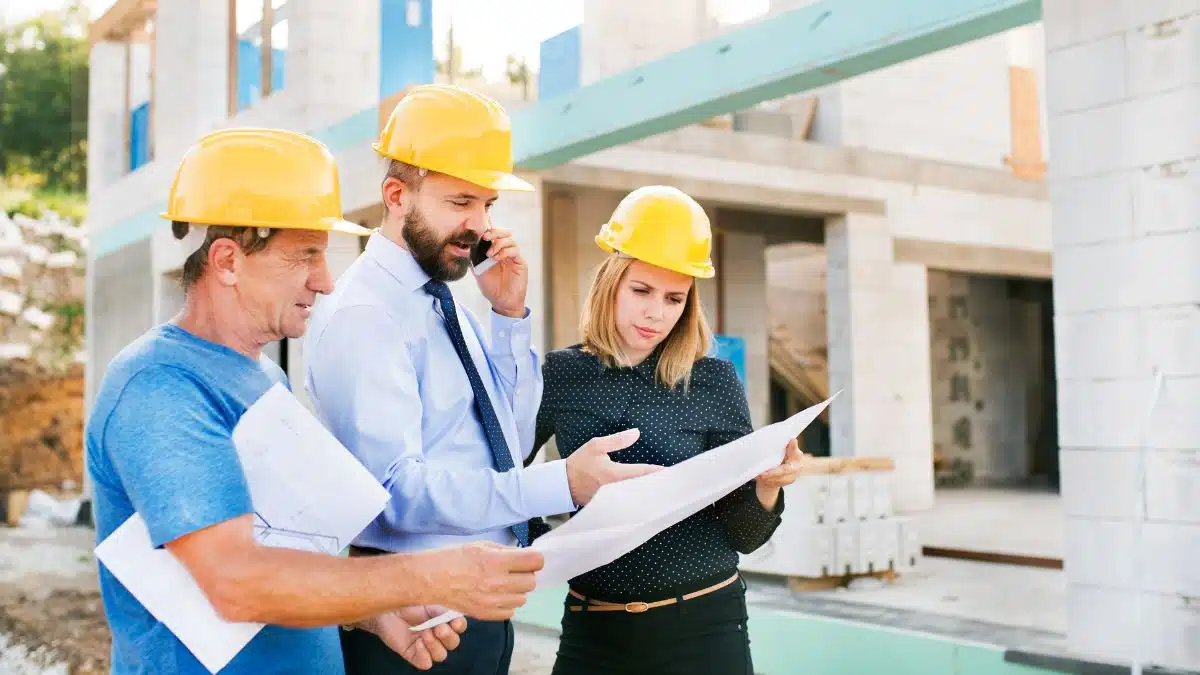 Being an architect is fun because you get to design different landmarks that define a city. You can also use your detail-oriented skills to design structures like skyscrapers and private properties. Similarly, landscape architects use flowers and trees to create parks, museums, and other public spaces.
5. Art Director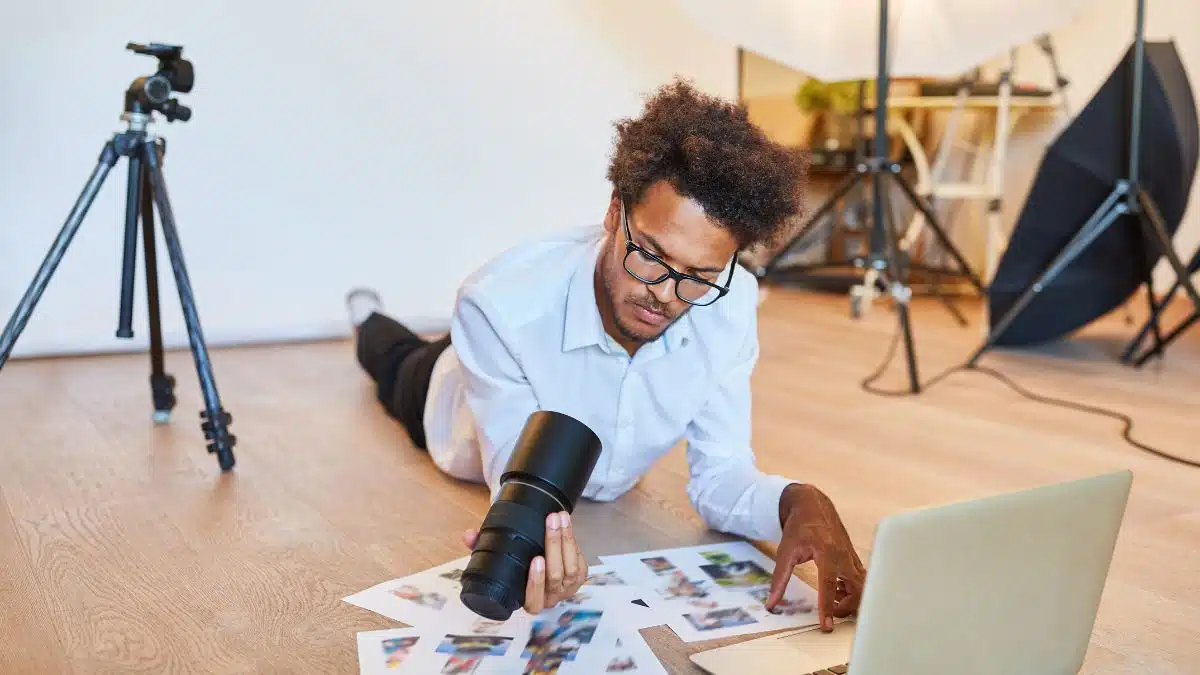 Art directing is excellent for people with a creative eye. The role of an art director is to control the visual aspects of a marketing or media campaign. Making these campaigns can be a lot of fun. They also direct all the people involved in the project to make the vision successful. You will have to work with other artists and designers in museums, television, and the film industry as an art designer.
6. Art Therapist
Art therapy involves mixing art and psychology. Art therapists can work in veterans associations, schools, mental health institutions, and psychiatric hospitals to teach people how to create art to express their emotions. If you are already a psychologist, consider earning a master's degree and incorporating the art component in your work. You and your patients will enjoy the therapy sessions more.
7. Artists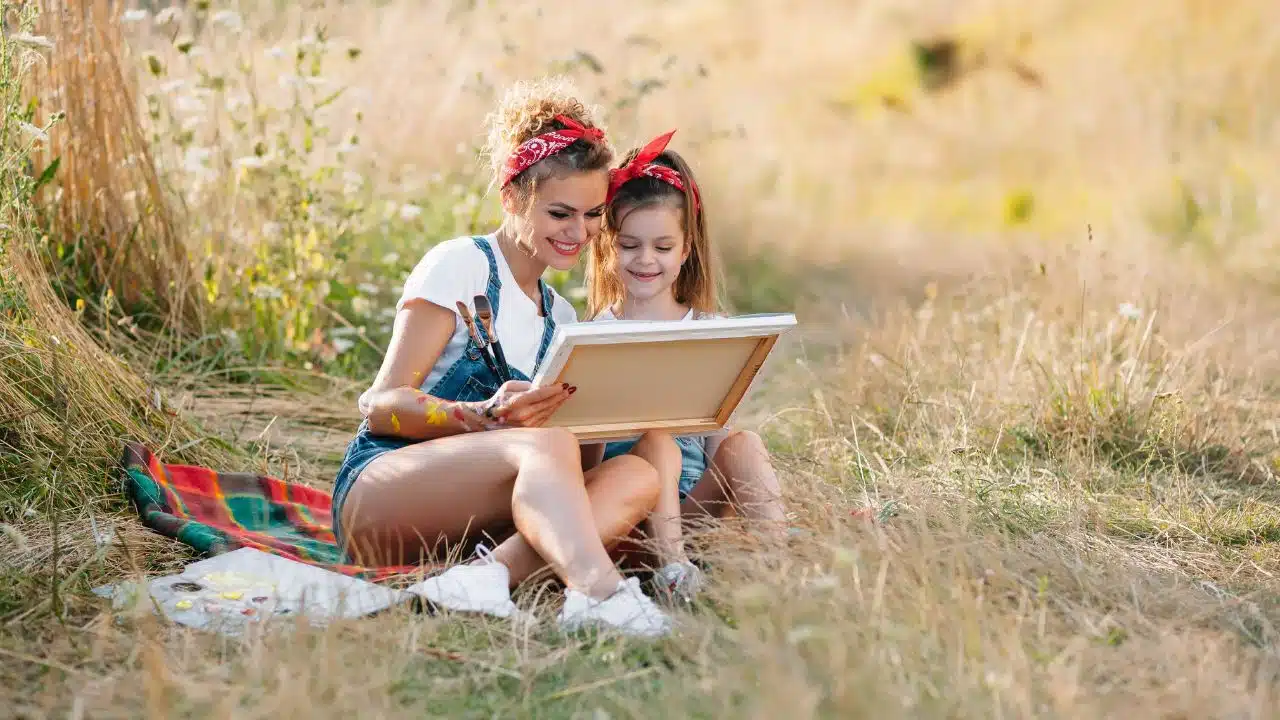 Being an artist is one of the many fun jobs in the art industry. Artists use their creativity to make paintings, drawings, sculptures, and other art-related pieces. Working in this field allows you to feed your creativity, expand your imagination, improve your abilities, and earn a good salary.
8. Blogger
Blogging is fun because you choose the topics or subjects you are passionate about. You also get an opportunity to share your knowledge and use your opinions to entertain and influence people. This rewarding career has become more popular these days because many people are on social media. How much money you make as a blogger will vary, but there are more and more 6-figure bloggers every day!
9. Book Proofreader
If you love reading books or novels but are not good at writing, become a proofreader. Proofreading jobs involve reading books or other written materials and correcting mistakes before it gets published. A bachelor's degree in English or Literature would be ideal to flourish in this career. Additionally, ensure that you interact with more authors and publishing organizations to market your skills.
10. Color Consultant
The work of a color consultant is to advise designers or homeowners on the best color schemes for a particular space or decorative project. These experts combine color psychology and color design theories to develop an attractive solution that meets the customers' needs. Besides being creative and artistic, you must be aware of current trends to succeed in this well-paying career.
11. Creative Director
A creative director creates, plans, and implements a strategy for different projects in a company or agency. These employees are usually in charge of the visual or creative departments of film, entertainment, or advertising companies. They monitor brand campaigns and revise presentations and marketing materials to comply with the brand's standards. You need creativity and excellent design and communication skills to succeed in this rewarding career.
12. Cruise Director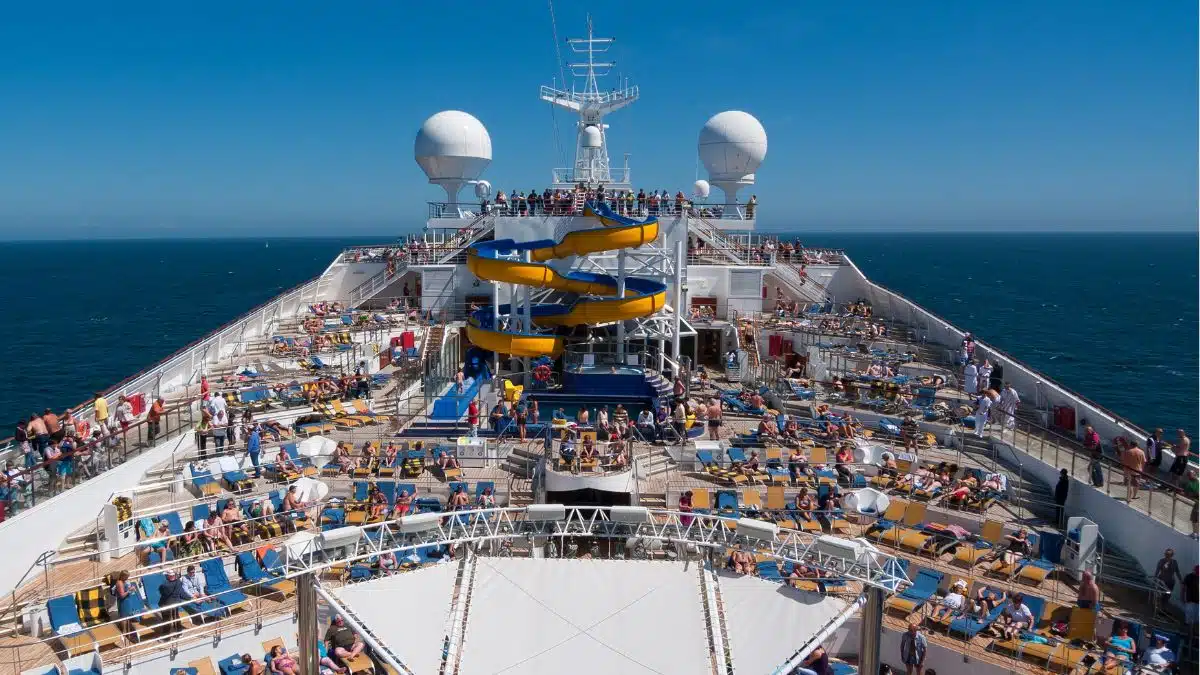 Being a cruise ship director requires excellent customer service, hospitality, and administrative skills. It involves ensuring that everything happening on the ship is safe and successful. This career allows you to meet new people, see the world, and earn a lucrative salary simultaneously.
13. Cruise Ship Entertainer
Any job on a cruise ship can feel like a never-ending vacation. Cruise ship entertainers enjoy a unique travel experience because they get free rooms and go ashore when the vessel is in the port. You can work as a musician, dancer, comedian, or any other type of performer. They usually rehearse during the day and perform for the people on board at night. This job is gratifying, yet it only requires you to work for a few hours per day.
14. Dog Walker
It is possible to walk another person's pet, have fun, and make a good income. If you find clients with hectic schedules, they can also pay you to take care of their dogs while away. The advantage of this job is that you do not need a college degree. However, you must love animals and be strong enough to walk small and large dog breeds.
15. Ethical Computer Hacker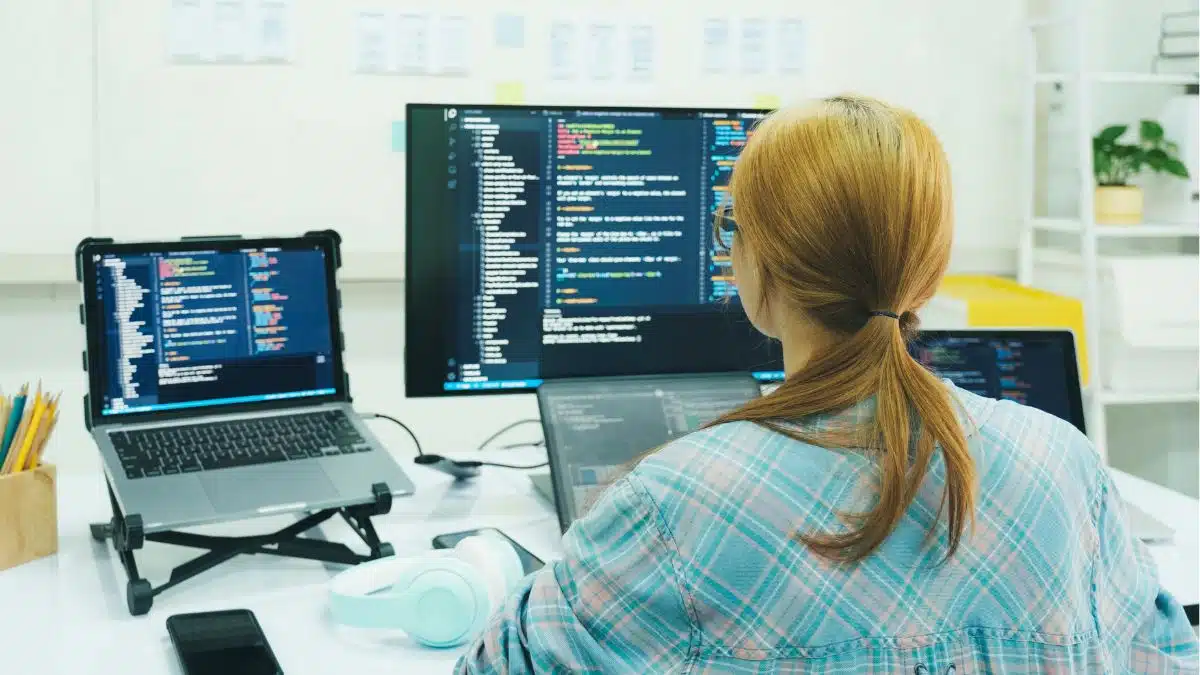 Today, you can use your computer hacking skills to help. Ethical hacking, also called white-hat hacking, has become a highly demanded job due to the increase in cybersecurity issues. Organizations can hire you to identify and fix security weaknesses if you have strong computer skills. Ethical hackers are receiving handsome pay for their expertise.
16. Event Planner
Event planning allows you to help your clients celebrate the special days or events in their lives, such as weddings, retirement shindigs, graduation, and birthday parties. You can also specialize in a corporate approach and start coordinating meetings or other professional events. Event planners take home a pretty impressive salary, depending on how many clients they have.
17. Executive Chef
Being a chef is an exciting position in the food industry. If you have a passion for food, you will enjoy creating delicious meals and recipes for your clients. Besides the good pay, this career offers countless opportunities. For example, you can get hired as a private chef, or you can decide to start your own restaurant.
18. Fashion Designer
Designing clothes is another fun way to make money. Fashion designers use their creative drive to create unique clothing and accessories. This well-paying job is highly competitive today. To stand out, you should understand different cultures and trends, be updated on what is happening in the industry, and possess killer networking skills.
19. Fashion Stylist
Being a fashion stylist is one of the coolest jobs that pay well. You should consider venturing into this career if you love fashion and helping others look beautiful. It is entertaining and creative and lets you travel to different destinations and meet new people. Fashion stylists make a decent living, especially those at the celebrity-stylist level.
20. Freelance Writer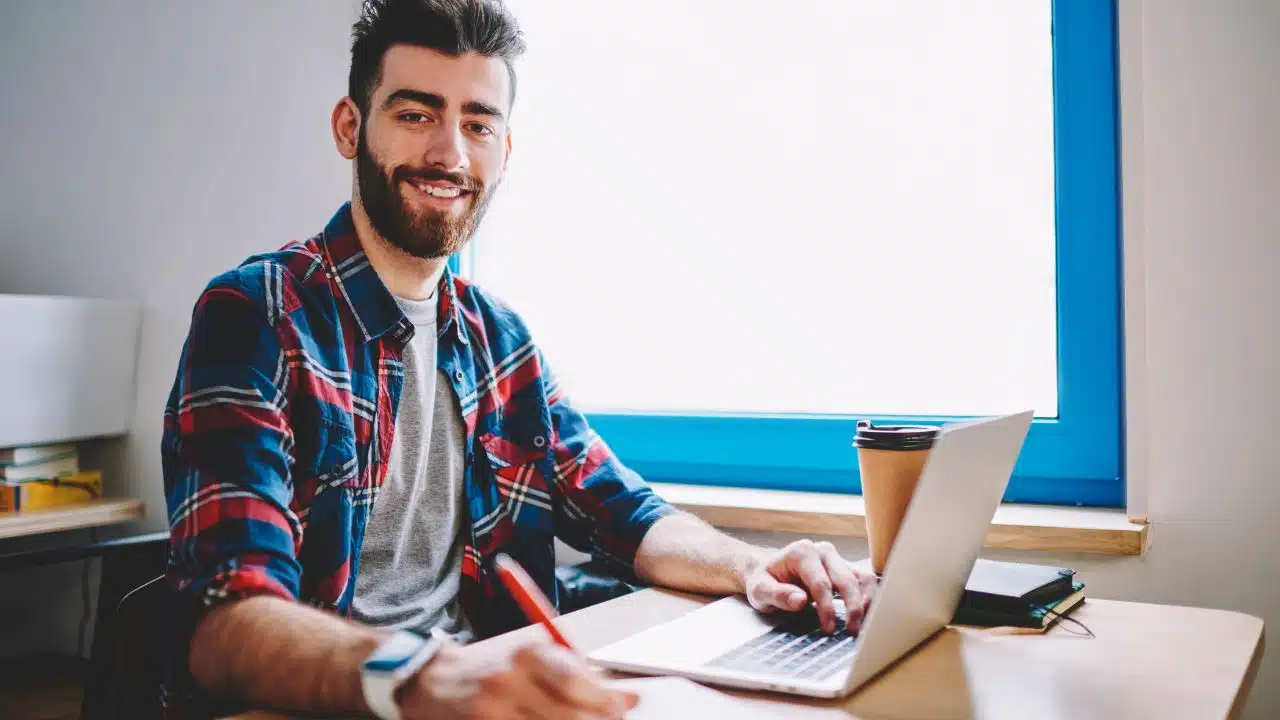 As a freelance writer, you will create blog posts and articles to entertain or educate people. You can also create social media posts for businesses or individuals. This fun job allows you to use your creativity and writing skills to earn a respectable salary. With this job, you can do it part-time or full-time and work from home.
21. Fitness Coach or Personal Trainer
If you are interested in fitness and love working with a flexible schedule, this job would be great for you. Fitness coaches earn money by staying active and helping their clients to accomplish their fitness goals. Ensure you market your business aggressively and dedicate yourself to your work to gain more clients and succeed in this rewarding job.
22. Food Taster
Yes, you can get paid to taste different types of food. Food tasters work for companies that specialize in food production and sale. Their responsibility is to taste and test the food cooked for important persons to determine if it is safe for consumption or not. To venture into this field, you should first get a degree in food science or a related field.
23. Food Stylist
The people in this line of work turn edible things into art pieces. They also prepare and style the food for photo shoots for different magazines, advertisements, or cookbooks. This job allows you to implement your creative abilities and aesthetic sense and earn good money from it.
24. Graphic Designer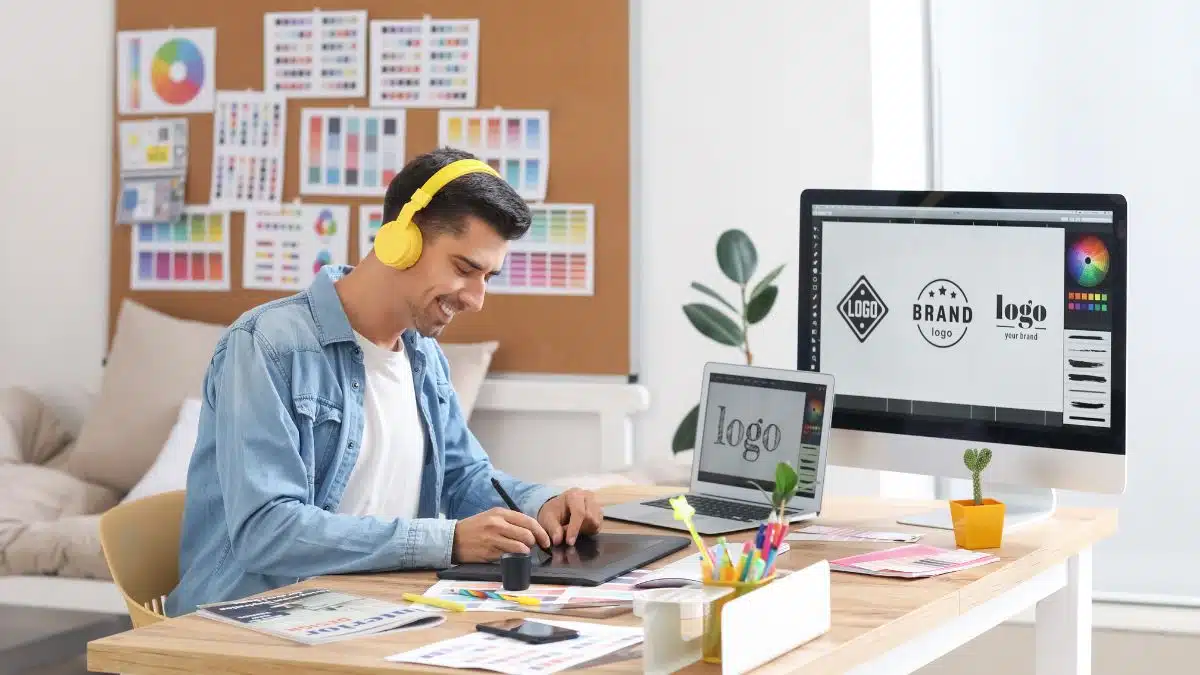 This fun and high-paying job requires creativity and excellent technical skills. The fun part of this career is that you get to focus on different artistic endeavors. Some people are naturally artistic and self-taught graphic designers with extensive portfolios. However, having a degree in Fine Arts is an added advantage.
25. Interior Designer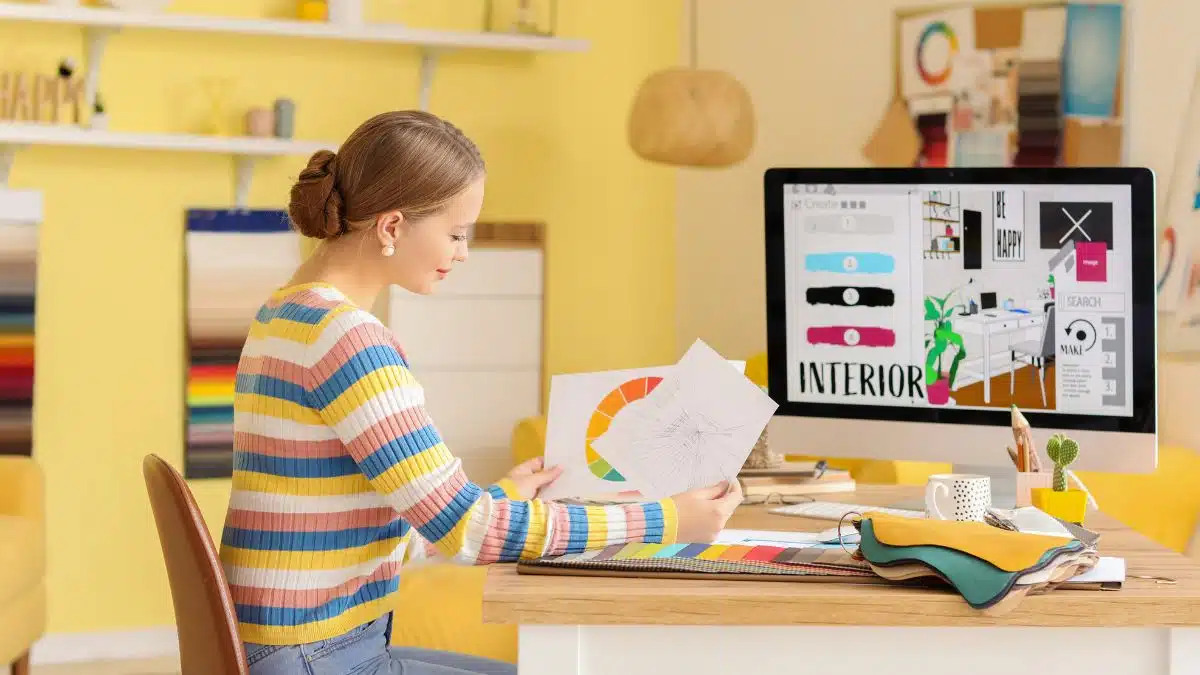 Interior designing is the perfect job for people who love decorating spaces and making them functional. This role involves selecting various decorative items, such as paint, wall finishes, lighting fixtures, and furniture. You get to marvel at the beauty of your work after the projects are complete. You can work as a freelancer or with an interior decorating company.
26. Librarian
As a librarian, you work in a calm and relaxing environment, cataloging books and helping clients find the books they are looking for. If you are not interested in working in high-traffic institutions like schools and public libraries, work in museums and government offices with less-busy libraries.
27. Lighting Designer
A lighting designer takes care of stage lighting in movies, plays, concerts, and other entertainment events. They also work with the artistic director and lighting technicians to ensure that the theatre or performance stage has lasers and visuals for lighting. Most people in this career possess skills in related fields like theatre design, art, interior design, and filmmaking. 
28. Marine Biologist
Many people passionate about working with the ocean and its inhabitants become marine biologists. Their work involves dissecting water animals, working with the species in the marine food chain, and monitoring the marine environments. Marine biologists can choose to work locally or internationally. This means that the job allows you to travel, do what you love, and make a living from it.
29. Netflix Tagger
Did you know that people also earn money by watching Netflix? This streaming giant often hires people to watch the uploaded television shows and categorize them. If you work in this position, you will also be required to add appropriate tags to the movies to improve their search capabilities. The enjoyable job might not be easy to secure because there are about 30 Netflix taggers globally. However, it pays well.
30. Nutritionist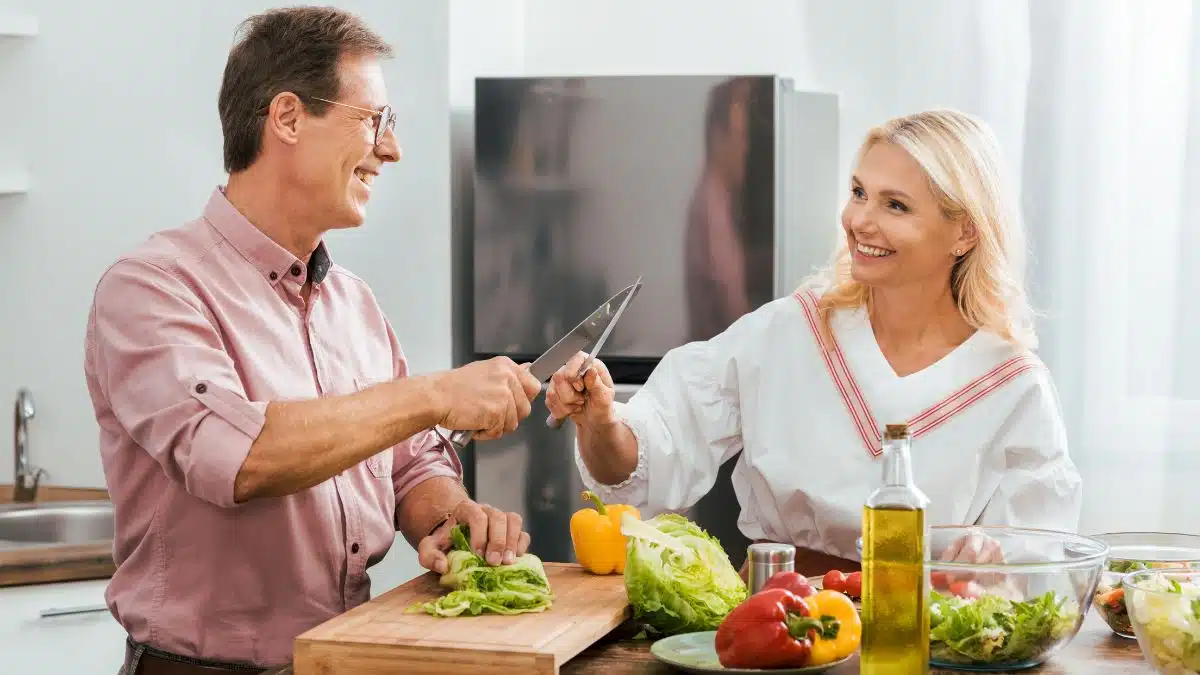 If you want to help others combat health issues and adopt healthy lifestyles through their diet, consider becoming a nutritionist. It is also an ideal option for nurses or health care workers who want to change careers. These experts combine science and health in their work. For example, they must understand how the human body works and the nutrients required to solve a particular health problem. The job is fun, interesting, fulfilling, and rewarding.
31. On-Air Radio Announcer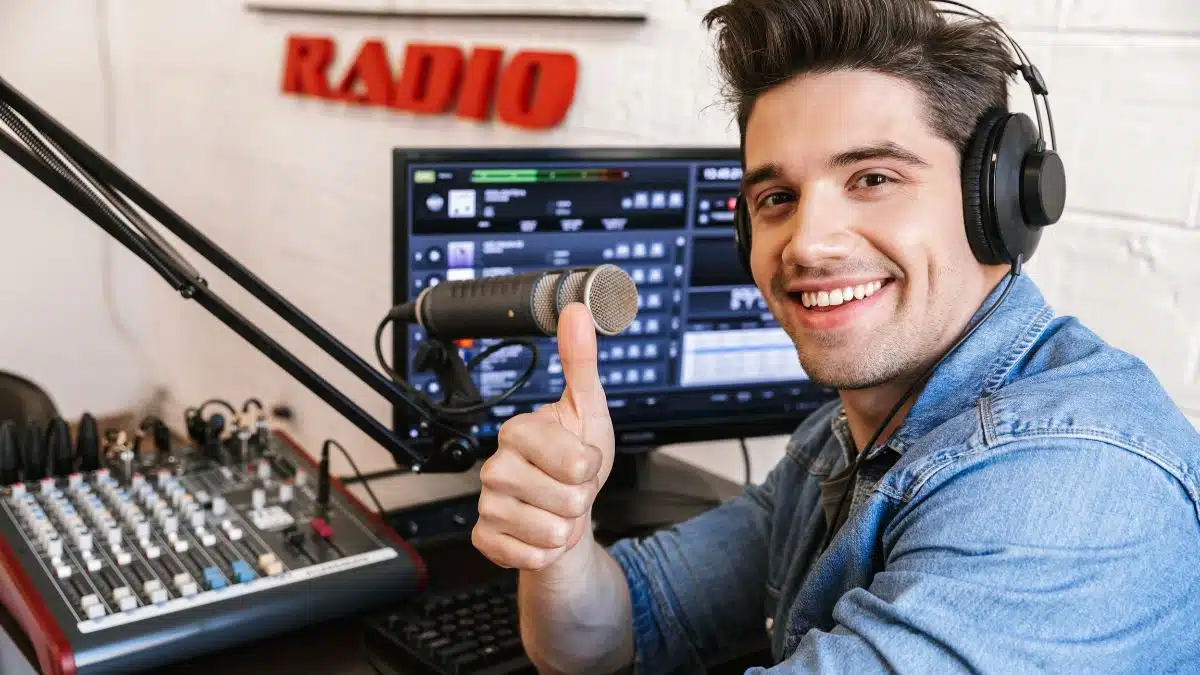 The role of radio station announcers is to introduce songs or interview guests. They also read commercial messages and engage with callers. You can enjoy this job a lot if you desire to be in the entertainment industry or work on a radio that covers things you like. However, you likely need a degree in journalism to get started.
32. Orthodontist
This career requires you to be skilled and have a passion for helping others. Orthodontists realign jaws and straighten their patients' smiles, which is satisfying. These professionals receive a large salary because their services are valuable and improve people's quality of life.
33. Park Ranger
A park ranger maintains and protects parks, forests, and nature reserves. This job is fun because it gives you an excellent opportunity to explore new places and ensure that these areas are safe for those visiting them. You also get to earn money as you interact with nature. Many parks hire people with a degree in tourism or recreation.
34. Personal Shopper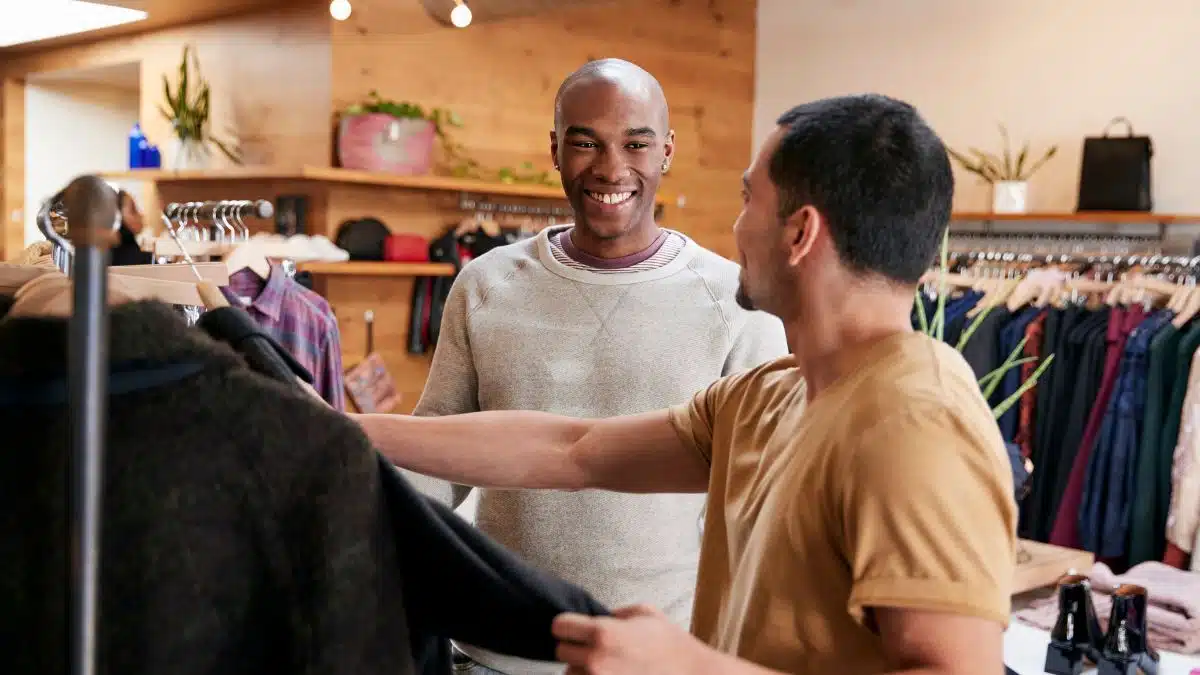 Personal shopping assistants love shopping and earn their money from those who do not. Good taste in luxury and style is an added advantage because you can become a personal fashion shopper for different clients. If you are lucky, you can start working with celebrities and executives that are too busy to spend their time moving from one store to another looking for fitting outfits.
You can also find grocery shopping gigs on various apps, such as Instacart. Although the pay won't be as good for these entry-level roles, there is a high-demand for workers, so you can start making money faster.
35. Photographer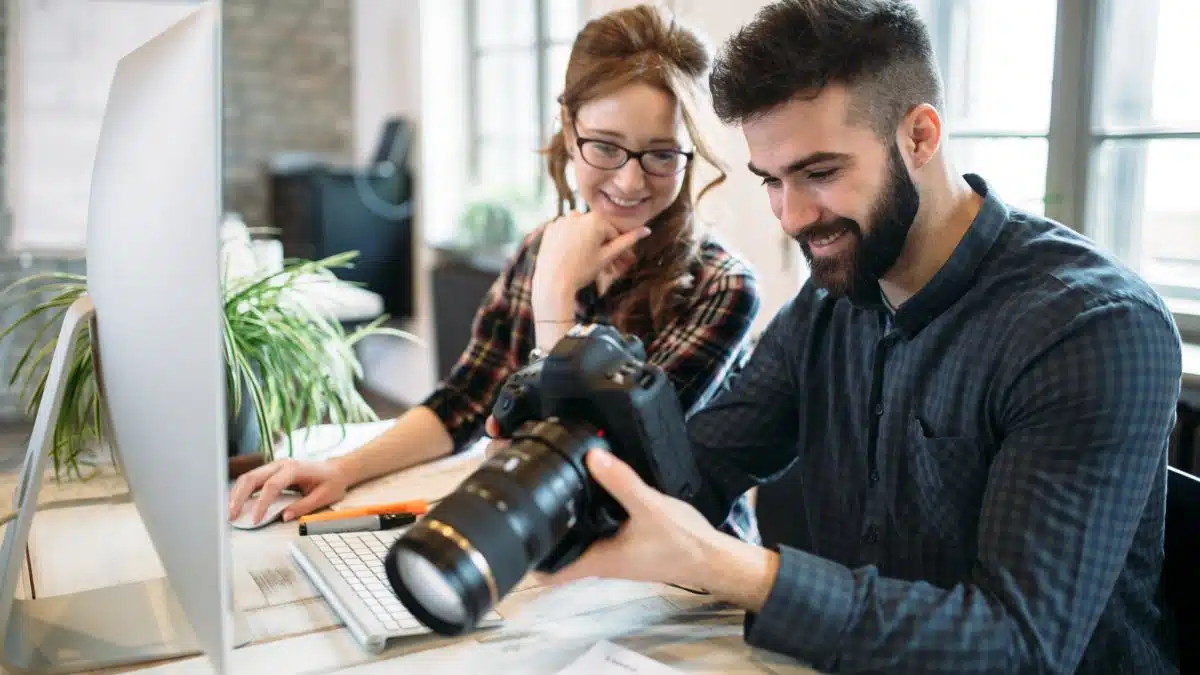 Photography is one of the most enjoyable jobs in the art industry. It allows you to use your artistic and creative abilities to earn a lucrative income. Plus, you get to be your own boss! To succeed in this career, you should understand lighting and be able to use professional cameras and photography software. A background in filmmaking is an added advantage for those planning to become professional photographers.
36. Private Island Caretaker
This job allows you to enjoy nature, engage in your own adventure on the island, and still get paid well. It is suitable for adventurous people and good swimmers passionate about water sports. You will be responsible for promoting the island and creating weekly reports.
37. Property Caretaker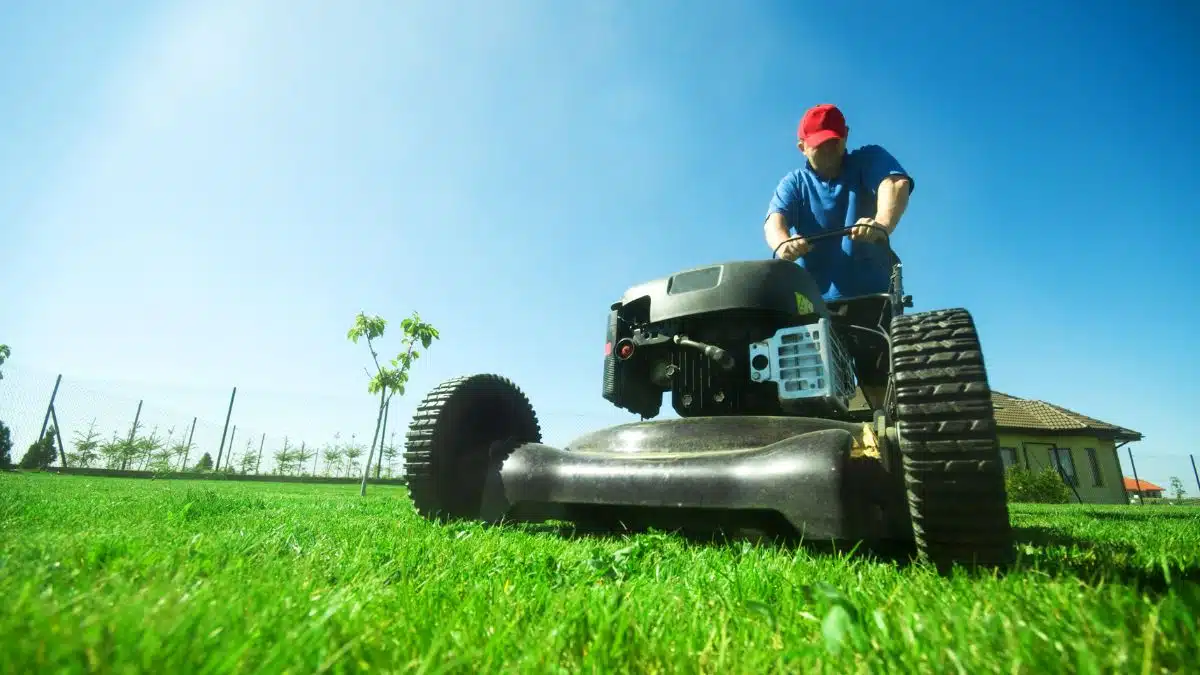 As a property caretaker or manager, you keep an eye on private properties and handle basic maintenance. The job is fun because you will have all the space to yourself, or you can bring your family. If you manage a tourism property, you can take photographs or write blogs about the place to bring in more money.
38. Romance Novelist
Writing romance novels is a fun and rewarding way to implement your creative abilities and earn a living. As a novelist, you get to decide whether you want to work with a traditional publisher or self-publish e-books and sell them on Amazon. You will receive good compensation since many people love reading romantic stories and fairy tales.
39. Social Media Influencer
Brands hire people with many followers to market their products. This fun and rewarding career path is an excellent option for people who love and enjoy being in front of cameras. To succeed, you should also enjoy being on different social media platforms, such as Instagram, Facebook, and YouTube. You will earn money by making informative and engaging posts that promote a product or service.
40. Social Media Manager
Working as a social media manager is a perfect job for hashtag masters and social media experts. It involves assisting individuals or organizations in engaging with their online audience and improving their online presence. This fun and flexible job may allow you to work from home. Many social media managers work as freelancers and can take on multiple projects.
41. Sports Analysts
Sports analysts are some of the best-paid people in the entertainment industry. This job is fun because it provides updates on different games during breaks or before they air. If you are a sports fan, consider venturing into this career path. You can work on the radio or a TV station or appear as a commentator for big events like the World Cup.
42. Sommelier
As a sommelier, you will help choose wines for your customers' occasions or meals. This job is fun because it enables you to meet and interact with people from different walks of life. Additionally, you can travel to various destinations worldwide as you select exceptional wine options. Wine stewards also manage wine inventory and train restaurant employees about wine. This job is rewarding, although the salary depends on the level of certification.
43. Tour Guide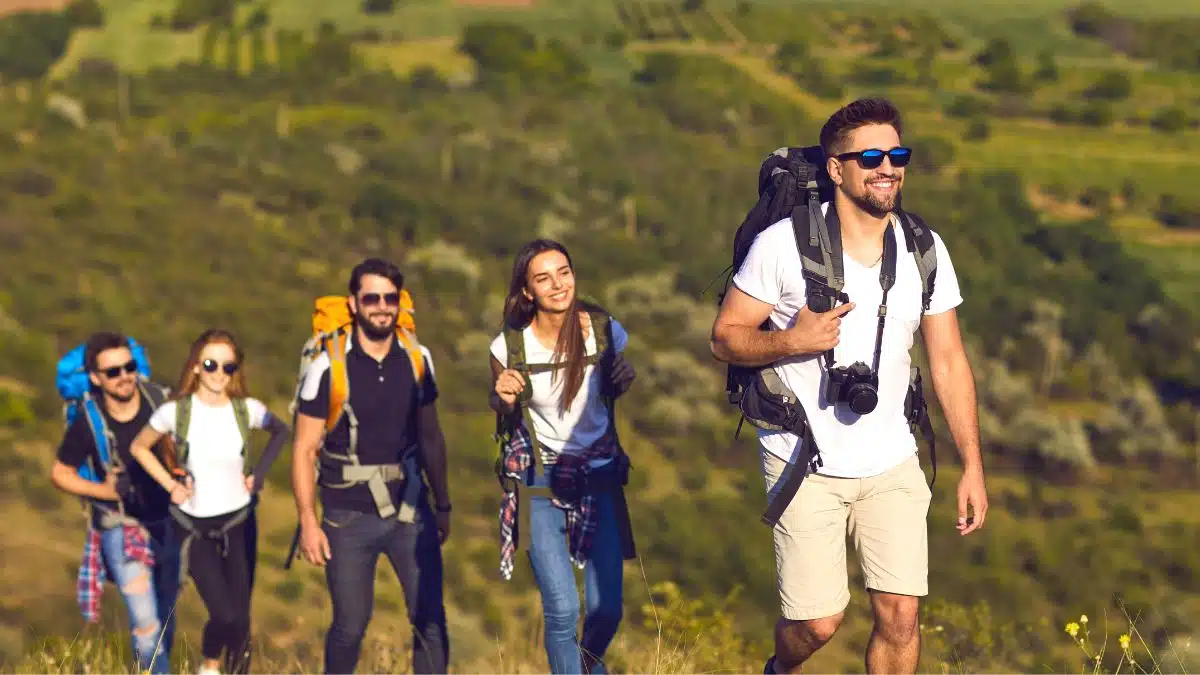 If you are excited about visiting destinations, become a tour guide and turn your passion into money. You need excellent speaking skills to succeed in this high-paying job because you will talk a lot during your tours. Knowing the history and cultures of the places you visit and show around is also necessary. Moving to a region with high tourist traffic will increase your earning potential.
44. Toy Designer
Use your creative skills to make original toys that children and future generations will love. This job's payoff is worthwhile since parents constantly buy new toys for their young ones. It's fun because you will always have new items and projects to work on. So put your skills to work and create something that will continue to earn you income in the future.
45. Translator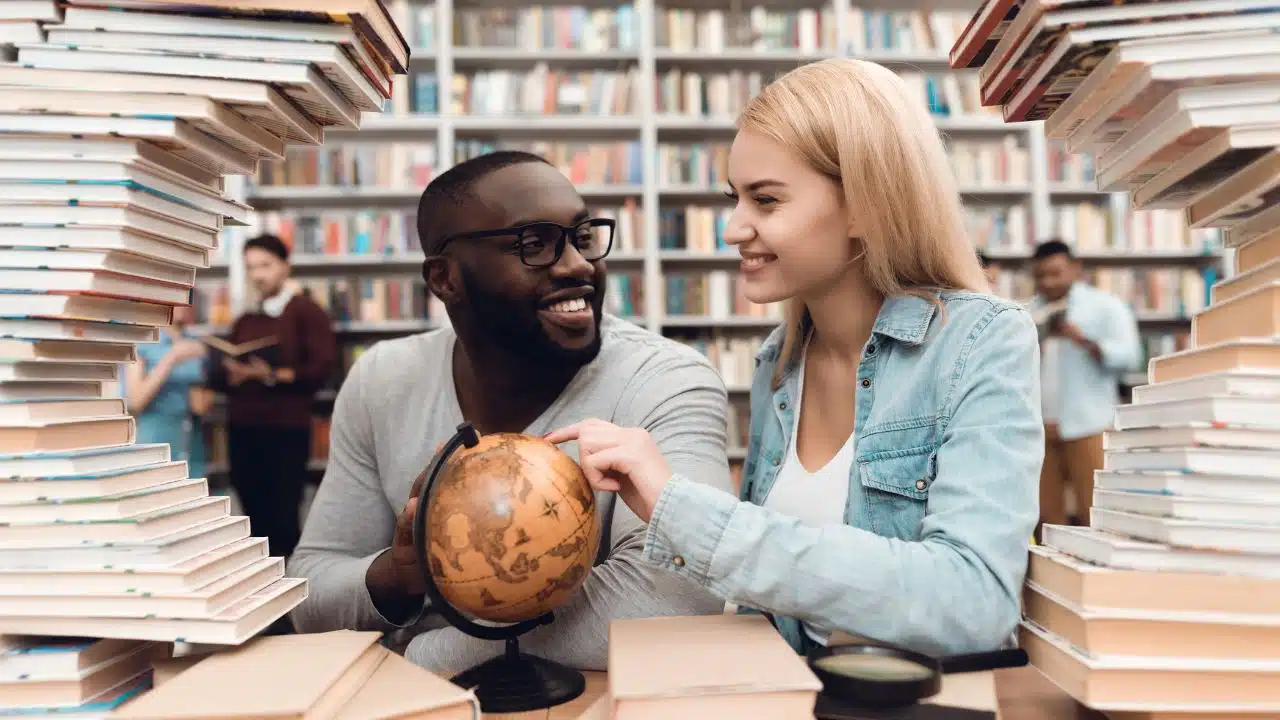 A translating or interpreting career can be satisfying for people who know a second or third language. The fun factor of this job is the ability to connect with people from different backgrounds. You can work for individuals, TV shows, or schools. Many individuals, institutions, and organizations prefer hiring certified and experienced translators.
46. Video Game Designer
Many people are addicted to gaming for leisure or professional competitions. Designing video games is an enjoyable and pretty rewarding job, especially for people who adore video games. You will spend your time creating and developing the video games' layout, graphics, and titles. You will also be responsible for testing the game and ensuring that the final product is up to standard. To succeed in this rewarding career, you need to be artistic and creative and possess excellent technical skills.
47. Voice-Over Artist
Use your soothing or entertaining voice to earn a living. Film, television, and radio stations use voice-over artists for cartoon characters and video game characters. They can also use your voice to narrate information to different audiences. The advantage of these fun jobs is that you get a chance to be part of the action and play different roles without necessarily standing in front of a camera. The flexibility and freedom to freelance make this job even more enjoyable.
48. Web Developer
Businesses of all sizes need websites to be competitive in their respective industries. This change has increased the demand for web developers. This job involves designing, building, and optimizing websites to ensure they are functional and user-friendly.
49. Winemaker
If you have a taste for wine and pay attention to detail, consider working as a winemaker or assistant winemaker. Your job will include tasting wine in all the stages of production and ensuring that it is up to standards. You will get to enjoy wine, do what you love, and earn a lucrative income. Most wineries prefer hiring people with a background in chemistry.
50. YouTube Vlogger
Vlogging involves creating short online videos on different subjects. There is an audience for virtually everything from cars to current affairs or tourism. These videos should be entertaining, educative, or inspiring to attract a large online audience and increase traffic. You can choose to work for a video blog site or create independent content and post on your channel.
To be a successful YouTube Vlogger, you should be able to engage your viewers, have natural charisma and be passionate about filmmaking. You do not need to have a degree to be a vlogger. In 2020, the highest-paid YouTuber was a nine-year-old boy.
Life's Too Short for Boring Jobs
The common assumption that fun jobs do not pay well isn't true. Today, different industries allow people to follow their passions and still earn a good salary. You can always find and take advantage of opportunities that offer you job satisfaction, valuable working experience, and rewarding compensation.
Hopefully, this list will help you find a job that will make you happy and that you'll be able to stick with for the long haul. Working a fun job makes life a lot easier!
Amanda Kay, the founder of My Life, I Guess, provides valuable career advice and support for anyone striving to make a living and, more importantly, make a life. Whether it's navigating job searches, learning new skills, overcoming unemployment, or dealing with debt, My Life, I Guess has been a go-to resource for career guidance and financial stability since 2013. Amanda's expertise and relatable approach have been featured in trusted publications such as MSN, Credit.com, Yahoo! Finance, the Ladders and Fairygodboss.