Well friends and various people of the internet, after an accidental 6 week hiatus, I'm back!  Sort of.  As you can see, "MissAmanda101" is dead.  Long live "My Life, I Guess…"!
I had decided in late February that this blogging hobby of mine was taking off, and after a small push, decided it was time to do this thing for real.  No more free wordpress.com site for me!  I thought the switch would be easy, but man… what a hassle!
See, I've been doing this little dance between free blogs and hosted blogs for the past 15+ years.  (Oh angelfire, how I miss your animated backgrounds and bright colours!)  With my previous self-hosted blogs, however, I did most of the coding on my own (thanks to many tutorials and MS Frontpage), and then I'd upload my site via FTP.  That's how I learned coding, css, html, etc. and that's how I designed my out blog.
Then I met (free) wordpress.  It was easy.  Pick a theme, upload an image, and write.  That's it, that's all.  It was fine for a while, but I started getting frustrated with all the limitations, and was getting pretty sick of always having to write missamanda101.wordpress.com as my url.  That's a lot of letters!  So it was time to look into self-hosting.
Step 1. Pick A Name
"Miss Amanda 101" was too boring and not something I was going to pay money for.  I thought it would take days to find a brilliant new name that wasn't already taken, but for me, this was the easiest step of them all (and easy to check via namechk.com).  I put a shout-out via Twitter asking for suggestions, got a few smart-ass responses, and a few helpful ones, but it was when my lil sis asked "Well, what are you going to blog about?" and I responded "Same stuff I blog about now. My life, I guess" that My Life, I Guess was born.
Step 2. Register Your Name
I didn't waste any time securing the domain name (via Name Cheap – thanks to a friends' recommendation), a gmail account, and  whatever other social media sites I could find that I may actually use.  Also easy, and thankfully I only had to hyphenate the name for my RSS feed.
Step 3. Hosting
This. was. so. hard.   I've used HostGator before, but a lot of the blogs I follow use either BlueHost or Nuts and Bolt, so I spent a good week comparing the features, the prices, reading reviews, etc.  In the end, HostGater won out anyways because they were the cheapest and would migrate the content from missamanda101.wordpress.com over for free.  But free came with a catch. They advertise that a migration may take up to 72 hours – mine took over a week, and was only sorted out that quickly because I complained about it on their Facebook page. Half hour later it was up and running.  (I'd like to note, that I have not had any further issues with them.)
Step 4. Design
After scouring all the free WordPress themes available, and still not finding what I wanted, I turned to Etsy.  That's where I found Angie Makes, and fell in love with her Grey Lady Grey template.  Her layouts are all very feminine, but they are very (easily) customizable.  Angie was fast, super helpful when something installed wrong, and the template is well worth the small price tag.
In mid-March, I also met with my designer.  (He's actually a recent, former co-worker of mine, who was much braver than I to leave this awful job without another lined up, so I'm happy to hire him for a small freelance job.) I wasn't going to go this route at all, but the attempts I made to make my own header looked awful, and I just didn't have the time or energy to try.  I decided that getting someone who knows what they are doing was worth the expense, and am thrilled with what he came up with.
Step 5. Launch.
Between my indecisiveness, the issues with HostGator, finding a theme, finalizing a design, fixing the broken links, updating all tags and categories, life (in general), trying to find a new job, working 60-70 hours a week, and dealing with all the stress that entails – I accidentally disappeared for 6 weeks.   I hope that won't happen again.  Although I'm sure I'll still be tweaking here and there, and trying new plug-ins to make this site better, I'm relieved and excited to finally make this thing live!
Now that you've heard my story, I'm going to ask for a small favour.  If you've linked to and/or followed my old site (missamanda101.wordpress.com) I kindly ask that you take a moment to connect to www.mylifeiguess.com instead.  Or, if you've never followed me before but would like to, that would be amazing too!  Here's the information you need.  And thanks for still reading!
[social_icons]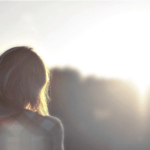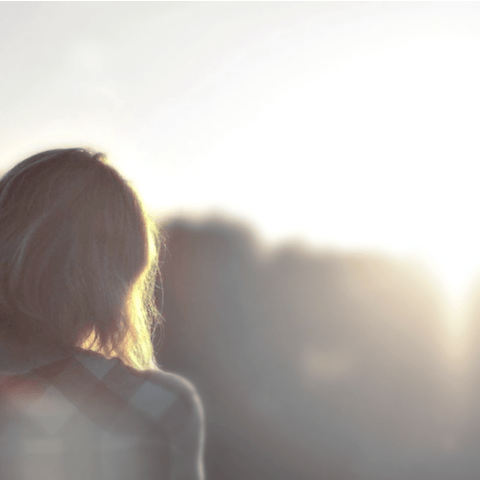 Amanda Kay, an Employment Specialist and founder of My Life, I Guess, strives to keep the "person" in personal finance by writing about money, mistakes, and making a living. She focuses on what it's like being in debt, living paycheck to paycheck, and surviving unemployment while also offering advice and support for others in similar situations - including a FREE library of career & job search resources.
This post was proofread by Grammarly. Try it - it's FREE!