This post contains sponsored or affilaite links. Please read my disclosure for details.
Last Updated on December 17, 2020
This post is brought to you by site supporters.
Whether you want to start making regular spa appointments or create your own spa space at home, there are plenty of beneficial skin treatments you can choose from. Masks, peels, and skin rejuvenation methods are meant to target issues with your complexion and give you a youthful glow, an even skin tone, and more confidence in your look. There are also some treatments designed to get rid of stubborn breakouts and blemishes. Here are a few treatments you may want to try. 
#1: Thermage
Thermage is great for "waking up" your skin and tightening the face and neck. A radiofrequency instrument is passed over your skin, and the tip of the instrument touches your skin's surface. The radio waves coming from the device heat the deepest layers of skin, which prompts the skin to produce more collagen. Thermage is safe for all skin types, and you can usually see the benefits right away.
#2: Chemical Peels
Chemical peels are used to give you a refreshed and balanced skin tone and reduce signs of aging. The peels can correct the texture of the skin and remove sunspots. Chemical peels are available in various strengths and acids and are mainly made from alpha hydroxy acid, trichloroacetic acid, and phenol.
#3: Microdermabrasion
If you want to remove age spots or lighten blemishes on your skin, you may want to book an appointment for microdermabrasion. This procedure helps remove wrinkles and involves a handheld instrument that sprays tiny crystals onto your skin's surface. The crystals remove dead skin cells, and the suction of the instrument removes both the dead skin cells and the crystals. Depending on your skincare goals, you may need several microdermabrasion sessions to achieve the results you want.
#4: Acne Blue Light Therapy
This light therapy works by focusing on the bacteria on the face that leads to acne. If you've been suffering from acne for years and haven't seen the results you want, blue light therapy could be the solution. Acne blue light therapy requires a series of treatments to be effective. This treatment doesn't usually cause side effects and doesn't harm the skin.
#5: IPL
IPL, or intense pulsed light, is a treatment that revitalizes the face and reverses the harmful effects of the sun on the skin. IPL is also great for aging skin. If you have facial veins, enlarged pores, dark spots, rosacea, or wrinkles, this is the skin treatment for you. Even though this is an intense and effective procedure, you won't have any downtime; you can resume your normal activities as soon as you finish your session.
#6: Laser Resurfacing
This treatment removes damaged layers of the skin. This procedure stimulates the collagen in the skin and activates that cells in the deep layers of the skin. You can use laser resurfacing to treat fine lines on the neck and face.
#7: Laser Skin Rejuvenation
This treatment offers an advanced method for removing fine lines and wrinkles from the skin. For laser skin rejuvenation, infrared light is used to tighten the skin. If you don't want to get a facelift or undergo any other type of cosmetic surgery, this treatment may be ideal for you. The laser light applies heat to the skin and treats the layers of skin under the surface. This boosts the production of collagen to tighten the skin. Laser skin rejuvenation is also a plus because you can get the results you want without going under anesthesia or missing days of work or school. 
Final Thoughts
Your skin is designed to protect you. Your skin is the barrier that keeps infections from overtaking your body and can shield you from the elements. When you ensure that your skin is in the best condition possible, you're helping your skin to continue doing its job. Regular skincare can also prevent future complexion issues like fine lines, wrinkles, and skin cancer. 
There is also a mental and social benefit to having great skin. When you want to make a good first impression during an interview or a date, or even if you're just looking to make new friends, you'll have more self-assurance if your skin looks healthy. You'll also have more confidence in various situations if you know you look great. Developing a regimen that includes intense skin treatments can help you maintain a positive self-image.
---
Flower photo created by master1305 – www.freepik.com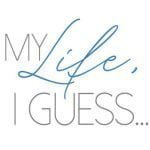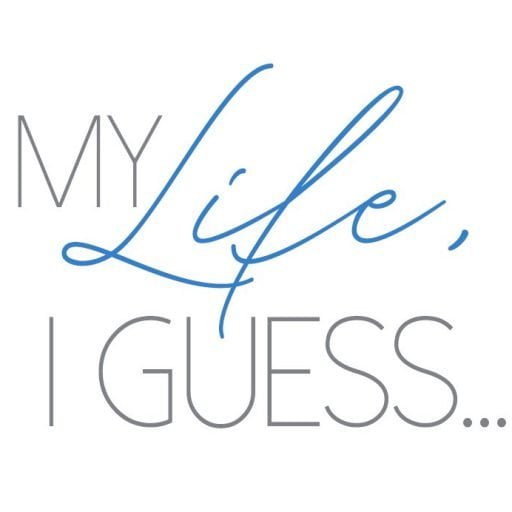 My Life, I Guess is a personal finance and career blog by Amanda Kay, an Employment Specialist and older millennial from Ontario, Canada that strives to keep the "person" in personal finance by writing about money, mistakes, and making a living. She focuses on what it's like being in debt, living paycheck to paycheck, and surviving unemployment while also offering advice and support for others in similar situations - including a FREE library of career & job search resources.
This post was proofread by Grammarly. Try it - it's FREE!