This post may contain affiliate links, meaning I may earn a small commission if you make a purchase using my links, at no extra cost to you. I truly appreciate your support! Please read my
disclosure policy
for more.
Last Updated on
Another recap post already? Yes friends, because I was late to post my August Recap we're stuck with two almost back-to-back. That'll teach me. Anywho, September thankfully was a much better month for me personally, professionally, and financially than August was. The new job is going very well, I'm feeling better most days, and I actually have money coming in again. See:
Income vs. Expenses
Because I started my new job mid-week, I haven't actually been paid yet. When I do get paid on Friday it'll be for 2.75 weeks instead of the standard 2 weeks. September (Actual) is the money that has actually made its way into my bank account, whereas September (Anticipated) is what I've earned as of the end of September, but haven't collected yet.
Quite the difference, huh? And look how big that gap between income and expenses is! Looks like someone (me) is actually going to have money to throw at her debts and into her savings account!
And that little green slice labelled winnings? Oh, that's just the $500 USD I won!!!
Breakdown of Expenses
Alright, I'll confess right now. I wasn't as tight with my budget as I should have been. After pinching my pennies all summer, I was excited to have money coming in again, so I spent it. Not a lot, and not on anything frivolous either, but still probably more than I should have.
Rent & Utilities (37%)
My rent includes utilities; the extra expense listed is for my cell phone and Internet. I'm on the cheapest plans available for both, and am expecting a reduced payment next month as I've been having a lot of problems with my Internet connection lately.
Car Loan, Insurance & Gas (22%)
I still have a year and a half left on my car loan. I anticipate that my gas expense is going to go up as I now have to commute to work each day.
Dining Out (10%)
This was going well… until I started working again. See, I used to go home for lunch at my last job, but now it's not feasible to do so. I also don't have access to a refrigerator so I've been buying my lunch in the cafeteria on campus each day. And I've also started drinking coffee, which is another $2 day that I wasn't spending before. I guess I'm going to have to start packing a lunch. I honestly can't remember the last time I've done that…
Tenant's Insurance (9%)
Since I live in a basement apartment, I opted for some insurance. I can choose to pay it monthly, but they charge more that way, so I've always just paid it once a year.
Medical (6%)
Guess what? In mid-October, I'll have health benefits again! But in the meantime, this is 3 trips to the chiropractor, and my co-pay for a prescription. Being back at a desk all day is already taking its toll on my back, but thankfully it's not nearly as bad as before.
Clothing (5%)
Here's that spending I was talking about. I bought 3 new tops that I can wear to work (it's a little more professional than my last job, but nothing too extreme), a pair of pants, some new bras, and socks.
Personal Care (3%)
I really needed a haircut, so I went and got that done. I also replenished some of my favourite Lush products.
Entertainment (3%)
I bought some of my favourite beer and cider because they were both on sale. I also treated 2 friends to the movies since I've been anxious to get out of the house as much as possible lately. I saw Don Jon (and got a free movie pass because the power cut out for about 10 minutes in the middle) and We're the Millers (and earned a free movie with my Scene points).
Groceries (3%)
For the first part of the month, I could hardly eat at all. (It's amazing how the body reacts to stress and distress!) And then as things got better, I found myself eating both breakfast and lunch on campus (as mentioned in my "Dining Out" section). Looks like I'm going to need to learn to brown-bag it.
Pets (1%)
Cat food, cat litter. Gotta keep these buggers happy.
Miscellaneous (1%)
I bought a few small things for the house and the new office. Mostly from the dollar store.
Fees (<0%)
Tiny monthly bank fee.
Student Loan (0%)
Boo. (But this will be changing soon!)
Savings (0%)
Double boo. (This too.)
So What?
That is a great question! October is going to look very different for me, budget wise. Once I know what my actual take-home pay is going to be I'm going to have to spend some time figuring out what to do with my "extra" (sucks to be me, huh?).
I am currently shopping around for a new laptop (I'm leaning towards at Mac; if you're a computer person, please give me advice!), and will be joining the gym again now that I have the time and money to do so. But otherwise, I'm going to try to keep these expenses the same, if not better? I have to remember that I'm only on contract until the end of April and might find myself unemployed again in the summer.
It's absolutely ridiculous how much has changed this month!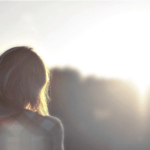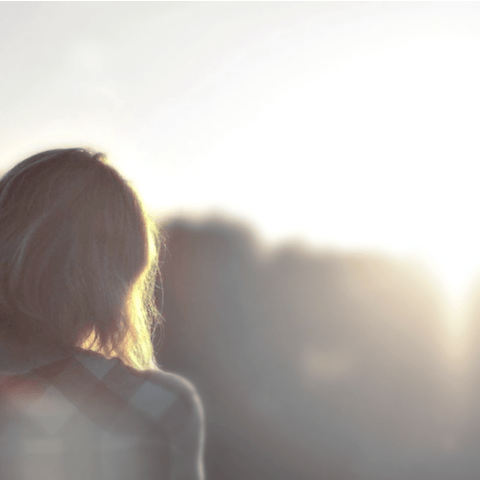 Amanda Kay, an Employment Service Specialist and founder of My Life, I Guess, strives to keep the "person" in personal finance by writing about money, mistakes, and more. She focuses on what it's like being in debt, living paycheck to paycheck, and surviving unemployment while also offering advice and support for others in similar situations - including a FREE library of career & job search resources.
This post was proofread by Grammarly. Try it - it's FREE!