This post may contain affiliate links, meaning I may earn a small commission if you make a purchase using my links, at no extra cost to you. I truly appreciate your support! Please read my
disclosure policy
for more.
Last Updated on
Last week I went out for (belated) birthday drinks with a good friend of mine from high school. The topic of how much we've grown since high school came up, as we now both teach high school-aged kids. Although I know there was definite personal development for me between the end of high school and the end of university, I feel like I have grown the most in the last two years after graduation and in the working world.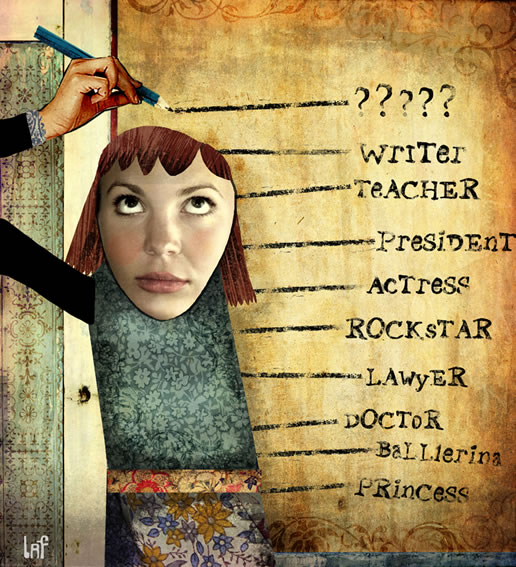 When I go back to my university town to visit, I laugh at how immature and foolish I used to be. I was more focused on taking classes with friends and/or that weren't at 8:30am then the actual course content; I never actually took a lot of classes that are directly related to my current job. It was more important that people (ie: boys) liked me than I liked myself. The party on Saturday night took precedent over the essay due Monday morning. And so on… I wish my priorities back then would have been a little more balanced, but I guess it's important that I did those stupid things. My friend was saying that when she started university, most of the other people on her floor in residence were born and raised in the city and they were clueless about so many things. (That is until she came along and corrupted them all.) It's fun to go back to my university town for a weekend now and then and have beers on the porch and hit up the bars just like the good old days, but a weekend's just about all I can handle anymore. I don't have time to waste a day being hung-over.
Then this past weekend, I took the three-hour drive to my hometown because my sister was there. We ended up briefly going to the annual outdoor concert event that is the big tourist draw for the community. Back when I was a tween living there, this event was THE event. If you weren't out there, you were probably a loser. This was one of the few things you looked forward to all year, especially as you inched closer to the legal drinking age. Now I don't know if it's because I am legal drinking age or if it's because I'm a little more, shall we say, cultured then a lot of the cliental at this place, but this concert has lost all of its appeal. We were given a free ticket (worth $50) and rather then using it, we also gave it away. I just wasn't that interested. My perspective of what constitutes a good night is no longer this.
On a similar note, many people camp out at this concert as it is on a campground. And when I say camp out, I mean, they have RVs, motor-homes and fifth wheels equipped with generators, plumbing, television, and queen sized beds. Or those that do have tents are only using them to sleep in, sober up, and then drive into town the next morning to shower and eat. Not exactly the image of camping that now comes to my mind thanks to the boyf who throws everything onto his back and wanders off into the forest for days at a time – sometimes in the middle of winter.
While I know my life experiences are still on the light side of the scale, I can't imagine what it'd be like to live your entire life in the same city/town and/or never travel beyond a 500km radius of said place. I find it harder and boring to sleep til noon then sit around and watch tv all day, which is pretty much all I did as a teenager. I've been harassing the boyf to take me rock climbing and camping. While I was on the plane headed to England, I was already thinking about where I would go next summer. Since returning, I've decided that I can't wait til the summer and will instead be going to New York City in the fall.
I'm pretty sure if you were at ask 14-year-old me where I would be in ten years, I would have imagined I'd be married with a kid or two, probably largely a stay-at-home mom but may have a part time job on the side, still living in small town Northern Ontario because I thought that this was normal. Today if you ask me where I will be in ten years, I can't even pretend to know where to begin.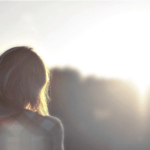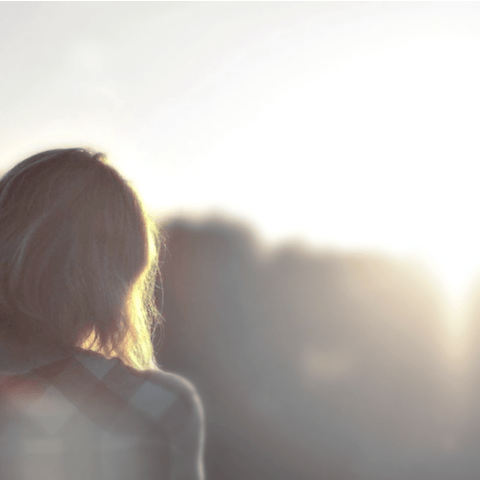 Amanda Kay, an Employment Specialist and founder of My Life, I Guess, strives to keep the "person" in personal finance by writing about money, mistakes, and more. She focuses on what it's like being in debt, living paycheck to paycheck, and surviving unemployment while also offering advice and support for others in similar situations - including a FREE library of career & job search resources.
This post was proofread by Grammarly. Try it - it's FREE!