This post may contain sponsored or affiliate links. Read my
disclosure policy
for more information.
I did a much better job at tracking my spending this month than I did back in October – but I did a much, much worse of spending.
Normally, I'd start off a post like this with an "Income vs. Expenses" graph to show you how good I've been at not living pay-check to pay-check anymore and/or to brag about all the money I'm throwing into my savings account with my not-so-new-anymore job. But I'm not going to do that this time; partially because November was a 3 pay-check month so the graph would be misleading, but also because I did not put any money into my savings account this month.
Now, before you freak out on me (and you have every right to), I was planning to buy a new laptop this month so there was no point of putting my "extra money" into my TFSA only to take it out again. However, I have been flip-flopping on what laptop to buy and I'll probably wait until the new year now. Once that happens, I promise I will start blogging more than twice a month! And I intend to put as much as I can into my TFSA before the year end.
But enough about that. It's time to see what a bad PF blogger I've been:
Breakdown of Expenses
Rent & Utilities (28%)
My rent includes basic utilities; the extra is for my Internet and cell phone. This month, my Internet bill was slightly lower because I was having major issues with my connectivity and was given a discount for my troubles.
For those of you with a keen eye, you may also notice that this number is 10% lower than it was in October. I'd like to say it's because I cut back or had some magical money saving tip, but the sad truth is, it only appears to be low because my other expenses this month were so high.  *sigh*  If, however, you follow me on Twitter and/or stalk me, you may have caught on that I'm currently working on a way to lower these expenses in the near future.
Car Loan, Insurance & Gas (20%)
Because my gas consumption has more than doubled since I now commute to work and have a social life again, I've decided it needs its own slice of the pie. Again, things are happening that will help lower this cost soon, too.
Entertainment (15%)
This is code for "booze". Yes, 15% of my spending this month went towards my dear friends beer and Sailor Jerry – and the boyfriend. Having 5 weekends in November didn't help this figure either.
Travel (14%)
Travel usually shows up in my expenses this time of year since I fly home for the holidays. I've always booked with Porter Airlines because they are always the cheapest and the downtown Toronto airport is super convenient. This year, however, Porter gave me such grief that I am not sure I'll be flying with them again soon. After the price of my flight jumped in the middle of booking, they announced a huge Christmas sale (which has never been offered before), and I discovered that Air Canada's prices were even cheaper. Thankfully, I was able to use this sale to my advantage and I changed my flight (for only $11!) so that I can spend Christmas eve and Christmas morning with the boyfriend. In the end though, the flights still cost me about 25% more than last year.
Dining Out/Fast Food (11%)
This sucks. I still haven't figured out a better solution to the lunch situation at work, but I gotta do something about this soon. Maybe I can talk to boyfriend into making me lunch every day?
Clothing (6%)
Between the new job, a boyfriend who cooks, and well, a significant increase in my alcohol consumption, new "better fitting" clothes were needed. (So is a diet.) I'm also on a mission to update my wardrobe because I hate most of my clothes and realized that I don't have many versatile or basic pieces at all. (Hint, hint for anyone looking for gift ideas for me!)
Groceries (3%)
It looks like I did a really good job cutting back, but this too is misleading. Since I'm over at the boyfriends more often than not, he basically bought (and cooked) all the groceries for us this month – and I contributed the alcohol. At least my overall food budget is less than it's been in the past?
Pets (1%)
Cat food was on sale so I bought more than I normally would in a month. Plus I've been spoiling the little buggers out of guilt for rarely being home.
Medical (1%)
Thanks to my health benefits at work, each trip to the chiropractor now only costs me $6 and a one-hour massage only cost $12. Can't wait for my dental to kick in!
Personal Care (1%)
Basic toiletries like shampoo and conditioner.
Fees (<1%)
Still being charged bank fees. Bleh.
Misc. (<1%)
I bought a new phone case for $5. Haha.
So What?
My goal for this month was to keep my overall spending the same as last month, and not worry too much about how the money was spent. Sadly, this approach clearly did NOT work. Even without factoring the cost of my flight, I still "over spent" by about $300.
I know December is going to be an expensive month with Christmas shopping and traveling, but I cannot get this far off track again. Especially if the news I received about my student loan repayment is true. Thankfully, as I mentioned, things are in motion behind the scene, (although there is nothing set yet) and the boyfriend is on board with spending more carefully. I suspect and hope that this will be my last "whoops" month.
How did your November go?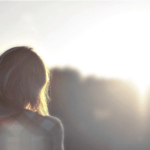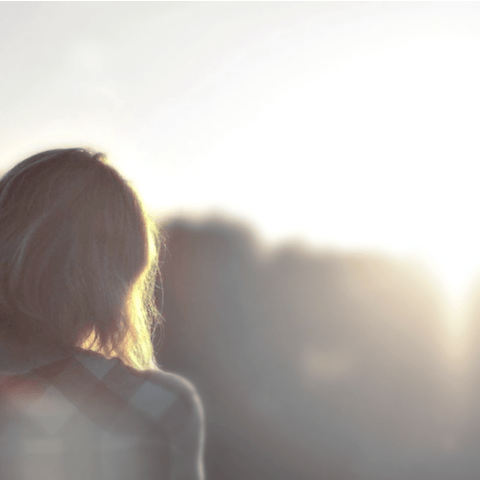 Amanda Kay, an Employment Specialist and founder of My Life, I Guess, strives to keep the "person" in personal finance by writing about money, mistakes, and more. She focuses on what it's like being in debt, living paycheck to paycheck, and surviving unemployment while also offering advice and support for others in similar situations - including a FREE library of career & job search resources.
This post was proofread by Grammarly. Try it - it's FREE!