I have always wanted to travel. More specifically, I've always wanted to travel to England. I'm not sure what the draw to that country is over the rest of Europe but it likely has something to do with my interest in theatre, the fact that I've had some friends live over there before and heard nothing but wonderful things and possibly the fairy-tale-esque notion of meeting a British lad, falling in love, and running away and moving to another country. And I like the way they talk.
Due to my financial situation, I didn't think this aspiration would ever become true, and that I was destined to only travel as far as my car would take me. In June, however, I was fortunate enough to have things line up just right and I spent a week in London, England!
Before this, I have never traveled further than the great lakes region of North America (Ontario, Manitoba, Michigan, Ohio and Illinois) or been on a plane for more than two hours (and that was only because we were stuck on the runways because of snow), so this was quite exciting for me!
Luckily, my friend and travel companion is an avid world traveler (as she works for an airline) who frequents London thanks to a "dashing lad" she met. She took care of so many of the details, including booking the flights, showing me around the city, and providing accommodations, which made this first big adventure for me not only affordable, but awesome and stress-free (minus the over-night flight there where I didn't sleep more than half-hour, but I was too excited to really notice anyways).
Now I know some of you are curious to hear more about my trip. I could post a day-by-day recount of what I did/saw/thought/etc. but that would lead to a massive post that no one wants to read, and I certainly don't want to write. So instead, may I present:
My Top 5 Favourite Things About London
5. FASHION & SHOPPING

It wasn't too hard to tell who was a local and who was a tourist just by what they were wearing. I'm sure I screamed "tourist" with my skate-shoes, wind-breaker, and Old Navy bag slung across my shoulder – not to mention every time I pulled out my camera or opened my mouth.
Even when the weather would jump back and forth from being cool and rainy to hot and sunny (which was most days), the people of London still looked completely put-together while the rest of us looked like drowned rats or were peeling layers off and stuffing sweaters into our bags. The men were more fashionable than me – even when I put in an effort.
Naturally, I did a fair share of shopping on Oxford Street, and I'm glad I brought an empty bag with me to bring my new purchases back in. I was conscious of the price tag and what things would actually cost after the exchange rate, but still found myself splurging a little because "This old thing? I got it in England".
4. PUBLIC TRANSPORTATION

For such a large city, navigation was actually quite easy and tourist-friendly. The bus and tube cars flat out announce when to get off to see certain attractions, and the only time I waited more than 10 minutes was on Sunday evening. There was the occasional time when we couldn't find the right bus-stop, but we just asked someone. It was cleaner than other public transit systems I've seen in other cities too, which was surprising what with a population of about 7.5 million and something like 15 million tourists per year.
Although many of the big attractions are within walking distance of each other – and I did a ton of walking – I was still hopping on and off buses, tubes (subways), and the train all day. I purchased a London Travel Card, which offered unlimited travel for a flat fee (versus the Oyster card which is pay-as-you-go). I avoided the peak-times as much as I could, and there were a few times when there were only a couple others in the tube-car with me. And the double-decker buses are just so much more fun!
3. HAPPY HOUR
Dear Canada, Can you please embrace the concept of Happy Hour the way the British do? Please?
In London, virtually every bar and pub had some sort of happy hour deal going on at the end of the workday, ranging from free beer (for real!) to 2-4-1 and half-priced drinks, or food specials. Of course, cheap drinks are appealing, but what I like most about it is the social aspect. Back in university, some friends of mine tried to re-create this post-work gathering of friends once a week with our "one beer Wednesdays", and each week I'd look forward to seeing everyone, and touching base with them beyond Facebook status updates. And don't you agree that work would be a lot cooler if it ended with happy hour?
2. THE QUEEN'S WALK (part of The Jubilee Walkway)
The Queen's Walk is a promenade on the South Bank Centre, a complex of buildings dedicated to the arts located on the South Bank of the River Thames. This section of the Jubilee Walkway takes you past most of the biggest tourist attractions – the London Eye, the Tate Modern, the Globe Theatre, etc. with views of the river, Big Ben, and Houses of Parliament. I'm pretty sure I ended up here 4 at least of the 6 days I was adventuring. It is where 90% of my pictures and most tourist pictures are taken from. There were lots of street performers in this area too – where else would you see Jack Sparrow, Spiderman, and the Queen mingling with each other??
1. CAMDEN TOWN
This was one of my favorite areas in North West London. It's "sea of entertainment", with shops, and bars, and pubs, and Bansky pieces right beside the Regent Canal. It's famous for its market – well, it's actually a bunch of different markets spread over several blocks – that sells clothes, music, art, home furnishing, and tons more. If I could, I would live here. I could have spent a lot of money here, but luckily for me, many places were cash only, and I didn't carry a lot of that with me. I did get some clothes and other touristy-gifts, though.
On my birthday, we went to the Fifty-Five Bar & Lounge in Camden for happy-hour where we had 2-4-1 frozen mixed-berry Bellini's and Barnamint Baileys (made with Baileys, Creme de Menthe, ice cream and Oreos). We also took a waterbus down the Regent Canal, which was beautiful and relaxing.
All in all, spending my birthday in London, England was an incredible experience! I couldn't be happier!
Have you ever been to London, England? What was your favorite part?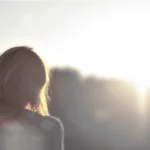 Amanda Kay, an Employment Specialist and founder of My Life, I Guess, strives to keep the "person" in personal finance by writing about money, mistakes, and making a living. She focuses on what it's like being in debt, living paycheck to paycheck, and surviving unemployment while also offering advice and support for others in similar situations - including a FREE library of career & job search resources.