Last Updated on August 5, 2020
I know, I know, another Personal Finance post? I promise, I will start blogging about other things (or perhaps stop blogging so much), but I'm still hung up on figuring out how to quit my second job and still make it work. I keep reading other blogs hoping that I will find the magic answer, but alas, I know that it isn't going to be that easy. At this point in my life, my spending is a little out of control, my debt is a little too big, and my paycheck is a little too small.
I've been rather negative and stressed out about this whole thing. Debt isn't fun; I don't imagine it's a whole lot of fun to read about either. But a comment made by my old roomie Debbie helped remind me that while my situation isn't ideal, I'm still in a really good place. (Thanks Debbie! Miss you!)
I HAVE A JOB CAREER
As Debbie pointed out, I'm extremely lucky to have found a job in my career field, which actually puts my years of education to use. Too many of my friends and former classmates are either still in school, or are underemployed (working in retail, fast food, etc.), and here I am, 3+ years into it, and still complaining?
I HAVE BENEFITS
Yes, my not-for-profit job doesn't pay all that well, but it does have Health Benefits – something I never thought I would get until I got married. 80% of my dental and prescriptions are paid for. I get $400 a year, each for things like the chiropractor, massage therapy, naturopath, physiotherapy, etc. And, in addition to those benefits, I of course get to see free, live professional theatre, as well.
I CAN AFFORD THINGS
There's food in my cupboards, beer in my fridge, clothes in my closet, and a car in my driveway. Sure money's tight, but if I could afford to visit two of the most expensive places on the planet in the last 2 years (London, England and New York City), I can't really be doing that bad.
I AM EDUCATED
For me, it was never a question of IF I'd be going to college/university, but where and for what. A lot of people don't have that luxury. Sure it was all funded by student loans, but that unfortunately, seems to be the norm.
I AM EXPERIENCED
During my Undergrad, I was fortunate enough to have a pretty sweet job that helped me figure out what I want to do, and helped me develop many skills that I use every day. And I got paid really well, too. Both Arts Management programs that I completed included (unpaid) internships; it sucked I had to work for free, but the experiences were well worth it. I would have never got to where I am without them.
I ONLY HAVE 2 DEBTS

There's my car loan, and my student loan. That's it. No "bad" credit card or consumer debt raking up 20% interest each month for me! My car loan has a low interest rate and is approximately 25% paid off. Thanks to OSAP's Repayment Assistance, the payments I am making towards my student loan are going right to the principle – the government is currently "forgiving" my interest charges. (Without it, my monthly payments wouldn't even cover the interest charges, and my debt would actually be getting bigger each month.)
I'M NOT ALONE
Ok, maybe this isn't really a good thing, but:
The average university student leaves school with close to $28,000 in debt [Source]
58% of college and university students who take out loans to pay for their studies expect to graduate with more than $20,000 of debt; 21%, expect to graduate with more than $40,000 in debt [Source]
It takes the average student 14 years to pay back their student loans. [Source]
In Canada, the age groups most likely to hold debt were 25-34 year olds (84%) and 35-44 year olds (83%). [Source]
The average Canada Student Loan debt alone has increased 18% over the last five
years. [Source]
Nearly two million Canadians have student loans totaling $20-billion. [Source]
Federal student loan debt alone is $14.8 billion – this does not include provincial or private loans. [Source]
Tuition fees keep going up. In 2012, the average cost of a 4-year program is $42,000. By 2030, it will nearly double to $73.700. [Source]
(Please note: my research skills are pretty limited. Many of the figures I came across were conflicting, so please take the above for example purposes only.)
But most importantly,
I'M (FINALLY) DOING SOMETHING ABOUT IT
Up until about 6 weeks ago, I thought I had a fairly clear understanding of my finances. There was enough money coming in/in my bank account to pay my bills and feed myself, and I had even began paying down my student loan debt, so I assumed things were alright. Then I started crunching the numbers, and tracking the pennies, and was shocked to learn that my money management skills actually kind of suck. This year I spent a lot of money between moving to a more expensive apartment, buying a new bed, buying winter tires, joining a gym, screwing up my neck, going out of town – twice – for friends weddings, and going to New York City for a week – and I didn't budget for any of these things. I've only been doing this personal finance thing for less than 2 months and I can already see a huge difference. Imagine where I will be a year from now?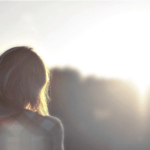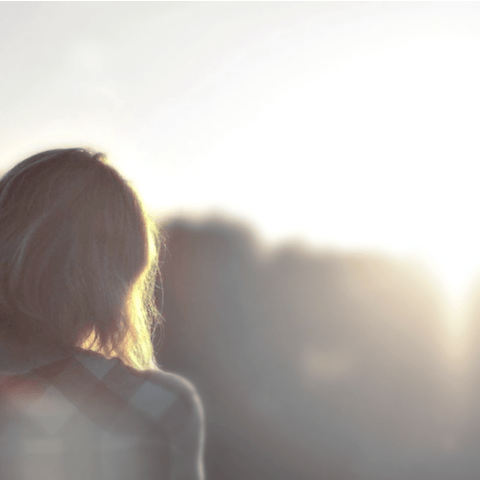 Amanda Kay, an Employment Specialist and founder of My Life, I Guess, strives to keep the "person" in personal finance by writing about money, mistakes, and making a living. She focuses on what it's like being in debt, living paycheck to paycheck, and surviving unemployment while also offering advice and support for others in similar situations - including a FREE library of career & job search resources.
This post was proofread by Grammarly. Try it - it's FREE!