This post contains sponsored or affilaite links. Please read my disclosure for details.
Last Updated on July 30, 2021
This post is provided in partnership with ValuedVoice.
During the past decade, the CBD industry has exploded into over a surprising $20 billion global trade. From dispensaries to media reporters, many new jobs are opening up that involve legal marijuana. If you want to join the lucrative industry and make money with cannabis, there are many opportunities open to you.
Here are 10 ways you can make money with cannabis.
1. Create
If you want to reach millions of people with your ideas, you can choose to write a book, create a video or YouTube channel, or invent something related to cannabis that you can sell to a wide variety of individuals. This includes things like making t-shirts or other clothing, branded hats, bumper stickers, posters, pipes and vape pens.
Make sure you do your research on what has already been invented to prevent counter legal actions.
2. Blog
Another idea for making money with CBD or cannabis is to write or blog about it. There are many cannabis companies including farmers and stores that could regularly use a blogger to spread the word about their products and services.
If you decide to start your own blog or write for others, your articles could be humorous, statistical, or informative. The tone is really up to you. Examples might include ways to use cannabis to alleviates pain or how to cook with cannabis and make MaryJane Brownies or other edibles.
No matter what you choose to write about, if you have a good writing style and are consistent, you can attract a following.
3. Sell
Opening a dispensary is not for everyone, but there is money to be made if you qualify for all the licenses required to sell legal marijuana to private individuals.
If you have a checkered background or have a criminal record and cannot make it through all the requirements for your state, open a headshop that sells clothing items and cannabis-related gear. Either option can be extremely profitable.
4. Farm
If you love working with plants, getting your hands dirty, and taking care of fragile seedlings, consider starting a cannabis farm. You can use grow lights inside your house or a section of your yard – it all depends on what your city and state/province regulations are.
Make sure you understand your statutory rules before investing in the process.
5. Litigate
Do you have a law background? With all the new city laws, state mandates, and federal regulations concerning cannabis, starting a law firm with a focus on working with legal marijuana can be a great opportunity for a career.
Since the laws are changing every year and the confusion is growing into a quagmire, you will likely be very busy litigating cannabis in the future.
6. Consult
If litigating isn't for you, consider consulting instead. With so many regulations on state and federal levels, there is a growing need for consultants that understand the ever-changing laws.
Also, if you have a technical mind, you can become a regulatory consultant or federal cannabis advisor. Either of these jobs will keep you busy for many years.
7. Extract
Most of the farmers that grow cannabis turn the technical extraction of the oil from the hemp plants over to someone else.
If you understand chemistry and have a knack for the intricacies of being precise, you could start an extraction business. Although the investment into the proper machinery may be expensive, this type of company can return big bucks.
8. Socialize
Have you ever heard of a "bud and breakfast"? As one of the newest trending ideas based on the bed and breakfast inns, you can open this specialty lodging center quite easily.
There are regulations about selling marijuana to customers, but you can allow your guests to bring their own and use it while staying at your property.
9. Treat
If you have a medical degree and are already working as a doctor, you can become a cannabis physician. Many states require certification before an M.D. can write a prescription for the medical form of marijuana. These treatment centers have proven to be very lucrative.
You can also open a care center that administers the cannabis to ailing patients, as well, although this may require a special license. Be sure to look into this first!
10. Invent
If you want to become wealthy, invent a product that uses marijuana in a new and exciting way. Try a new method of vaporizing, oil extraction, or growth solutions.
You could also invent a new vape pen, a catchy t-shirt logo, or a soil additive. Growers and consumers are always looking for new ways to improve their experience with cannabis.
If you want a career based on some aspect of the cannabis industry, there has never been a better time to start. The 10 jobs listed above are only a small sample of the creative avenues available for imaginative people.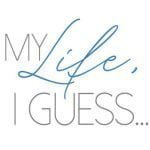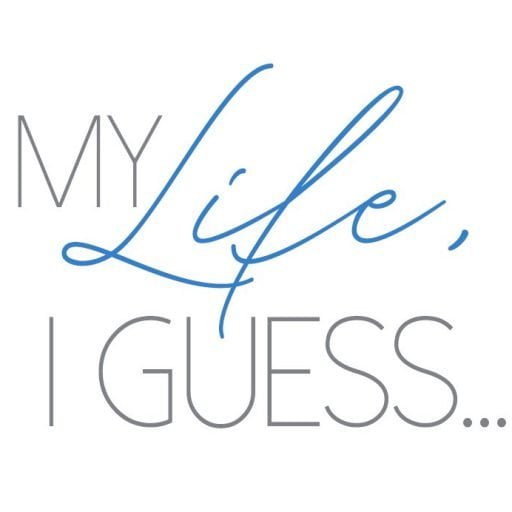 My Life, I Guess is a personal finance and career blog by Amanda Kay, an Employment Specialist and older millennial from Ontario, Canada that strives to keep the "person" in personal finance by writing about money, mistakes, and making a living. She focuses on what it's like being in debt, living paycheck to paycheck, and surviving unemployment while also offering advice and support for others in similar situations - including a FREE library of career & job search resources.
This post was proofread by Grammarly. Try it - it's FREE!