Last Updated on July 15, 2020
Six months ago, I decided that I needed to talk to someone, professionally speaking.
I had seen a counsellor a few times before, as there was a counsellor available right on my university's campus, that was included in our student health plan. But when it came to finding someone to talk to in a new city, I had no idea where to start.
My health plan would cover a certain percentage for a psychologist, and another amount for a social worker. But whenever I'd type "psychologist" into Google, I'd be bombarded with a variety of titles and qualifications. I didn't really know what the difference was or who my plan would cover.
I decided to call a local counselling centre to ask if they'd be able to help me figure out what my plan covered. After talking with them, they were able to get me into a program where I didn't have to pay at all! (Thus saving me $90/session!)
I knew early on that we didn't exactly click – but it was free! So I felt obligated to stick with her. And she did provide/recommend a lot of really useful resources.
Yesterday, while sitting in my appointment struggling to find something to talk about, I mentally decided that this would be my last session with her. I think she could sense that because she started to ask a lot of wrap-up questions. It was great to reflect on how much I've changed since my first visit back in March, but I was completely stumped when she asked me what I had learned from her. I sat there for an embarrassingly long and awkward long time in silence.
I could barely think of anything positive about her to say.
Most of my leaning had been on my own by reading the books she recommended. I could have given her credit for that, but my Twitter friends had suggested the exact same titles. She often asked me the same questions and/or suggest the same resources session after session. She interrupted me a lot and usually made false assumptions in the process. And she was always glancing at the clock. Not exactly the profound insights I was hoping for.
She was, however, significantly more helpful than my doctor was. He told me that he doesn't deal well with "psychological things" and wrote me a prescription for antidepressants, even after I told him I wasn't interested in being medicated. If I didn't need him for referrals and doctors notes, I would be quitting him, too.
One lesson I learned from my talking doctor was that I am suffering from anxiety, and not from depression. I have been diagnosed with depression before and I knew back when I first started seeking professional help for whatever this was I was going through, that labelling it as "depression" wasn't accurate. I had drafted so many "what my depression feels like" posts that sit unfinished because of this:
"My current depression can (somewhat facetiously) be compared to getting a really bad haircut:  I know that somewhere inside I'm still an awesome person – but there's this ugly thing masking it. I try to cover it up and pretend that everything's normal. It makes me feel angry, sad, embarrassed and frustrated – sometimes simultaneously.  Some days I don't want to get out of bed and show my face to the world, while other days things don't seem quite so bad. In short, it makes me not like who I am anymore."
I highly doubt someone suffering from actual depression would compare that feeling to a bad haircut! More importantly though, was the fact that I could see that my situation was only temporary. I knew I just had to work hard, learn how to cope with the anxiety, and trust that I would get passed this. And I eventually did.
In hindsight, this is another perfect example of me not following my gut. I knew after the first session that she wasn't the right counsellor for me, but instead of admitting that and trying someone else, I kept seeing her. Maybe I wouldn't have found anyone better, but then again, maybe I would have someone amazing.
I guess this is something else she inadvertently taught me.
Do you tend to follow your gut? Has it lead you in the right direction, or does it get you into more trouble?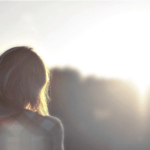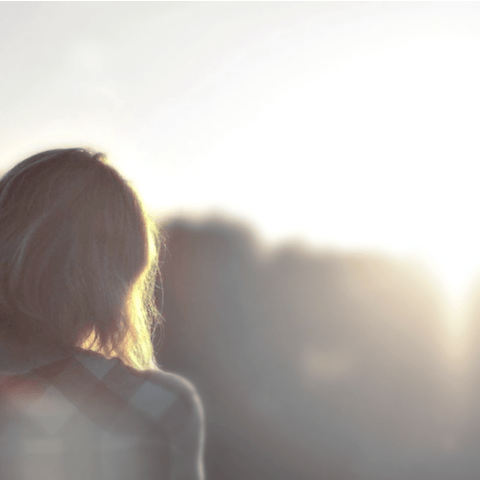 Amanda Kay, an Employment Specialist and founder of My Life, I Guess, strives to keep the "person" in personal finance by writing about money, mistakes, and making a living. She focuses on what it's like being in debt, living paycheck to paycheck, and surviving unemployment while also offering advice and support for others in similar situations - including a FREE library of career & job search resources.
This post was proofread by Grammarly. Try it - it's FREE!