This post contains sponsored or affilaite links. Please read my disclosure for details.
Last Updated on December 21, 2020
Working in an office, sat at a desk, or generally being confined to a specific space all day when it comes to your job is not always going to be the ideal situation. You may love the job that you do, thrive off your workload, and have a real passion for the industry, but your workplace can also have an effect on your productivity levels and how you feel day to day.

As an employee, a leader within the business or even the business owner, there is a duty to ensure that the workplace that you work and reside in is as best as it can be. Often it is the simple things that can get overlooked, but you could implement or suggest some changes that could make the workplace a more positive place to be. In turn, simple improvements could boost morale and productivity levels, making everyone happy. So what could you suggest? Here are some of the best ones to consider. 

Image source – Pixabay – CC0 License

Taking into account the weather outside
The weather outside is always going to be a consistent factor when it comes to the office. Often heading into the season of autumn and winter means that office temperatures can plummet, which isn't always an ideal situation to be in. This is when you need to consider heating options for the office, maybe portable heaters if the heating system isn't up to scratch. Suggesting that some changes be made can help people feel more comfortable sitting at their desk when the weather is cold. If the office has a similar temperature to outside, then this is going to be extremely uncomfortable.
The same can also be said for the spring and summer months. As the outside temperatures warm up, the office and workplace can also be affected with rising temperatures and this can also be difficult to work in. This is when suggesting alternative methods such as air conditioning could also be a huge benefit.
Temperature can be a real sticking point when it comes to work productivity, so it's always a good idea to try and avoid the conflict in advance by putting certain measures in place for each season.

Taking into account the employees workload and successes

Many people thrive on knowing that they are doing a good job. When you spend a huge chunk of your time doing something, it can often be a huge motivator to know that you are doing well, or the areas you can work on to improve things and make things easier. However, not all of us are in the fortunate position to know the opinions of management, and this is when suggesting regular performance reviews could be beneficial to all involved.
Your managers may ask What Should A Performance Review Look Like? So this is where you can get specific to the job that you do, the roles that you have and even the industry that you work in. It could be as simple as being made aware of your targets and sales performance. It might be that it could highlight training needs or even be a time where you can bounce ideas off one another in terms of new business processes. Make it specific to you, your job or your business. The best thing about these is that they can boost morale and motivation, and also help people to improve. Which in turn, helps a business to be more productive and successful. 

Image source – Pixabay – CC0 License

Making the office a great place to be during different times of the year

Not everyone enjoys coming to work each day. Often for many employees it literally can be just a means to an end. While you or your staff members may not hate what you do, a lot of people work to live and pay the bills. However, you can make an office environment a fun place to be and the different times of the year are a great way to do this.
One season that comes to mind would be winter and the festive period that is enjoyed throughout December. You could choose to decorate the office or warehouse. A big Christmas tree, a few decorations, a secret Santa gift extravaganza, and some fun festive Christmas parties to attend.
The seasons can be a huge source of inspiration when it comes to decorations and making the office a great place to be. Garlands of autumnal leaves in the autumn, Easter and daffodils for the spring, the options are endless, and it just creates a nicer environment for people to work in and enjoy. You could also implement end of the month fun days, or celebrate international days where staff members bring in different foods and snacks for everyone to enjoy.

Flexible working options

Let's face it, life is not as straightforward as it used to be. Years ago, people would be happy with the traditional nine to five role. Often there was a partner and parent at home to take care of family suites, while another worked to earn an income to pay the bills.
But the traditional family set up has changed dramatically over the years, and it is now far more common for both parties in a couple to work and embrace a full career.
This can, however, cause strain on family life, especially when there are children involved. So you may want to make some suggestions of flexible working options and see if that could make a difference. It could be things such as flexible hours, where as long as an employee commits to a certain amount of hours a week in the office, it doesn't matter when they get completed. It could be flexible options that involve the option of working from home. This can take a lot of stress and strain away from your employees, which can be distracting at times. Enabling them to be focused on their job and find it much more fulfilling.

Training and career progression
Many people have a job and would like to work towards making some career changes and improving on their own career path as and when they can.
If your employer, or the business that you run, doesn't offer that chance of progression then you may see that decent staff members look elsewhere and start to leave. Which is the last thing that you might want. It could be worth offering progression options and training that can help improve and expand the skills of the current workforce. Suggesting this option yourself will show initiative and also a desire to succeed. It could be that the training provided gives different qualifications and skills, that could help enhance your business in other areas. It is always going to be a worthwhile investment to focus on the employees that are already there, rather than investing in recruiting new staff members when decent ones leave.

Going greener in the office
Finally, different times of the year can inspire you to make some changes into your office that are of a different type, perhaps considering the environment and making some changes to be more environmentally friendly. Upgrading technology to be more energy efficient, changing light bulbs to LEDs so that they use less energy, as well as encouraging your staff or making changes in your own routine in work to switch things off at night and not waste energy. This can make a big difference to the business energy costs as well as gets all staff members involved in making some positive changes.

Let's hope that this has inspired you to make some suggestions in your workplace.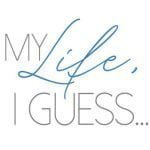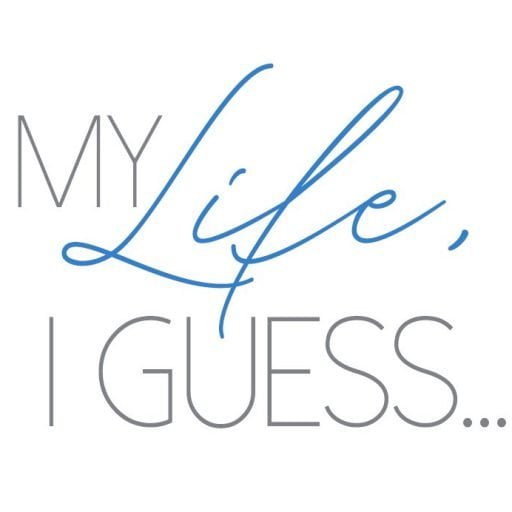 My Life, I Guess is a personal finance and career blog by Amanda Kay, an Employment Specialist and older millennial from Ontario, Canada that strives to keep the "person" in personal finance by writing about money, mistakes, and making a living. She focuses on what it's like being in debt, living paycheck to paycheck, and surviving unemployment while also offering advice and support for others in similar situations - including a FREE library of career & job search resources.
This post was proofread by Grammarly. Try it - it's FREE!