This post contains affiliate links. Please read my disclosure policy for more.
[socialpug_share]
Are You Looking For a New Job?
Perhaps you just graduated and are now trying to find your first job where you can put your education to work. Maybe you're one of the millions of people that lost their job because of the pandemic. Or maybe this whole experience has made you realize it's time to make a career change.
If you (or someone in your life) are currently job searching, I don't need to tell you how tough it is! But it's not impossible.
You can give yourself an advantage over the other applicants by being pro-active and making sure your resume is polished and that you're prepared.
I'm here to help you do exactly that!
Enter the $1000 Job Seeker Giveaway for Your Chance to Win!
One lucky grand prize winner will receive over $500 worth of job search support (including a $100 Amazon gift card) from me, Amanda Kay, career coach and owner of My Life, I Guess – a website dedicated to helping you with money and making a living since 2011.
Two runner-up winners will also receive a complete resume overhaul, worth $250 each, that will help you get hired!
And yes, the prize is transferable. If you win but currently aren't looking for a job, you can give the prize to a friend or family member that could use the help. (And maybe keep the gift card for yourself?)
Grand Prize: 1 Winner ($520 Value)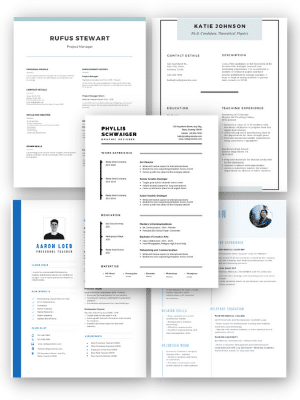 Resume Creation / Revision
($250 value)
Whether you're a new grad needing your first non-student resume or an experienced professional making a change, get a custom-made resume tailored to your experience and the type of job you're looking for. (Resume and cover letter template included.)
1-on-1 Interview Prep
($75 minimum value)
When you get that invitation for a job interview (and you will!), the best way to boost your confidence and impress the hiring team is by being prepared! Together we will practice answering common job interview questions, so your strengths really shine through.
What Color Is Your Parachute?
($20 approximate value)
Get a copy of one of the best-known career books, What Color Is Your Parachute? 2021: Your Guide to a Lifetime of Meaningful Work and Career Success
Runner Up: 2 Winners ($250 Value Each)
Resume Creation / Revision
2 additional winners will also each get a brand new, custom-made resume that will highlight your skills and qualifications and help you get an awesome new job!
Enter the Giveaway:
To enter the giveaway, please log into the Rafflecopter form below.
By entering the giveaway, you are subscribing to my weekly newsletter – full of updates and resources related to personal finance, career advice, job searching, and more! You also get unlimited access to my Free Career & Job Search Resource Library, where you can get the tools you need to help you land a new job!
This giveaway ends on May 31, 2021. Winners will be contacted via email on June 1, 2021.
a Rafflecopter giveaway
Terms & Conditions
Terms and conditions for the giveaway are included on the Rafflecopter form, and my site's policies can be found here.
The short version is you have to be legally eligible to win, and I won't sell your data or use it for any other purpose. All prizes will be awarded by me, Amanda Kay. The giveaway is not associate with Amazon, author R. Bolles, or any social media platform.
If you have any questions or issues with the giveaway, please contact me or leave a comment below.
The Latest Career Articles:
While you're here, please check out my latest career articles!
Yes, the holidays can be hectic, but that doesn't mean your job search has to…
Perhaps above all, a great elementary school teacher needs patience and compassion—but there are many…
When the COVID-19 pandemic began and people were suddenly spending more time at home, many…
---
Previous Giveaway Winners:
$150 in Self Care Gifts to 3 Winners! – December 2020 – Winners: Julie F., Sandra D. and Jessica W.
Winner's Choice! $100 PayPal Cash or Amazon Gift Card – September 2020 – Winner: Florence B.
[socialpug_share]