This post may contain sponsored or affiliate links. I may be compensated if you use these links at no extra cost to you, as outlined in my
disclosure policy
. I truly appreciate your support!
Not surprisingly, December was an expensive month. As in I spent about $550 more than I made, including the money I received for Christmas – but it wasn't Christmas's fault. Rent this month was nearly doubled because of the deposit on the new place and I had to start paying back my student loan. (Or perhaps it's me overspending on fast food and entertainment again!)
Let's take a closer look, shall we?
Breakdown of Expenses
Rent & Utilities (39%)
In order to secure our new place, we had to pay a deposit (last months rent). And, even though I'm never home, I'm still paying rent on my own basement apartment. Sadly, thanks to the 60 days notice requirement, I'll be paying for this place until the end of February, even though I'll be moving out on the first. Boo.
As for utilities, I did cancel my internet at home, but there's a 30-day cancellation period so I'm still paying for that. Boo again. The boyfriend and I asked about getting a shared cell phone plan as well, but it ends up costing $30+ more a month for less minutes/data/features. Boo, boo, boo.
Car Loan, Insurance & Gas (17%)
I don't know what it is, but my car guzzles gas in the winter. I hate it and I don't know how to fix it. I'm driving less, but it's costing me the same.
Student Loan (16%)
While I'm happy to be paying this down again, I hate how high my payments are. Usually, OSAP Repayment Assistance Plan has been wonderful to me – making sure I have affordable payments based on my income. However, because my gross income at the new job is pretty high but my net income is not, I'm feeling a little screwed. After all the union fees and my pension comes off, I'm only making about $100/paycheck more than I was at my last job (well, 2 jobs) but I'm expected to pay over $350 more towards my student loan. I know having a pension is going to be awesome for future Amanda, but present Amanda would prefer to be using this money to get out of debt instead.
Entertainment (10%)
This is all booze. Again. I blame the holidays for it being high this time, and hope that that's true.
Dining Out/Fast Food (7%)
Some of this is due to traveling, but most of it is because I'm still buying lunch (and coffee) on campus most days. BUT there is some good news here. Some of this money was actually spent on Subway gift cards that I ugh, bought for myself and haven't yet redeemed. See, if you buy a $25 gift card from Subway, you get a free 6 inch sub. Since I eat Subway all the time, this was a win-win for me, and I got 2 free meals in the process!
Gifts (6%)
The boyfriend and I decided to do only a small gift exchange since we will be shacking up soon and prefer to spend money on things we'll need for the new place. Otherwise, I bought gifts for my sisters and their husband & fiance. I still owe my share of the gifts for our parents, but overall, I stayed under budget.
Groceries (3%)
Not gunna lie, a portion of this was spent on discounted Christmas candy. But most of it was spent on real groceries for me and the boyfriend.
Travel (1%)
I paid for my flight back in November, so this expense was for the cab to and from the airport. Once we move, I'll be close enough to walk to the airport next time!
Pets (1%)
Even though I'm home a lot less, I still make sure to take good care of my two kitties. I cannot wait to move into the new place so I can be a good cat mom again. (Ugh… I kinda hate myself for using that phrase…)
Miscellaneous (0.5%)
I bought a few small household things from the dollar-store, and picked up a book of stamps before they jacked the prices.
Fees (0.5%)
My regular bank fee, $1 charge for an email money transfer I did, and a small fee for getting a money order drafted for our deposit on the new place.
Personal Care (0.25%)
I bought face wash! Woo!
Medical (0.25%)
Thanks to my health coverage, and missing a chiropractor appointment due to the holidays, this has been the cheapest month of medical expenses for me since I started tracking my spending. But my shoulder really hurts.
So What?
The next month or so is going to be weird, and is going to include a few new and irregular expenses. Even though we're going to "do it ourselves" for as cheaply as possible, moving is still going to cost us. As is paying rent in two places at once. And the deposits to get hydro and gas set up. And whatever other expenses are included with getting settled. But hopefully, this move will mean that my spending on gas, food, and entertainment will all go down so that my TFSA can go up. I cannot wait!!!
Stayed tuned for a 2013 Money Recap to see what I did with my money this past year!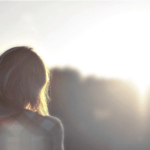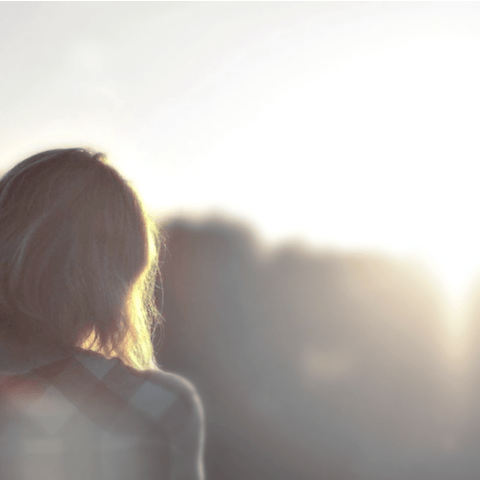 Amanda Kay, an Employment Specialist and founder of My Life, I Guess, strives to keep the "person" in personal finance by writing about money, mistakes, and more. She focuses on what it's like being in debt, living paycheck to paycheck, and surviving unemployment while also offering advice and support for others in similar situations - including a FREE library of career & job search resources.
This post was proofread by Grammarly. Try it - it's FREE!