This post contains affiliate links. Please read my disclosure for details.
Last Updated on December 22, 2020
Finding a job is challenging in itself. Finding a job when you have a criminal record or a felony is even more difficult. But it's not impossible. 
Some companies will, unfortunately, discriminate against anyone who has been incarcerated or convicted of a crime, even if there are legislatures in place to try to prevent that from happening. They will automatically reject all job applicants that have a criminal record, regardless if it was a misdemeanor or a felony charge. 
However, the good news is that more and more companies have changed their policies to be more inclusive, and this inclusivity extends to felons. There are thousands of companies that have signed the Fair Chance Pledge and are willing to give people with a felony conviction a second chance and an opportunity to break out of the criminal lifestyle cycle. 
What Jobs for Felons Are Available?
Before you start applying, it's important to know what felon friendly employment opportunities are available to you. Otherwise, you are just wasting your time applying for jobs you are ineligible for and will end up feeling more discouraged.
There are certain industries that won't hire felons at all due to the nature of the job or due to specific laws. These generally include jobs where you are handling sensitive information, working with vulnerable people, or are required to travel internationally, such as working in child care, health care, finance, law enforcement, and government.
Where you can potentially find a job as a felon depends on a few things.
What were you convicted of? It will be harder to find a job if you have been convicted of a serious offense or if you have numerous charges.
When were you convicted? Some companies will take into consideration the timing of your charges, such as how long ago the crime(s) took place, how old you were when it happened, and how long you have been out of prison.
Where do you live? Each state has its own laws regarding hiring a convicted felon, and some even have different definitions of what a felony is. Do a little research to see what applies to your situation.  
Focus on the Jobs That Hire Felons
If you are looking for a job with a felony record, focus on getting a job anywhere you can. You need to get your foot in the door somewhere, anywhere that is willing to give you a chance.
Once you are hired, show your employer that you are a reliable, hard-working employee. Start taking on more responsibilities and learn new job skills. This will help rebuild your resume, provide you with strong references, and will help you advance to better positions.
You might have to start with a lower-paying job, a part-time or temporary job, or a job that you are overqualified for.
And you might have to apply for jobs in other industries, too.
Unfortunately, your options are already limited. You can't afford to limit yourself even further.
That said, there are still plenty of opportunities to find meaningful work. Knowing what companies and types of jobs are felon friendly is the best place to start.
Local Companies
Although the companies mentioned in this article are all major chains, you might have better luck applying for jobs with local companies. Locally owned businesses don't have to follow policies that are set out by someone sitting in a head office somewhere. They have a lot more freedom to hire whomever they choose to hire. Small businesses are also less likely to run criminal background checks, which could be a big advantage for you.
Local companies may also be more willing to hire you if they already know you, or if you are referred by someone they know. So if you can get a personal reference or referral from someone, take advantage of it.
Restaurants & Fast Food Companies 
Restaurants and fast food companies are well-known for hiring felons. Starting off as a dishwasher might not be ideal, but if you show initiative and are willing to learn, the restaurant industry is a great place to learn and grow on the job. You can move up the ranks fairly quickly from a minimum wage fast-food worker to a well paid fine-dining chef.
Some restaurant and fast food companies that hire felons include:
Starbucks
McDonald's
Subway
Burger King
Dairy Queen
Carl's Jr.
Baskin Robbins
KFC
Domino's Pizza
Pizza Hut
Outback Steakhouse
Applebees
TGI Fridays
Chili's
IHOP
Olive Garden
Red Lobster
Grocery Stores & Retail Companies
Grocery stores and retail are also known for offering felony friendly jobs. Some behind the scenes jobs include stocking shelves, unloading inventory in the warehouse, cleaning, and maintenance. Depending on the nature of your charges, there are also storefront options available, such as cashier, working in the deli or cafe, bagging groceries, order picking, and customer service.
Some grocery store and retail chains that hire felons include:
Walmart
Target
Kohl's
Kmart
Sears
Costco
Trader Joe's
Publix
Whole Foods Market
Krogers
Safeway
Home Depot
Lowes
Best Buy
IKEA
Walgreens
Bed, Bath & Beyond
Under Armour
Dollar General
Dollar Tree
Petsmart
Party City
Tech Companies
Our world is digital and that means there are a lot of job opportunities in the tech industry. These can include entry-level jobs like data entry, sales, and customer service, or manual labor jobs like cable assembly, line installation, and repair. If you are technically skilled, there are also jobs in communications, tech support, software development, web design, and web maintenance.
Some tech companies that hire felons include:
Google
Facebook
Intel
Apple
Microsoft
Dell
Verizon
Sprint
AT&T
Motorola
Comcast
T-Mobile
IBM
Sony
Hewlett-Packard
Hospitality Companies
Hotels are always hiring people for their housekeeping and maintenance staff, and many of the bigger chains companies hire felons to fill these roles. It may not be your first choice, as it can be hard work for low pay, but it's a place to start. They also hire customer service jobs like shuttle bus drivers, baggage porters, and reservation agents.
Some hospitality companies that hire felons include:
Marriott Hotels – Delta Hotels, TownePlace Suites, and Sheraton
Wyndham Hotels – Ramada, Days Inn, Super 8, Howard Johnson, and Travelodge
Choice Hotels – EconoLodge, Comfort Hotels, and Quality Inn
Holiday Inn
Hyatt Hotels
Hilton Hotels
Best Western
The Military
The US Army, Navy, Marine Corps, Air Force, Coast Guard, and the Canadian Armed Forces have all hired people with criminal records.
Whether or not you qualify will partially depend on the number of convictions you have, what your convicted offenses were, as well as when the crime took place. You also can't currently be in jail, facing criminal charges, or on probation or parole.
But if you meet the mental and physical requirements and are granted a felony waiver (or record suspension in Canada), you can have a very rewarding career in the military.
The military offers a variety of roles that don't include going to combat, such as administration, food services, driving, maintenance, health care, and communications.
Driving & Trucking Companies
If you have a clean driving record, you could find a great job driving in the delivery or trucking industries.
There are plenty of places that need drivers between shuttle services, moving companies, food delivery, and shipping companies.
If you don't mind long-distance travel and being alone on the road for days or weeks at a time, many trucking companies offer on the job training and typically pay well. Certain companies will require that you already have driving experience, or that your convictions are at least 5 years old. This site does a good job of breaking down the hiring practices for different trucking companies. 
Some driving and trucking companies that hire felons include:
UPS
FedEx
Swift Transportation
J.B. Hunt
Walmart
CRST International
TransAm Trucking
Prime, Inc.
Allied Van Lines
Barr-Nunn Transportation
Knight Transportation
Gig Driving & Delivery Companies
If you have access to a reliable vehicle and a clean driving record, you might be considering applying for gig jobs instead. A gig job provides flexible hours, decent pay, independence, and some companies offer sign up bonuses.
Driving and delivery gig jobs companies include:
Ride-sharing and delivery jobs are tough gigs to get into as these companies do perform background checks, and their background check policies are pretty confusing, to be honest.
But if you live in a state that limits felony record access, you weren't charged with certain crimes, and you live in an in-demand area, you can find gig work with these companies. (People with a criminal record seem to have better luck with Uber, though.)
My suggestion is to apply if you're interested, be honest about your background, and see what happens. If you do get hired, keep job searching and applying elsewhere. These companies have also been known to disqualify drivers even after initially approving them, so it's best to be prepared in case that happens to you.

Mechanics & Automotive Companies
If you like cars but don't want to work as a driver, there are plenty of good jobs in the automotive industry. You could fix and service vehicles if you have the right skills and experience. Or you could be a lot attendant or a car washer with car rental companies or dealerships. If there's an automotive plant nearby, they require factory workers. Or you could work as an auto glass installer where you fix and replace windshields. And like most other companies, they also have a need for customer service agents, cleaners, maintenance workers, warehouse or stockroom staff, and administrative support.
Some automotive companies that hire felons include:
Enterprise
Budget
Avis
Hertz
Jiffy Lube
AutoZone
Good Year Tire
Bridgestone
Dunlop Tires
Firestone
Tesla
Ford
General Motors
Harley Davidson
U-Haul
American Airlines
British Airways
Manufacturing & Food Production Companies
Factories and manufacturing production plants exist all over North America, and they are always looking to hire. They cover a wide range of products from food production, industrial manufacturing, metal and mineral manufacturing, and consumer products manufacturing.
Working in a factory is hard work and the pay isn't always great, but it's steady work and offers opportunities to grow on the job.
Some manufacturing and production companies that hire felons include:
Unilever – Dove, Hellmann's, Lipton, Ben & Jerry's, and Klondike
Tyson Foods – JimmyDean, SaraLee, and Hillshire Farms
Keurig Dr Pepper – Van Houtte, Cinnabon, Sunkist, Snapple, and Motts
Aramark
Pepsi Co
Coca Cola
Campbell Soup
Del Monte Foods
Kraft
Perdue Farms
General Mills
General Electric
Boeing
Stanley Black and Decker
Praxair
Duracell
John Deere
Caterpillar
Labor, Construction & Skilled Trade Companies
A lot of companies in these industries are known to hire qualified felons, and some are even owned by ex-felons. Between electricians, plumbers, carpenters, welders, woodworkers, construction sites, roofers, HVAC, and general labor needs, there are plenty of different opportunities to get a job. Your charges may prevent you from working at the residential level, but there is a high demand for workers with commercial businesses.
Although skilled trades jobs usually require training, the training programs are short and might even be paid. Certain occupations in the trades, however, are regulated and will require certification. You may need to start in a lower-skill role, such as installation, digging, cleaning equipment or worksites, moving materials, or assisting licensed journeymen. But it's a great way to learn more about specific trades and gain the skills needed to move into better roles.
Some labor and skilled trade companies that hire felons include:
United States Steel
Labor Finders
Ace Hardware
J.B. Hunt
Caterpillar
ServiceMaster
WIS International
Lowe's
Home Depot
Local companies
Warehousing, Shipping & Receiving Companies
I'm going to assume that you have shopped at a big box store or ordered something online through Amazon before. Companies like this have a lot of inventory or merchandise coming in and out and therefore require staff to load and unload these boxes, arrange shipments, verify records and deliveries, as well as stock shelves. While it can be physically demanding, the work itself is fairly straight-forward.
Some warehousing and shipping and receiving companies that hire felons include:
Keurig Dr Pepper – Sunny D, Evian, Vernors, and Krispy Kream
Amazon Warehouse
Publix
PAC Worldwide
Preferred Freezer Services
Restaurant Depot
DAP Products
Alpine Food Distributing, Inc
Walmart
Target
Whole Foods
Sam's Club
Oil, Gas & Energy Companies
If you are physically fit, don't mind hard work or getting dirty, and live in the right area or are willing to move or travel, you might consider a job in this industry. They often have a hard time finding workers, especially for offshore jobs, which makes them more open to hiring felons. Some even offer apprenticeships as a way to attract and keep employees.
There are a variety of job opportunities including oil rig operators, derrick operators, rotary drill operators, petroleum engineers, technicians, administration, tech support,
Some oil and gas companies that hire felons include:
Chevron
Exxon Mobile
BP
Shell Oil
Exelon
Koch Industries
Gibson Energy
Duke Energy
Community Service Companies
A former felon can find it very rewarding to be able to give back to their community, which is why many former inmates end up working or volunteering with community service agencies.
As a counselor or speaker, sharing your unique experiences with others that are at-risk can help them avoid making the wrong choices. If you've had your own issues with substance abuse, you can identify with people that are looking for support better than those who have not personally faced those challenges.
There are also opportunities to work in administration, sales, shelter support, cleaning, maintenance, warehousing, and cooking.
Some community service companies that hire felons include:
Goodwill
Salvation Army
Volunteers of America
Local shelters and charities
Local addiction support companies
Start Your Own Company
Do you have skills that you can use to start your own business? If so, self-employment could be a great option for you. Your criminal record likely won't be a hurdle, as your customers aren't going to run a criminal background check on you.
There are plenty of different services you can offer as an entrepreneur both online and offline, including landscaping, tech support, personal training, or any of these other 300+ small business ideas.
There are a lot of different options, depending on what you are good at and what level of risk and investment you can make. Some businesses have little to no start-up costs so you can start right away, while others will cost a lot and take a while to set up, or require specialized training, licenses or certificates. If there is something that interests you, look into what starting your own business would entail.
Get Help with Your Job Search
Now that you have a better idea of where you could find jobs, get help applying for them!
Job searching is not something you should do without support. This is particularly true for anyone that has barriers like having a criminal record.
If you have spent the last couple of years in prison, how are you going to explain that gap? Or what if you've never had a legitimate job before? What do you put on your resume? Or in a cover letter?
Should you disclose your incarceration right away, or should you wait and see if your felony convictions come up? What do you say in a job interview?
Maybe you need a bit more training or a refresher course before returning to the workforce, but don't know how to get it.
There are free government services available to help with your reintegration into your community.
I work for one of these places myself, at an Employment Center.
Please, don't be embarrassed to ask for help. We regularly help people with records find work and have strategies to help minimize the impact it has on your future.
Most communities have free employment service agencies where you can get help writing your resume, find referrals to free or low-cost training and other supports (like housing and clothing assistance), and the staff will know what specific companies hire felons in your area.
Don't forget – you are still competing with other qualified applicants for the jobs you apply to. Companies are going to hire the best candidate, so you need to do whatever it takes to stand out.
Before I started working at an employment center, I worked in the criminal justice system directly with people convicted of all sorts of crimes from petty theft to murder. I now see many of these same faces trying to get their lives back on track, and trust me, we want to see you succeed.
With the right approach and the right attitude, it is possible to get a good job regardless of your past.
---
Image by David Mark from Pixabay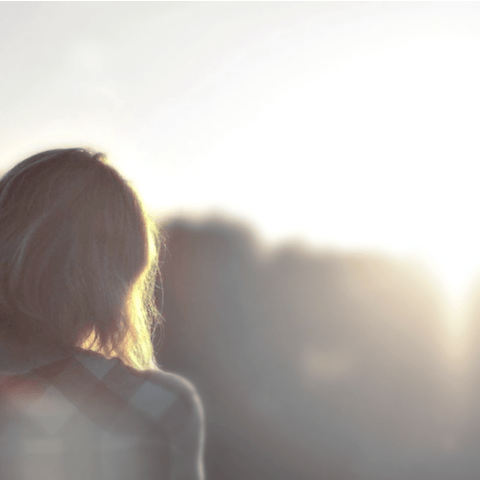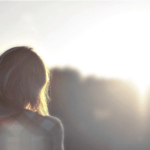 Amanda Kay, an Employment Specialist and founder of My Life, I Guess, strives to keep the "person" in personal finance by writing about money, mistakes, and making a living. She focuses on what it's like being in debt, living paycheck to paycheck, and surviving unemployment while also offering advice and support for others in similar situations - including a FREE library of career & job search resources.
This post was proofread by Grammarly. Try it - it's FREE!