Is there a television series you fell in love with but nobody discusses, and you are unsure why? While enjoying my daily scroll, I encountered this question. Here are the top-voted TV shows.
1. Dirk Gently's Holistic Detective Agency (2016- 2017)
One explained, "Dirk Gently's Holistic Detective Agency: For me, this show did a better job capturing Douglas Adams' absurd storytelling style on film than any hitchhikers guide project has."
"I was bummed it got canceled. Season two had weird magic I hadn't seen on T.V. before. But the creator fell into serious legal trouble, killing chances for another season," another agreed. 
2. Future Man (2017- 2020)
"Future Man: A great sci-fi comedy, this show does a great job deriving laughs from both the characters and the story in a way that doesn't feel forced. It reinvents itself twice, once for season two and once for season three. The show becomes less funny but remains eminently watchable until the end," one stated.
"Future Man was so enjoyable and hilarious, and absurd. In season two or three, they're in that apocalyptic town, and in the background, there's a guy strung up by his arms with a sign around his neck that reads, 'Weird leaner.' Genius comedy to me" confessed a second user.
Popular Reading: 7 Simple Ways to Be More Charitable
3. Dead Like Me (2003- 2004)
"One of my favorite all-time is Dead Like Me, which was moderately successful at the time but never got the traction it deserved and mostly disappeared for a while. So it's nice to see it having a renewed interest now," one shared.
"I adore Dead Like Me, and it's got that solid cult following but never really took off mainstream," a second added. "But I agree, people are rediscovering it! I recommend it whenever I can. It's such a gem."
4. Happy Endings (2011- 2020)
"Happy Endings. The best comedy ensemble I've ever seen. Elisha Cuthbert is much more talented (especially as a comedic actress) than anyone gives her credit for," suggested one. "If anyone is halfway into this show and doesn't get what the fuss is about, it kicks into high gear third and final season."
5. Patriot (2015- 2018)
"Personally, Amazon did him dirty. You could NOT escape the constant stream of commercials about shows like Jack Ryan, to the point that I feel nauseous."
"But not a single mention of Patriot. Maybe if they gave Patriot 1/8th the marketing budget they gave Jack Ryan, the show would still be on the air, and maybe I would hate Jack Ryan that much less," another admitted.
6. The Magicians (2015- 2020)
"I have been in the middle of a binge rewatch, and it kills me that I have no one to talk to about it. The show perfectly combines camp, humor, drama, and fantasy," said one.
"The acting is off the charts for a Syfy show. It's self-aware and has a ton of nerdy references that I love. For example, Elliot and Margaux have a whole conversation in code by using Buffy references."
7. The Muppets (2015)
Someone expressed, "The Muppets (2015) was some of the best Muppet content ever. It was just as funny, whacky, and surreal as any of the best Muppet movies."
"It also served as a great nod to the mockumentary workplace comedy, and adding the Muppets was a great twist to what was, at that point, a genre in decline. A shame it only got one season."
8. Fringe (2008- 2013)
"Fringe. I can't say underrated but unfairly forgotten," another replied. "It was highly reviewed by those who watched it and didn't suffer an early cancellation."
"Still, today, it's been nearly erased from public consciousness. The CGI in the first season is sometimes bad, but it's improved dramatically by season two. The storytelling should hopefully get you through that."
Popular Reading: 30 Places to Learn New Job Skills for FREE!
9. Paper Girls (2022)
"I was bloody annoyed at Paper Girls being canceled. It seemed like a good enough show – I only got to episode four before it was canceled, and we decided to stop," confessed one.
"It wasn't bad and fantastic but compared to a lot of stuff, it deserved better. So many people compared it to Stranger Things, which it wasn't. It was its own thing."
10. Agents of S.H.I.E.L.D. (2013- 2020)
"Agents of S.H.I.E.L.D. Once it gets its footing, it hits all the right notes. Season four is vastly superior to most Marvel Cinematic Universe content now, and I love Phase Four," another admitted.
"Yep – a lot of people do not make it very far into season one, but once you hit the crossover with Winter Soldier and THAT plot twist, which is one of the biggest WHOA moments I've seen on television, it just gets pretty darn good," a final user confessed.
We hope you enjoyed this Reddit discussion about T.V. shows that were unjustly neglected. Is your favorite show on the list? This article is inspired by the internet and does not necessarily reflect the views or opinions of My Life, I Guess.
More From My Life, I Guess: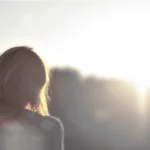 Amanda Kay, an Employment Specialist and founder of My Life, I Guess, strives to keep the "person" in personal finance by writing about money, mistakes, and making a living. She focuses on what it's like being in debt, living paycheck to paycheck, and surviving unemployment while also offering advice and support for others in similar situations - including a FREE library of career & job search resources.