Do you enjoy watching movies where you see the same events from multiple perspectives? Me too! After someone took to the internet asking for examples of films like this, these are the top-voted recommendations.
1. Vantage Point (2008)
This movie MUST be a part of this list. Different perspectives are the whole point of this film. Special Agents Thomas Barnes and Kent Taylor are assigned to protect the president.
Still, moments after his arrival, shots are fired, and he is down. In the chaos, they find a tourist who claims to have footage of the killer on his camcorder. One noted, "It's not what you would call a masterpiece, but a great watch, nevertheless."
2. Jackie Brown (1998)
One suggested, "Quentin Tarantino is an incredible director. While Jackie Brown may not be THE masterpiece (he has made many), it is one of his best movies."
Jackie is a flight attendant caught smuggling gun money, and detectives Agent Ray and Agent Mark want her to help them bust her arms dealer boss.
Now she has to decide whether to go to jail or die at the hands of her boss. She chooses to double-cross both and make off with the smuggled money. Jackie takes the help of a man who loves her.
3. Gone Girl (2014)
Directed by who many call "the modern master of psychological thrillers"(Se7en, Fight Club, etc.), David Fincher, this movie shows a man (Ben Affleck) whose wife mysteriously disappears on the day of their fifth marriage anniversary. Gone Girl is viewed from the husband's and wife's versions.
4. Knives Out (2019)
With 97% on Rotten Tomatoes, this movie is a delightful mystery/comedy.
When a rich and famous novelist dies, everyone in his dysfunctional family is a suspect. Detective Benoit Blanc must sift through a web of lies after listening to everyone's stories and alibis.
5. Bullet Train (2022)
An assassin, determined to do his job well after many botched-up gigs, is put on the world's fastest train with lethal adversaries from around the globe.
They all have connected yet conflicting objectives. Our assassin must go through all perspectives in this non-stop thriller filmed in Japan.
6. Lola Rennt (Run Lola Run) (2001)
This German movie shows three possible scenarios when Lola has 20 minutes to bring her boyfriend 100,000 DM (D-Mark, the currency of West Germany from 1948 to 1990) or he robs a store.
Watching the original German version with English subtitles is highly recommended because the dubbed one has "god-awful voice actors," according to Redditors.
7. Hero (2002)
In Hero, the king honors an unnamed fighter (Nameless) in China for defeating three of his most dangerous enemies. As Nameless recounts how he did it, the king questions him and asks for explanations. The king also interjects his views on the perhaps suspect version of events.
8. 11:14 (2003)
This movie shows a series of storylines that run independently before coming together at 11:14 pm.
First, two characters are arrested by the police, who escort them in their police car that responds to a car accident. This accident involves another character. In the end, all characters find their lives touched by misfortune.
9. Courage Under Fire (1996)
In the 1991 Gulf War, a Lieutenant Colonel (Denzel Washington) accidentally causes a fire that is hushed up by his superiors. He is saddened by that incident but goes on with his life.
After the war, he is recruited to see if a female chopper commander (Meg Ryan) is worthy of the Medal of Honor. However, as the Lieutenant Colonel interviews the members of Walden's crew, he finds many inconsistencies.
Popular Reading: The 25 In-Demand Skills to List on Your Resume in 2023
10. Crash (2005)
Crash interweaves several stories in Los Angeles in the aftermath of 9/11. The writer-director, Paul Haggis, shows a district attorney, his casually prejudiced wife, two police detectives dating each other, a victimized Middle Eastern store owner, a wealthy African-American couple, and a racist cop as the main characters.
We hope you enjoyed these Reddit recommendations for movies viewed from multiple perspectives. This article is inspired by the internet and does not necessarily reflect the views or opinions of My Life, I Guess.
More From My Life, I Guess: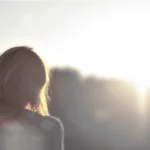 Amanda Kay, an Employment Specialist and founder of My Life, I Guess, strives to keep the "person" in personal finance by writing about money, mistakes, and making a living. She focuses on what it's like being in debt, living paycheck to paycheck, and surviving unemployment while also offering advice and support for others in similar situations - including a FREE library of career & job search resources.