This post may contain affiliate links, meaning I may earn a small commission if you make a purchase using my links, at no extra cost to you. I truly appreciate your support! Please read my
disclosure policy
for more.
Last Updated on
Last week, I was creeping myself on Facebook while trying to decide if I should get bangs again or not (I ultimately decide not), and in the process, I came across this photo I took with the following caption:
The photo was from Sunday, September 30th, 2012. I remember this day vividly. After hibernating all summer due to month-long migraines, my chiropractor worked his magic and I was starting to feel like myself again. Unfortunately, I was also back to working 6 days a week at my old job. Sundays were the one day a week I had off, and were often the only time I spent time with C (the now ex-boyf).
And that's when I realized that this was exactly a YEAR ago today! I would have bet my life savings (which admittedly isn't that much) that this had happened only a few months ago at the most. And it hit me… I've "lost" the last year of my life.
Back early in our relationship, C changed his profile picture to the (now water-marked) image to the right. My first reaction? "
I want to do that.
" Something about this particular climb or this particular rock stirred something inside of me. It scared the crap out of me, but in the best possible way. I wanted to go see it.
I wanted to eventually climb it.
That Sunday, I finally got to see the rock for myself. I've never been rock-climbing but have always wanted to try; however, I knew my body was nowhere near ready for it. Instead, I decided to join C and his friend J that afternoon for the drive, the hike in, and to watch and learn. It was a beautiful day and the last thing I wanted to do was sit alone in my apartment.
By the time we actually got there, however, there wasn't enough daylight left for them to climb. So, we just kinda hung out, looking out over the valley, taking it all in (and taking pictures).
It was incredible.
I've seen C's face light up before, but this was the first time that I understood why he was so in love with rock climbing. Something about this rock and this place made me finally "get it". Sitting there that day, I decided that I needed to take my life back.
Obviously, that didn't happen…
First, I needed to quit my PT bar job even though I loved it. I just couldn't "live to work" anymore, and sacrifice all the things I wanted to do. But I had no idea what state my finances were actually in (which, incidentally led me to this wonderful Personal Finance/Lifestyle blogging world). Once I began crunching the numbers and tracking my spending, I realized I was much worse off than I had thought and that quitting my part time job wasn't feasible. So instead of quitting, I took on way too many extra shifts, quit the gym, gained 10 pounds, never volunteered with kids like I had arranged, never saw my boyfriend, never made friends outside of work, and never reclaimed my life. I just went to work. 6 days a week. And eventually became burnt-out and broke-down from it.
A few days ago, I went to C's place to talk to him. (Yes, I know that all the break up advice out there says that's a bad idea to see each other, but honestly, it's an immense help for me and hopefully it's helpful for him.) Anyways, at one point in the conversation I told him that I'm worried that I was using working all the time as an excuse. I'm worried that even though I now have the time and the financial stability, I'm still not going to do anything more with my life. That a year from today I'll be posting about how I "lost 2 years of my life".
I'm trying not to jump into too many things too soon as I'm still recuperating from everything, but I've already caught myself making excuses. Excuses for things that I want to do, not things that I'm being forced to do. How do I break this habit so that I'm not still here next year?
This year has been incredibly hard for me, but I am grateful it happened. I've learned so much about myself, including the fact that I am stronger than I give myself credit for. I've made some wonderful blogging/Twitter friends over this passed year (I cannot thank you guys enough!). I actually know where my money is going, where it should be going, and even paid off a little of my student loan debt. I am finally in a new job that feels like the right fit. And although his role has changed, C is still in my life.
I do wish I had done things differently and probably sooner. I wish I didn't have to hit "rock bottom" and lose so much in the process. But I think and desperately hope, I'm where I need to be.
"Where did the time go? Hell if I know." ~ Sick Puppies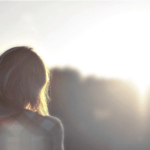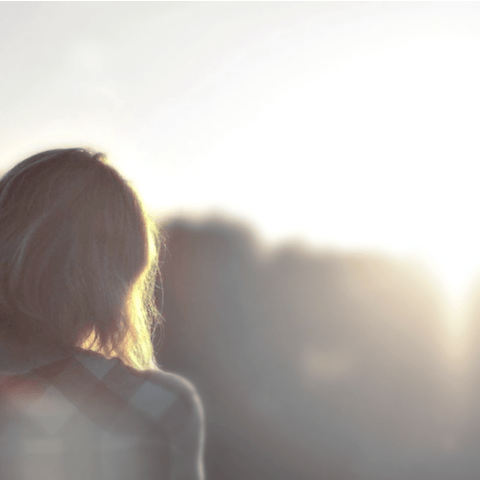 Amanda Kay, an Employment Service Specialist and founder of My Life, I Guess, strives to keep the "person" in personal finance by writing about money, mistakes, and more. She focuses on what it's like being in debt, living paycheck to paycheck, and surviving unemployment while also offering advice and support for others in similar situations - including a FREE library of career & job search resources.
This post was proofread by Grammarly. Try it - it's FREE!