I did a pretty bad job of tracking my spending this month because my bank is stupid.
See, my direct deposit and all my automatic monthly payments (car loan, insurance, etc.) are all through this one account – but they also charge ridiculous fees (like $1 per transaction). So I have a second, no-fee account which I have been using for all my day-to-day purchases. This was easy to manage with my last job because they still used paper cheques (I would simply deposit my money into whichever account I needed to). But now that all my income is going into the one account, it's become a huge hassle – and transferring money from one account to another takes WEEKS. So, I've been using a lot more cash. And doing a crappy job of tracking it. I'm still trying to find a better solution to this…
Income vs. Expenses
Look at that all that green! It's been month since I've been able to put any money into my savings account, so I took full advantage this month. (I know it looks like I overspent, but some of that has been carried over from last month.) I of course took to Twitter to brag – and than put even more money into my TFSA!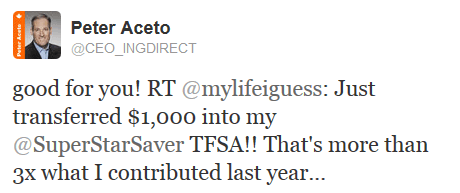 I'm also so happy to see that gap between income and expenses working in my favour – even though have not made or even attempted to follow any sort of budget since starting the new job almost 2 months ago.
Breakdown of Expenses
I think I've pieced this together as best as I can…
Rent & Utilities (38%)
My rent includes basic utilities; the extra is for my Internet and cell phone.
Car Loan, Insurance & Gas (25%)
My gas consumption has more than doubled since I now commute to work and have a social life again.
Entertainment (13%)
Dating is expensive 🙂
I also bought some books that I've been wanting for a while.
Fast Food (11%)
The whole lunch situation with my new job isn't ideal. It's too far to go home for lunch, but there isn't a staff fridge available either. I find myself eating in the over-priced and unhealthy cafeteria almost every day. I have switched to only drinking water, but I could still get this better under control.
Groceries (7%)
I have no idea how this is 7% of my spending when I never cook at home and have nothing in my fridge.
Medical (5%)
My health benefits kicked in mid-month, so I'm now only paying a $6 co-pay for each visit to the chiropractor (instead of the full $35). But I did catch a cold and spent a good amount on over the counter drugs.
Clothing (1%)
I bought a new cardigan from Target.
Fees (<1%)
These are those bank fees I mentioned. Not much, but still something I hate paying for.
Misc. (<1%)
A few bucks that I spent that didn't fit the other categories.
So What?
In the 13 months that I've been tracking my spending, this month was in the bottom three (meaning I spent the third least amount of money) but was second highest for income. So really, I'm doing a lot better than I was a year ago. But I am spending my money on the wrong things. I don't understand how someone who doesn't even really like food (a.k.a. me) can spend so much money on it!
Honestly though, most days I just don't care anymore. I'm tired of worrying about money. I'm tired of missing out on things because of money. I'm tired of feeling guilty for spending money. I know it's flawed and dangerous thinking, but I feel like I "deserve" a break. (I think this is what other PF bloggers refer to as "debt fatigue"? Or maybe it's just stupidity.)
In order to keep myself at least someone accountable while I'm dealing with this "lack of interest" I'm going to try to follow one – and only one goal: my total amount of spending for November can not be higher than it was for October*.
*But… there are a few exceptions because November is going to be a weird month financially speaking. I desperately need a new laptop and have every intention on buying one soon, I will have to book and pay for my flight home for Xmas a.s.a.p. as well, and if I want the discounted rate with my chiropractor, I'll have to pay for 12 sessions upfront and then be reimbursed one at a time over the next 6 months. These are the only things I'm allowed to "cheat" with this month, because they are highly irregular expenses. (At least that's what I'm telling myself to make it okay.)
Here's hoping I can stay on track this month!
Any advice on how to pull through when you're heart just isn't in it?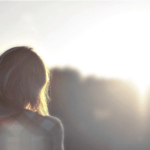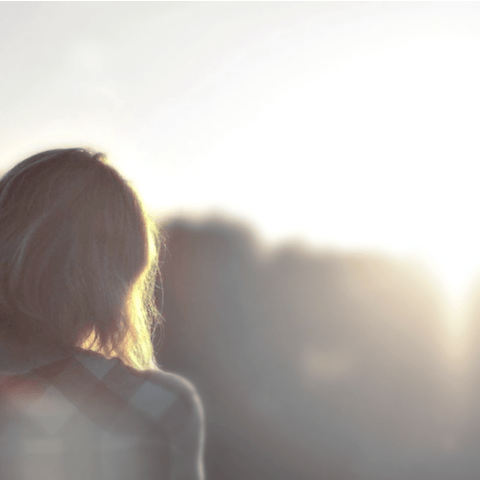 Amanda Kay, an Employment Specialist and founder of My Life, I Guess, strives to keep the "person" in personal finance by writing about money, mistakes, and making a living. She focuses on what it's like being in debt, living paycheck to paycheck, and surviving unemployment while also offering advice and support for others in similar situations - including a FREE library of career & job search resources.
This post was proofread by Grammarly. Try it - it's FREE!