This post may contain affiliate links, meaning I may earn a small commission if you make a purchase using my links, at no extra cost to you. I truly appreciate your support! Please read my
disclosure policy
for more.
Last Updated on
Usually I give up on things after about 2 weeks, so I'm really proud of myself for keeping up with this (and more so, for doing a decent job managing the spending). And you want to know a secret? It's not really that hard. I feel silly for not doing this sooner.
I did run into a bit of trouble because I'm currently living dangerously close to a paycheck-to-paycheck situation, and have to make sure I deposit my paychecks into the right account, until I can accumulate more of a buffer. (PC Financial, I love your free banking, but this 5 business day wait to clear a paycheck just might kill me.) I spent hours trying to figure out when the automatic payments were coming off, making sure there was enough money in that account, and that it would clear on time, etc. But now that my pretty excel sheet is made, all I have to do is follow it. (Or move everything into one account.)
Anywho, here's how things went down this month:
THE GOOD
Spending. I cut my spending by over $900 in November, compared to October.
Income. November is a 3 pay-check month for me, but even without this extra check, I made more money then I spent this month – probably because I was paid for 76 hours from my second job. (Don't ask me why I thought I'd only work 30 hours this month… I clearly can't do math.)
Tracking. I tracked Every. Penny. Even the dime I found on the ground.
No Spend Days. I achieved my goal, and had 10 No Spend Days this month. I know some people think this is a gimmicky way to save money (because you usually end up buying whatever the next day anyways), but it worked really well for deterring those trips to the drive-thru for me.
Health. As predicted, my medical expenses went down by nearly $300. (Too bad the chiropractor's fees are going up in the New Year.)
Travel. My travel expenses are ZERO!
Fees. No stupid bank fees for using my debit card too much.
Food. Overall, I spent about $70 less this month on food; about $50* more on groceries, but over $100 less on fast food (and only went 64¢ over my budget of $100). I discovered that cooking isn't so bad, it's the dishes that I hate. (*This may not be entirely accurate, as many grocery trips included cough medicine and household items that I didn't separate – I'll try to be more accurate going forward.)
No Cash. Although not intentional, having an empty wallet stopped me from many impulse purchases, and drive-thru runs. I'm going to incorporate this into my future goals and budgets.
Prizes. I won $200 from a local radio station! But the catch is it can only be spent in certain places – one of which is a car wash. (Who gets there car washed in November in Ontario?) I was hoping to use this money to do some of my Christmas shopping, but I may end up buying something for me instead.
THE BAD
Savings. Because my finances were not quite where I thought they were, I did not contribute my second job's income into my TFSA as planned. In fact, I didn't contribute ANYTHING to my savings, again… I know this is bad, but I promise, I have a plan, and will deposit as much as I can by the end of the year.
Health. Once again, working 60+ hours a week has lead me to getting sick (or is keeping me sick?). I was able to give away one of my part-time shifts, but have had to suck it up and go to work the rest of the time, as I don't get sick days.
THE IN-BETWEEN
Fitness. I only made it to the gym 6 times (or $7.50 per visit), but I worked my ass off each time. Quality over quantity, right? I really only "skipped" 2 days with no good reason, but missed 4 days because of the second job, and another 3 due to sickness.
Christmas. The sisters (and their men) and I came up with a budget-friendly gift-giving solution this year (which I won't write about in case it give something away?), but I still don't know what's on my own wish-list, and still have 1 or 2 people to shop for.
The Second Job. Although I was hoping that this would be my last month working two jobs, that's clearly not the case. But, we have finally hired a second bartender, so I'll "only" be working 5 shifts a week instead of 7.
DECEMBER GOALS
This is going to be a little bit harder because of Christmas and traveling and spending a week out of town with the family and all… But in addition to keeping most of last month's goals, I'm going to add a few.
Follow a tweaked version of the envelope/cash only system.
Actually deposit something (anything!) into my savings account.
Clean/organize my kitchen so that maybe, just maybe, cooking won't suck as much.
Re-purpose or get rid of all that crap that's accumulated in my storage closet this past year.
Update this blog, and link some of the great PF Bloggers out there.
Avoid the mall at all costs.
Go to the gym at least 8 times; remember – it's going to be NUTS in there come January…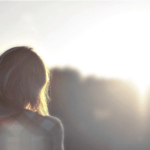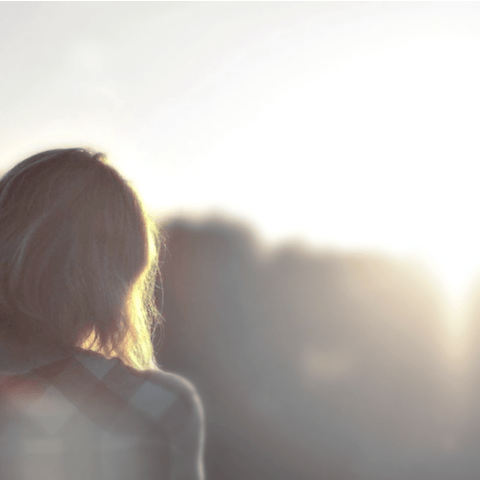 Amanda of My Life, I Guess strives to keep the "person" in personal finance by writing about money, mistakes, and more. She focuses on what it's like being in debt, living paycheck to paycheck, and surviving unemployment while also offering advice and support for others in similar situations - including a FREE library of career & job search resources.
This post was proofread by Grammarly. Try it - it's FREE!