It's been over a year since I was laid-off from my job at the college, and over 6 months since I begrudgingly accepted a part time minimum wage job.
So yeah, you could say that my career isn't exactly going as I had planned. Not at all.
Then, almost out of nowhere, an opportunity to get back on track appeared when a job working with the School of Music & Arts at the University was posted. I was thrilled! Sure being an Administrative Assistant isn't exactly my dream job, but this job fit perfectly with my background and education working in the Arts and in Post-Secondary Education, and would mean I could finally quit the daycare. (Oh, and actually being paid a living wage would be fantastic!)
I have been applying for pretty much any job that even remotely interests me and/or I qualify for. Most of these jobs have been for Administrative Assistants anyways, but because I have actually worked at a University's School of Music before and have a certificate in Arts Administration (yes, that's a thing), my application for this job was strong. I was confident that I would be hearing back from them, and I was right!
I got the call to come in for an interview – my first interview since the one that landed me the daycare job.
I spent the week reviewing common interview questions, learning more about the specifics of the department and the university, and daydreaming about how much better life would be if I were to get the job. I was super prepared, and super confident going in. I wanted the job, and I was going to go get it.
During these past months of unemployment and underemployment, I've also read pretty much every job searching tip there is, including this one, courtesy of Fortune.com:
"If possible, get your interviews scheduled first thing in the morning when people are
fresher and better able to make decisions to evaluate your candidacy."
So I scheduled my interview for 9:30am.
I anxiously left my house just after 9am, arrived on campus a few minutes later, and did one quick last-minute review in my car before entering the building at 9:15.
No one was there.
And I mean no one. No students, no faculty, no staff. Half the lights in the building weren't even on.
I double checked my notes to make sure I was in the right place and had the right time. I double checked the building map to make sure that I wasn't at room 101 "A" instead of room 101 "B" or something ridiculous like that. I called the contact number I was given, which went straight to voice-mail.
I sent a text to R, trying desperately not freak out. But I was totally freaking out.

I took a quick lap around the building to see if I could find someone – any one! – and finally found someone else wandering the halls. I quickly explained why I was there and asked him if I was in the right place. He confirmed that yes I was, but also told me that the power on campus had randomly been going in and out all morning, and wondered if that was a factor.
Sure enough, a few minutes later a maintenance man came by. He confirmed that they were having issues with the power, and he was sent to clear out and lock the building.
I explained to him why I was there and who I was supposed to be meeting with. He went out of his way to take me by the offices of anyone that might know what was happening, but we had no luck. No one was there.
(I guess I'm an exception to that "schedule your interview for the morning" thing?)
By this point, I should have been 15 minutes into my interview. Instead, I was sitting in my car crying, trying to regain enough composure to leave a polite voice-mail message to explain the situation and ask to reschedule.
I drove away in tears. I just wanted to go home and be as far away from that place as possible.
But I didn't make it far before my cell phone rang. Sure enough, it was the University calling. I fumbled to answer it, put it on speaker phone, and pull over. I was finally told that the interview had been moved to a different building.
I was a mess. I tried to blast cold air on my face to hide the puffiness, but it was very obvious that I had been crying. (Great first impression, right?)
Half an hour late, my interview finally began.
The 3 people interviewing me sort of made small talk and laughed about the power being out, but no one really explained to me what happened, or why it took so long to get a hold of me.
Not that it really mattered. My confidence was already shot.
I answered their questions as best I could, but I honestly don't remember half of what we talked about.
Again, not that it really mattered. I'm not going to be offered the job.
So much for getting my career back on track…
Have you ever been late for an interview? Was it a disaster or not really a big deal?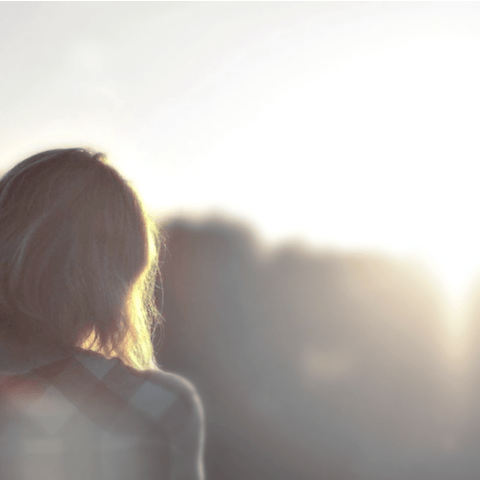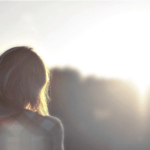 Amanda Kay, an Employment Specialist and founder of My Life, I Guess, strives to keep the "person" in personal finance by writing about money, mistakes, and making a living. She focuses on what it's like being in debt, living paycheck to paycheck, and surviving unemployment while also offering advice and support for others in similar situations - including a FREE library of career & job search resources.