This post may contain affiliate links, meaning I may earn a small commission if you make a purchase using my links, at no extra cost to you. I truly appreciate your support! Please read my
disclosure policy
for more.
Last Updated on
Last week, I did a quick recap of my life in 2013. In case you missed it – almost everything changed. New job, new relationship, soon-to-be new living arrangements, new life, and a new financial situation.
I'm excited to see where all these new things take me in 2014 – and hope they keep taking me in the right direction! – but as the saying goes, "You never know where you're going until you know where you've been." Since I've already recapped where my life has been, let's take a gander at where my money's been, shall we?
Income vs. Expenses
Income includes any and all money coming in – from working, tips from my former job, government credits, sickness benefits, gifts, prizes, and money I find on the ground.
Expenses include any and all money going out – but does not include money moved into my savings account.
* Note: May & November were 3-paycheck months
JANUARY – MAY
I was "living to work" between two jobs. It sucks to realize that I wasted so much of my life and was still barely getting ahead. I was paying for the necessities and that's about it. Very little of my spending (or my time) was spent on anything "fun".
JUNE – AUGUST
Not surprisingly, being off work all summer affected my finances in a negative way. I cut back on as much as I could, but as I mentioned, most of my expenses were already fixed. (It didn't help that my health benefits for the year were all used up by March, meaning I had to pay out of pocket.) I survived off the help of sickness benefits and by putting a sizable dent in my savings. I did "slip" a little in July and took a weekend road-trip to the states with friends, but I essentially spent my summer hibernating, alone, staring at a computer screen.
SEPTEMBER – DECEMBER
While I was grateful for the sickness benefits, I was happy to collect the last of it. I worked very briefly at a part time job in September before starting my new job at the college. The new job pays pretty well which is favourably increasing that gap between income and expenses – even with my lavish spending now that I have a life again. (Please note that the "overspending" in December is due to the rent deposit needed and should not be confused with said lavish spending.) I've also been responsible with this "extra money" and am replenishing my savings.
OVERALL
I'm happy to say that when all is said and done, my income was about $400 more than my expenses for the year. (Thanks to winning $500 in September!) $400 isn't much, but considering the hit my finances took over the summer, I'm glad that I ended up in the black. I hope that my income for 2014 will be even better.
Breakdown of Annual Expenses
HOUSING (37%)

Rent (85%) – My current rent includes hydro/water/gas, but we will be paying separately for utilities once we move. This figure also includes the rent deposit.
Utilities (13%) – This is for my cell phone and home internet (6.5% each). As a rental incentive, we will be getting free cable and internet for a year in the new place.
Tenants Insurance (2%)
CAR (23%)
Car Loan (57%) – I have just over a year left on this loan and will be car loan debt free (hopefully) by next spring!
Insurance (27%)
Gas (10%) – This jumped from $40/month to $100/month partially because of the commute to the new job but mostly because I'm not at work all the time.
Miscellaneous (6%) – This includes a parking pass, tire storage, license plate sticker fees, etc.
FOOD (15%)
Fast Food/Restaurants (63%)
Groceries (37%)
Food is (but hopefully won't always be?) my problem area. Working on campus has only made things worse between the cafeteria, Tim Hortons and vending machines. Living with a cook better change this! My goal for 2014 is to keep the overall food budget under $300 each month. (And maybe loose 10 lbs?)

LIFE (11%)
Alcohol (40%) – Life is made up of a lot of things. Apparently though, it's mostly made up of alcohol. Between January and September, this expense was about $30/month. Between October and December, it was over $300/month. Why? Because there was finally "life" in my work/life balance again.
Travel (16%) – No big trips for me this past year. Just a weekend road-trip in July and a flight home at Christmas.
Gifts (10%) – Predominantly for Christmas. (Which reminds me, I still haven't repaid my sister. Haha.)
Pets (8%) – Thankfully, my two little bugger kitties are happy and healthy.
Blog (7%) – When I decided to move to self-hosting, I bought a blog theme and paid for 3 years of hosting upfront. I am also counting my contributions towards two giveaways I participated in.
Entertainment (7%) – To break this down further: 46% of this is books, 21% was going to the movies, and 33% is for everything else – iTunes, hockey games, the Casino, etc.
House Stuff (6%) – I debated including this with "housing", but since it's non-essentials (decor, cleaning supplies, etc.) I thought it was more appropriate here.
Miscellaneous (4%) – All those other things: stamps, a new phone case, crap from the dollarstore, etc.
Fees (2%) – Those dreaded monthly bank and transaction fees…
PERSONAL (9%)
Medical (60%) – There was the $400 co-pay to get my wisdom teeth removed in February. Then the coverage for my chiropractor ran out in March, so I was paying for each weekly visit myself. In June, I decided to prepay for 12 sessions to take advantage of a discount and to ensure that I kept up with my treatment. (Thankfully, the new job came with health benefits and the chiropractor now costs me only $12 a month.) And in July I got new lenses for my glasses.
Clothing (22%) – I don't shop much, but I somehow have a ridiculous amount of clothes.
Personal expenses (18%) – Includes things like shampoo/conditioner, soap, make-up, and hair cuts. I'm pretty low maintenance.
STUDENT LOAN (5%)
Saying I'm "happy" to be paying back my student loans is a bit of a stretch… but I know it's not going anywhere, so I guess I am happy to be doing something about it. (Even if my monthly payments are going to be higher than my rent.)
As of today, I've paid off a whopping 6% of my loan. Only 94% to go! *sigh*
Annual Savings
I hated using my savings over the summer, but know I truly understand the need for an emergency fund. I don't know what would have happened if I didn't take that time off, so to me, it was worth every penny.
I've been trying my best to replenish and enhance my tax free savings account, but I wasn't anticipating moving into a new place or the initial expenses that come with it. But I do have a pension now! While I would prefer to use that money to pay off my student loan now, I know that future Amanda will really appreciate the sacrifice.
My very ambitious goal is to get my TFSA up to a total of $10,000 this year, but with that big question mark looming over my head once my contract ends in April, I'm not going to stress over it. Instead, I'm going to focus on contributing as much as I can to my savings and strive to not withdraw a cent.
So What?
To reiterate what I said in my last post – 2013 was ridiculous year in many ways, but wow – I somehow survived it all, and am a much much better (and happier) person because of it.
Bring it on, 2014!!!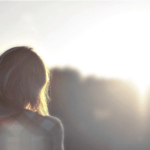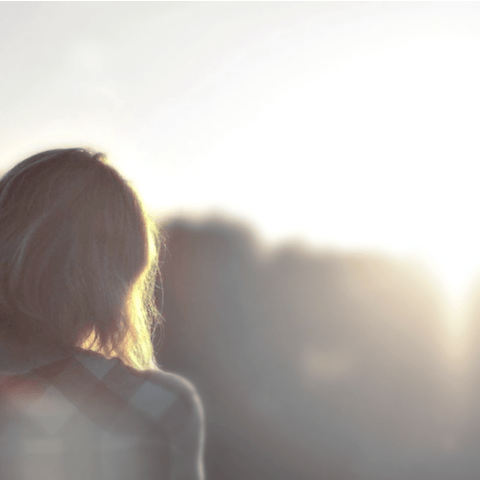 Amanda Kay, an Employment Service Specialist and founder of My Life, I Guess, strives to keep the "person" in personal finance by writing about money, mistakes, and more. She focuses on what it's like being in debt, living paycheck to paycheck, and surviving unemployment while also offering advice and support for others in similar situations - including a FREE library of career & job search resources.
This post was proofread by Grammarly. Try it - it's FREE!