All I have to say about this month is WHOOPS!
After 7 weeks with no income (except for some birthday money), last week I received a "windfall" of money. Although I've been off work for 8 weeks now, it took that long for my E.I. to be processed. Add that to the refund cheque I also received last week after my student loan provider screwed up, and an unexpected $350 in government credit, and I suddenly didn't feel quite so broke. There was finally money in my account, and the promise of more to come!
Turns out I was better off feeling off broke. My flawed logic told me to go ahead and "treat" myself after cutting back and "depriving" myself so much for nearly two months.
So when my sister came to town in mid-July, it was okay to go to go out to eat and to buy some beer because we went out for breakfast (not those pricey dinners) and drank in my backyard (and not at the bar). And when my friend came to town with her new fiancé, it was okay for me to go out for drinks and apps with them one night. We were celebrating after all, and I only see her a few times per year. So why not join them on a weekend road-trip to the Mall of America, too?
I basically failed this month. I know that you're to tell me that it's ok – that we all make mistakes, that I'll do better next month, and that I shouldn't be so hard on myself – because you are nice. And that's the main reason I'm posting this, because I'd much rather hide in shame and pretend this never happened.
Income vs. Expenses
Although July looks a lot better than June (since my income was about 60% higher), my expenses still outweigh my income. As you can see by the combined total, the income I've received in the last two months is only slightly higher than my expenses for June alone.
I knew taking time off work would mean I'd have to dip into my savings to make ends meet, but I'm not sticking to the frugal (yet doable) budget I set out for myself in the beginning. I'm already really close to spending the amount of savings I had allowed for myself and still have another month to go… and no idea what my work situation will be come September.
No spend August, here I come!
Breakdown of Expenses
So you may have missed me casually mention that I took an impromptu road trip to the U.S.A. last weekend. I wasn't planning it, and therefore did not budget for it. And while I think I did a decent job of not spending too much money considering this was the only vacation I'm going to get, it was still money that someone on E.I. and with an uncertain job future should not be spending.
The pie-chart includes all expenses for July, including the trip. But to make myself feel better about how I was doing before the little weekend getaway, I'm going to break those figures down a bit further below.
Rent & Utilities (35%)
My rent includes utilities; the extra expense listed is for my cell phone and Internet. I'm on the cheapest plans available for both.
Car & Gas (21%)
I've barely been driving anywhere, so I've only used about half a tank of gas this month. The other expenses are for my car loan and car insurance.
Dining Out (13%) – Would be 9% without my trip
This is always my problem area, but it's not usually this out of hand. 33% of this was spent on the weekend road-trip alone, and another 19% was spent going out to eat with friends/my sister. Had I not been social I would have done pretty well with it this month!
Medical (9%)
This is 3 trips to the chiropractor, new lenses for my glasses, and my co-pay to keep my benefits. Thankfully the benefits paid for the $100 eye exam. I'm still having a hard time adjusting to the new lenses and hope that I don't have to go back and get them changed.
Groceries (7%)
This month, thanks to a conversation with my sister who lives in Toronto, it became clear to me that I will never get this expense down to the $30/week that a lot of other PF Bloggers do. The cost of groceries where I live is simply much higher than in big cities.
Personal Care (3%) – Would be 1% without my trip
In addition to having to pay more for groceries, I'm unable to buy the MAC make-up that I use where I live. So I picked some up while in the U.S. It was a few bucks cheaper, even with the exchange rate.
Clothing (3%) – Would be 0% without my trip
Who goes to the Mall of America and doesn't buy clothes? If I had the money I would have bought a lot more because we don't have a lot of those store in Canada, but I was sure to only buy versatile and budget-friendly pieces.
Gifts (3%)
This is actually a carry-over from mother's day and father's day gifts that I owed my sister.
Miscellaneous (2%)
I really should rename this category to "house stuff" cause that's what it always is. Light bulbs, garbage bags, that kinda stuff.
Entertainment (2%) – Would be 1% without my trip
I should probably be moving my beer and bar expenses into this category instead of dining out, but there's usually some apps involved too. That's about all the entertainment in my life right about now, and I'm okay with that.
Pets (1%)
These guys are cheap to support, thankfully. This would have been closer to 0% if cat food wasn't on sale and I stocked up a little.
Travel (1%) – Would have been 0% without my trip
There were 4 of us in one vehicle, driving to the states. Gas is like, half price in Minneapolis! My friend's sister (who's vehicle it was) won a couple hundred bucks at the casino the night before we left, so she offered to pay for the gas. All I had to do was chip in for the hotel.
Fees (0.1%)
Tiny monthly bank fee. Gotta make sure I pay off my credit card from the trip to avoid fees next month.
Student Loan (0%)
Did you even notice that it's missing? Yah… so the good news is that while I'm off work I don't have to pay them back anything. But that's also bad news because it means that debt isn't going away.
Savings (0%)
Also missing from the chart. Actually, this should be a negative number because I took money out of my savings account… Boo.
So What?
I don't regret going on the trip, or spending money going out when my sister was in town. It's healthy for me to get out of my apartment, and I haven't been doing much of that lately. Although I spent money I probably shouldn't have, I didn't blow any of it on stupid things.
But, I still need to smarten up.
I'm going to try really hard this month to have more income than expenses. I'm going to try only spending money eating out if it's for social purposes (like when my other sister comes to visit). Meaning I will not be hitting the drive-thru to sit and eat alone in my apartment, but I can go out for beers and apps with friends.
Most importantly, though, I need to find a new job!
How'd your July go, money and life wise?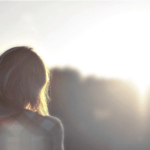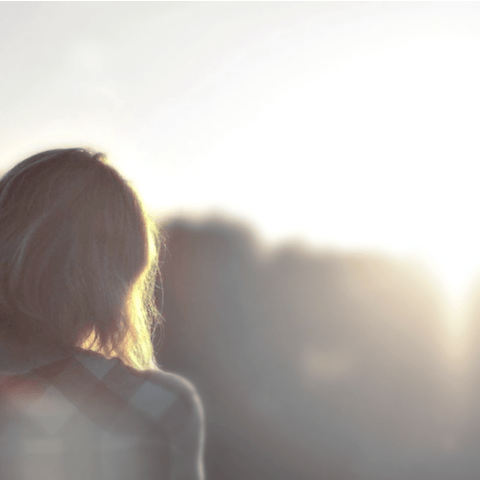 Amanda Kay, an Employment Specialist and founder of My Life, I Guess, strives to keep the "person" in personal finance by writing about money, mistakes, and making a living. She focuses on what it's like being in debt, living paycheck to paycheck, and surviving unemployment while also offering advice and support for others in similar situations - including a FREE library of career & job search resources.
This post was proofread by Grammarly. Try it - it's FREE!