This post contains sponsored or affilaite links. Please read my disclosure for details.
Last Updated on March 4, 2021
This post is brought to you by site supporters.
Co-living is a growing residential trend and not just among the millennial demographic. While the high cost of urban living is undoubtedly one of the driving factors of this trend, there are important social aspects as well.
A modern take on the boarding houses of old, co-living brings together unrelated residents in a combination of private and common spaces.
Amenities, such as cleaning services, group activities, and recreational spaces, along with being furnished, with Wi-Fi and utilities included, makes co-living an attractive option for many.
Co-Living Basics
Sometimes referred to as adult dorms, co-living is a residential option that combines private and common spaces. While some choose dorm-like shared bedrooms, the most typical is a private bedroom with a shared kitchen and common lounging and recreation areas. Some bedrooms have a private bathroom, and other co-living set-ups have shared bathrooms. These come furnished, often quite stylishly, making moving in and out much easier.
Rental and lease agreements tend to be flexible and short-term. Utilities and Wi-Fi are usually included. Cleaning services and the supply of basic goods, like bathroom tissue and dish soap, are typically provided, eliminating some of the classic roommate hassles. Naturally, amenities vary and can include exercise rooms, group activities, and planned outings.
Small Scale Intentional Communities
Many co-living sites are set up along the same philosophy as intentional communities, targeting people with similar interests and hobbies, such as wellness or yoga. That approach helps promote a social environment in which all residents are likely to get along well and enjoy each other's company. Part of the appeal of co-living is having a social group.
Many people choose this type of living when they're new to a particular city, often moving in connection with their employment, such as starting a new job or making a career change.
---
Related Article: I Hate Where I Live! What To Do When You Can't Move
---
Living Better More Affordably
Urban centers are notorious for high housing prices. In large cities, rent can consume well over 30 percent of income, often for a small, substandard unit. Co-living is a game-changer in this regard, offering the opportunity to actually live better for less, with more square footage of usable, enjoyable living space.
Running the numbers for the living area and amenities, many choose co-living because they couldn't afford a similar standard of living by themselves.
Diverse Appeal
Co-living has come to be associated with the millennial generation, typically single professionals in their 20s and 30s. However, this housing trend is steadily moving into a broad range of age groups, such as single-parent empty-nesters.
Digital nomads, young professionals, midlife adventurers, world travelers, and urban living aficionados have all begun to take advantage of the ease and convenience of co-living. Some co-living groups have homes on both coasts and make it easy for residents to transfer back and forth within their housing system.
Not For Everybody
Not everyone is going to find this way of life to be a good fit. Those who are less social or prefer their living spaces to be more private probably won't fare well with typical co-living. It's not a good choice for those who like to have full control of their living space, such as who is in and out and when. Sharing cooking and living space can involve interaction, a bit of consideration, and the occasional compromise.
Finding Co-Living Options
The modern, more upscale co-living model is typically centered around metropolitan regions. A trend many consider to have begun with the digital millennial generation, it should come as no surprise that searching online is the best way to find co-living options. You can search available housing for co-living in Jersey City, New York City, Los Angeles, San Francisco, Washington, D.C., and other cities using websites like Common.com. Options are often available at a variety of price points.
Choosing The Best Co-Living Fit for You
Take your time to find the best fit possible. While photos can give a lifestyle glimpse, there's nothing like an in-person visit when it comes to choosing a co-living residence. You'll want to meet the other people, get an idea about how the residence is run, and make sure the place lives up to its photos.
Make a shortlist of your top co-living options and compare amenities and group activities. Consider what is most important to you for an urban residence, such as proximity to work or entertainment options. With careful research, you increase your chances of finding just the right fit for you.
---
Photo by Daria Shevtsova from Pexels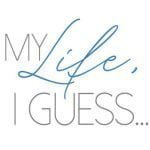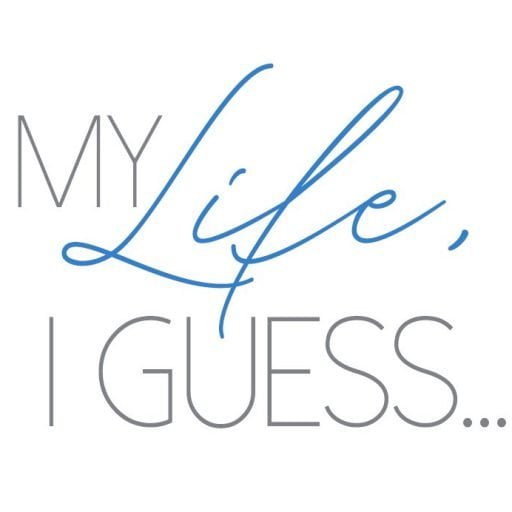 My Life, I Guess is a personal finance and career blog by Amanda Kay, an Employment Specialist and older millennial from Ontario, Canada that strives to keep the "person" in personal finance by writing about money, mistakes, and making a living. She focuses on what it's like being in debt, living paycheck to paycheck, and surviving unemployment while also offering advice and support for others in similar situations - including a FREE library of career & job search resources.
This post was proofread by Grammarly. Try it - it's FREE!