This post contains sponsored or affilaite links. Please read my disclosure for details.
Last Updated on January 5, 2021
Investing in your dream startup business involves making changes to your financial habits to encourage saving. Saving money is easier when you have a plan you can stick with to meet your goal.
Understanding the needs of your business and what you hope to accomplish when it gets off the ground are essential elements to help you focus on saving.
Whether you need ideas for ways to save or you want to combine your saving efforts with other avenues, there are a few things you can do to save money while investing in your business. Here are a few suggestions to consider.

Work From Home

Doing work from home jobs or telecommuting allows for saving money in various ways. You could work from home part-time with a second job doing online opportunities such as writing, research, creating websites, or doing anything of interest people are willing to pay for services. You'll save by reducing travel time and money spent on gas.
You can do things for your business without renting space or consider running your business from home to minimize business-related expenses.

Get Equipment Used or at a Low Rate

Consider any equipment necessary to run your business. You may not need to buy it new, but something gently used may be affordable for you to purchase now. Using online options such as auction sites may help you compare business equipment options before purchasing. Used equipment from trusted sources is a great option when you need to purchase more than one piece of equipment. You may find a sale or discount from online sellers when purchasing more than one item. If you want to buy something new, see if you can negotiate a lower rate.

Take Advantage of Free Software

Starting a business may require the use of software products for organizing data, creating spreadsheets, creating custom designs, or anything relevant to running your startup. There are free online tools for business startups that provide a lot of user-friendly information for planning and organizing your business. You may find software options geared toward specific industries helping you obtain essential knowledge beneficial to your business. As you learn more about software options for your business, set a budget for investing in quality software to expand your startup. Consider options with a 30-day free trial, and if you like it, make plans to purchase it later when your business is financially stable.

Buy in Bulk

Depending on what materials and supplies are needed to run your business, you may be interested in purchasing individual items in bulk. Some vendors may offer a discount. It will help save on expense costs later, and you can take advantage of items when they are on sale.

Use Online Savings Accounts or Accounts with Interest

If you are putting money off to the side to put toward your business, consider using accounts that pay interest. There are various types of online accounts to research. Saving small amounts on a weekly or monthly basis may help you gain extra funds for your business. The monies saved may help you expand your business in the future. Even if you're not able to put money aside right now, it is still a good idea to learn your options and prepare for business goals.

Negotiate Rates

Vendors may offer lower prices for goods, but you need good communication skills to make it happen. Work on making a deal on products or services used for your business. If you've been working with a vendor for a while, the established relationship may increase the chances of negotiating a fair rate. Be clear about how business will be conducted for each party. Communicate terms you would like as part of the agreement. Listen to what your vendor offers and be willing to discuss terms further or try again later if a deal isn't reached.

Invest in Yourself

While the startup may be your idea, and you need things such as goods and materials to provide services. You also need to consider working on your talents and developing your skills. Many would like to go to college to obtain a degree or certification to help them earn more money. But people may not want to go through the hassle of applying for grants or school loans. Plus, school can get expensive, and if you have loved ones to care for or other unexpected expenses, you may not have a budget. Fortunately, there are free online training courses for people starting a business you can research. Think about skills you want to build to sustain and grow your business such as leadership, negotiation, and organizational skills.

Additional Tips for Saving and Investing

Pay your bills on time each month or defer payments. Paying on time prevents late fees and increased interest rates. Deferred payments may allow you to purchase more goods for your business now so you can earn more profit. If working with more than one vendor, ask if they have discounts available, or ask about establishing credit, and make payments due when you turn a profit. Talk to people that started their business from scratch and get feedback. Use their advice to think about steps you need to take for your startup. Choose wisely when hiring employees. The more experience a person has, the more they are expected to be paid. Work with someone efficient in providing the support you need to minimize costs.

Now that you have a few ideas on what you can do to invest in your business, consider your next course of action. As you assess your options, think about which are best for your situation. As you learn how others got their startups going, you'll notice many went through a unique journey raising funds to meet their goals. As you learn more about saving and investing in your business, consider what your options will be long-term to keep your business funded. You may discover ways to save that will allow for further personal and business growth.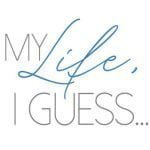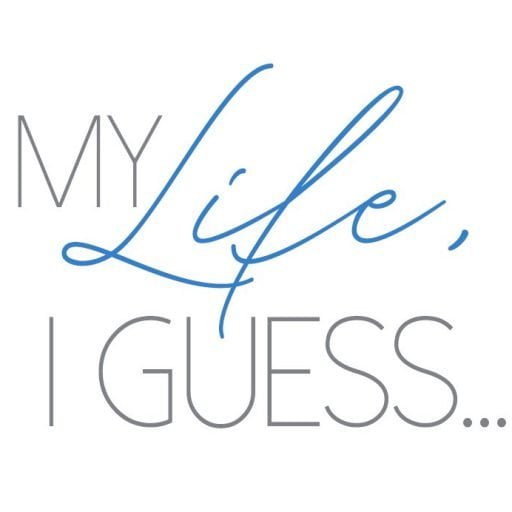 My Life, I Guess is a personal finance and career blog by Amanda Kay, an Employment Specialist and older millennial from Ontario, Canada that strives to keep the "person" in personal finance by writing about money, mistakes, and making a living. She focuses on what it's like being in debt, living paycheck to paycheck, and surviving unemployment while also offering advice and support for others in similar situations - including a FREE library of career & job search resources.
This post was proofread by Grammarly. Try it - it's FREE!