This month's recap is pretty depressing.  Despite having paid for my flight home at Christmas back in October, December has been the most expensive month since I started tracking (which I realize has only been 3 months), but also the month with the least income.  Unfortunately, this doesn't even show the whole picture as my sisters and I still have to settle up on on who owes who how much for our share of the parental gifts.  Anyways… here's the damage:
THE GOOD
Tracking. Tracking has almost become second nature to me. I was very tempted to cheat on a lot of things this month by allocating it differently, or by not tracking money that came in and almost immediately went out, but I didn't. This is as honest as it gets.
Christmas/Gifts. Although the exact dollar figure is still to be determined, I managed to stay within my budget, and still get gifts for everyone on my list that I think they liked.  This also includes a wedding gift for a co-worker who got married on New Years Eve!
Prizes/Miscellaneous. Ok, so, this one isn't actually good money wise, but it's fantastic for my sanity. I decided to "Treat Yo Self" and used the $200 I won from the radio towards a brand new set of cross country skis! I've been considering buying skis for a while, and finally took the plunge (with a lot of help from the boyf). I cannot wait to use them!
Rent. When I returned home after Christmas, there was a notice of rent increase in my mailbox – but it was addressed to my neighbor and mistakenly placed in my mailbox. So far, I have not received one. (*Knock on wood*)
Entertainment. I spent $2.96 upgrading my DrawSomething app. Living the high life, folks!
THE BAD
Food. So yah, my fridge died. In addition to throwing out $100? $200? worth of food, I ate a lot of fast-food and/or pre-made meals from the grocery store while waiting for the repairman to come (which was paid by the landlord).  I went over my fast food budget by 75%, and will have to replace many of the staple items that ended up in the trash. (On the bright side, having a "clean slate" is somewhat exciting!)
Spending. Remember how I cut my spending by over $900 between October and November? Well, I undid all of that in December.
Income. My income in December was the lowest of the last 3 months, even factoring in the $200 cash I received in gifts. This is because I "only" worked 40 hours at my PT job, opposed to the 76 hours I worked last month.
Savings. Despite it being a goal last month, I did not contribute anything to my savings (TFSA) before the end of the year. My only excuse is that I wasn't able to deposit my last pay-check of the month until the 31st (as I was out of town on pay-day), and it didn't clear in time.  (I do not have direct deposit, or the option to get it.)
Fitness. I made it the gym… once. And it was not a good workout. Sadly, I think it's time for me to cut this expense.
Fees. Stupid, stupid fees! I'm not sure how this slipped past me, but I ended up being charged $10 in interest on my credit card. While it's not a significant amount, I thought I was on top of making payments to keep a $0 balance. Guess not…
THE IN-BETWEEN
No Spend Days. I did okay with this, and had 9 no-spend days this month.  I will aim for at least 10 next month.
Medical. This went up a little, because in addition to my weekly chiropractor visits, I had to see an oral surgeon regarding removal of my wisdom teeth. (Only 80% of my dental is covered by my insurance.)  A small out-of-pocket expense now; much worse in February (Valentine's Day to be exact!) when it actually happens.
Travel. It's Christmastime and I live some 1500 km from my parents/sisters, so obviously there was some traveling to be had. I somewhat last minute decided to take the bus from my sister's to my mom's early; add that to the airport parking fee (which is still significantly cheaper then taking a cab!), and those are my travel expenses – thus far.  I still have to chip in for the rental car for the return drive.
Clothing. I did a little boxing day shopping, and ended up with 2 very budget-friendly dresses (one of which I wore out for the NYE wedding I attended). Both dresses can be dressed up, or dressed down, so I could potentially wear them to work with a sweater and leggings. This was the first time I spent money on clothes since I began tracking.
THE SUMMARY
So I didn't end the year on the best note, financially speaking, but I'm not going to let that deter me. I've got 12 months now to make sure this doesn't happen again.
JANUARY GOALS
Keep going!
Have at least 10 No-Spend Days
Pay off the credit card. Pay back the sisters. Pay myself.
Quit the gym.
BUT still exercise regularly (a.k.a. put those new skis to use!).
Plan my meals and trips to the grocery store. Replace items lost in the great fridge failure of 2012 with things I will actually use/consume.
Declutter. (A purposefully vague goal, as I imagine it will on-going.)
Update my progress with my "101" list.
Update my blogroll to include some of my favourite PF Bloggers (goal carried-over from last month)
Spend some serious time figuring out what I'm going to do with my life, more specifically, my career. (I'll be picking up a copy of What Color Is Your Parachute from the library, but welcome any other suggestions/resources!)
Start getting my resume/cover letter/LinkedIn profile/etc. updated and in order – just in case.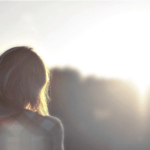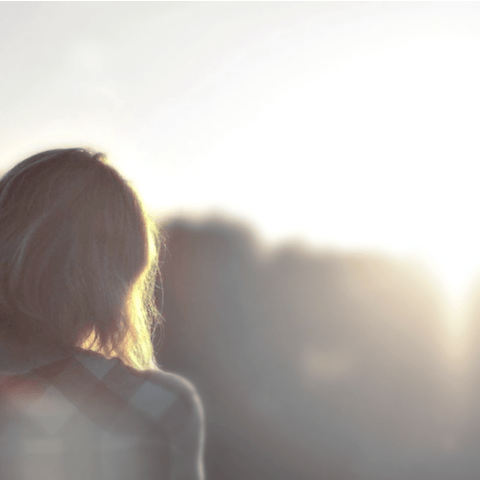 Amanda Kay, an Employment Specialist and founder of My Life, I Guess, strives to keep the "person" in personal finance by writing about money, mistakes, and making a living. She focuses on what it's like being in debt, living paycheck to paycheck, and surviving unemployment while also offering advice and support for others in similar situations - including a FREE library of career & job search resources.
This post was proofread by Grammarly. Try it - it's FREE!