I have been meaning to participate in Amanda of musicalpoem's A Day in the Life link-up since she launched it back in January, and I'm happy to say that I've finally done it! On Tuesday, October 28th, I documented my day, and now present to you A Day in the (Unemployed) Life of yours truly.
3:45am: Yes, you read that right. My day started roughly at 3:45am when R's alarm started to go off. He/we hit snooze a few times, but we were up, out of bed, and leaving the house by about 4:30am. Why? Because R's new job involves shift work that can start as early as 5am. And this week happens to be a 5am week. Yuck.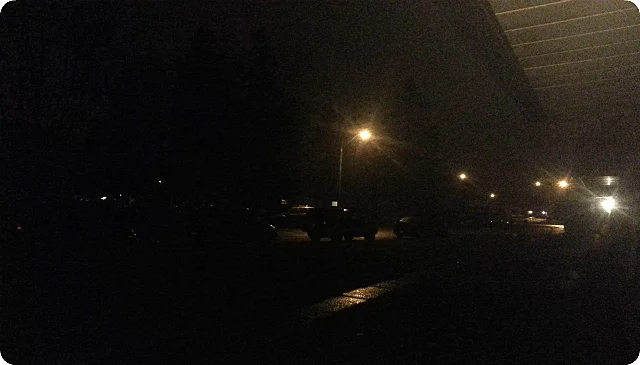 4:30am: There is no public transportation to R's new job because it's located out on the highway, so I get up and drive him. It's only about a 10-15 minute drive each way, but in the wee early hours of the morning, there's no traffic so the drive isn't bad at all (and we get much better gas mileage). Except that today it just so happened to be raining – which was pretty, but made it a little slower because it was harder to see.
5am: I get home and go right back to bed. But because I've had sleeping problems most of my adult life and always have a hard time falling asleep (no matter what time it is), I end up sort of accidentally playing on Twitter on my phone for about an hour before drifting back to sleep.
9:30am: I start to wake up at about 9:30 when my kitties decide to come cuddle with me (a.k.a. wake me up so I can feed them). It can be annoying, but it's still a much nicer way to wake up than an alarm in the middle of the night.
9:45am: Over my 6 months of unemployment, I've learned that sometimes I need to "trick" myself into being productive, and not waste the day in front of the tv. What works for me is to actually get ready – shower, do my hair and make-up, and put on real clothes (opposed to pajamas or sweat pants). So that's exactly what I do.
10:30am: First thing I do when I boot up my laptop is check out 7 different job boards (4 that are general but somehow list different things, 1 for the college, 1 for the university and 1 for the government). I check at least half of them again throughout the day, hoping it'll give me something good. But today is not that day…
To help give you all a better idea as to why I'm having such a hard time finding a new job, there were only 16 new jobs posted today, as follows:
5 retail jobs (3 of which are seasonal only)
3 truck driver jobs
2 unpaid internships
1 to work in the day care of a gym
1 for fast food
1 to clean hotel rooms
1 PSW/home health care
1 a mining position (that's actually located in remote Northern Ontario which is fly-in only)
1 temp agency (which didn't actually list what the job was)
There is only one posting that vaguely interests me, which is the day care one. I'm pretty sure this is actually a re-posted position because it caught my eye before, but I didn't apply because I don't qualify for it (I don't have my ECE certificate and my first aid is out of date). But, I'm assuming that if they are re-posting the job, it likely means they haven't found any one that is fully qualified and therefore they might consider my experience to be equivalent. It can't hurt to try, right? (Plus it'd mean a free gym membership!)
11am: I've already spent hours reworking and tailoring my resume for a job working with my local newspaper and have to write a cover letter to go with it. I hate writing cover letters, so I look online for tips to make mine better and edit things as I go.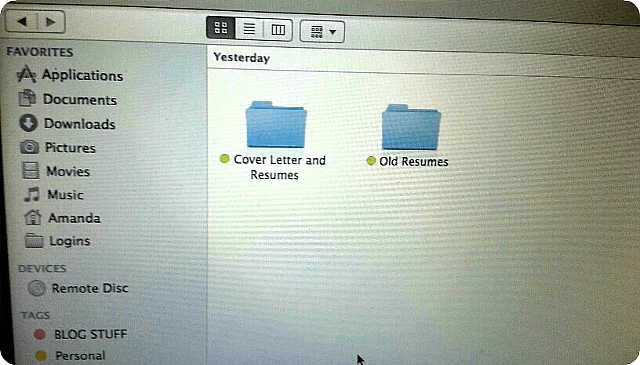 12:15pm: R's shift is just about done, so it's time to go pick him up. (Plus I've been staring at this same resume and cover letter for too long that I need to step away from it for a bit.) The drive is slow because it's still raining and visibility sucks.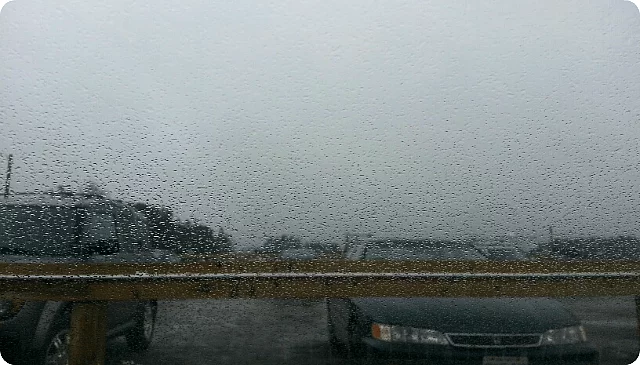 12:45pm: My gas tank is running low, so we stop to fill er' up on the way home. This is when I realize the last time I put gas in my car was also the last time R was on a set of 5am's – which just so happened to be the first week of October. Do you realize what that means? I've only put ONE tank of gas in my car all month?! I guess unemployment (ie: no daily commutes) has it's perks after all!
1pm: Lunch time! I enjoy some left over pizza and a Palm Bay while sitting on the couch with R. We recently got an older version of Apple TV, and he did something to it so that we get American Netflix and Hulu with it, too.
1:45pm: Because I've worked and re-worked my resume so many times for so many different industries over the last 6 months, I always re-read and re-edit my cover letter with "fresh eyes" at least one last time before submitting it. After sending off my application via email and crossing my fingers for good luck, I check a few job boards again to see if there's anything new (nope!). I then work on more resumes that are due in the next week, read some blogs, take some online surveys (which is soon to become my only source of income), and do some blogging of my own.
4pm: R and I start talking about what to have for dinner, and decide that a quick trip to the grocery store is needed. (Another benefit of living an unemployed life is that running errands is easy because most stores are fairly empty during the day.) We pick up a few things, and head back home. On the drive, we pass by my FAVOURITE pizza place in the entire world and see that it's FINALLY reopened after being closed for a least a year (for renovation)! This makes me so incredibly happy that I end up missing a turn and driving passed our house. (Seriously!)
4:45pm: While R cooks us dinner, I move to the couch and go back to hiding behind my computer screen. More resume-ing, blog reading, blog writing, and survey-ing in front of the tv. I successfully reach enough points with Opinion Outpost to redeem $10 via PayPal (which I find pays-out a lot faster than Swagbucks). [Yes, those are referral links.]
5:45pm: It's dinner time, and R spoils me by making us a giant chicken burger with chips & dill pickle dip on the side. He tried using some of the dip on the burger too, but unfortunately, it didn't quite work out. (It was still good, though!)
8pm: We are both exhausted from these 5am shifts (him more-so than me, obviously) and spend the rest of the evening watching more Hulu. We put out the garbage and recycling for pick-up in the morning, and then headed to bed early and prepare to do this all over again tomorrow. 🙂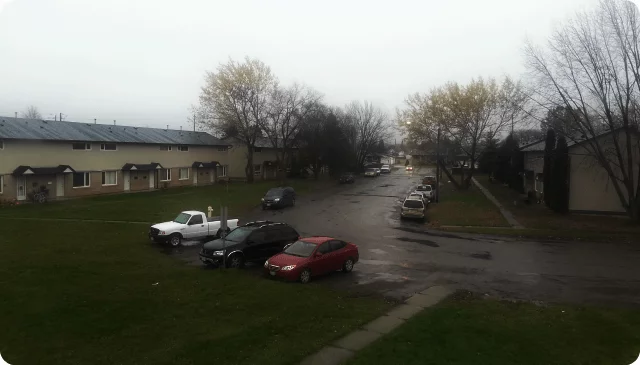 So now you know what a typical day in my (unemployed) life is like. Exciting, isn't it?
What's a day in your life like?

Thank you, fellow-Amanda for the inspiration for this post!
Amanda Kay, an Employment Specialist and founder of My Life, I Guess, strives to keep the "person" in personal finance by writing about money, mistakes, and making a living. She focuses on what it's like being in debt, living paycheck to paycheck, and surviving unemployment while also offering advice and support for others in similar situations - including a FREE library of career & job search resources.