Do you have a favorite decade for movies? I'll go first. The nineties are my jam. While there are a ton of doozies, too, I love the Disney animations from that decade, and the rom-coms are something else.
After someone took to Reddit to ask about the worst films of the 2020s, these are the top-voted movies.
1.  F9 (2021)
"Furious 9: I find it impressive how the Fast and Furious franchise manages to extend the plot of "one last job" to the impossible., This movie goes beyond all limits of absurdity," one suggested.
Another agreed, "Furious 9, I can watch the other films in the series, but this is up there with the ride at Universal just awful."
2. Enola Holmes (2020)
"Enola Holmes: ok, I know this is an unpopular opinion, but the plot is just ridiculous, the plot is full of historical inaccuracies, they mischaracterized Sherlock just to make Enola smarter, Millie Bobby Brown's acting here isn't funny, it's forced and annoying," confessed one.
"What kind of world am I living in if someone thinks that garbage fire of a movie was good? It may not be the WORST movie of the last few years, but it's undoubtedly somewhere down there."
3.  Red Notice (2021)
"Red Notice: I wonder how this movie had a much bigger budget than Uncharted and Dune, which has much better and well-done action scenes; someone urgently needs to audit this film's production expenses," answered another. 
4. Matrix: Resurrections (2022)
One moviegoer suggested "The Matrix: Resurrections. It was god-awful compared to its predecessors. The end credit scene was a complete waste of time."
Another added, "I agree. I had higher hopes for The Matrix: Resurrections. I expected more originality as I could barely get through it."
5. Texas Chainsaw Massacre (2022)
"Texas Chainsaw Massacre (2022) is not the worst in the franchise, but the movie was unbearably tone-deaf. At least the others knew what they were doing," replied one.
"Oh, I beg to differ; at least the other bad films had some fun to them. The new one was pure garbage," argued another.
6. The Eternals (2021)
"Such an astoundingly dull film," one shared. "That's the first time I've quit partway through a Marvel Cinematic Universe film. The only redeeming part for me was the dynamic between Kingo and Karun. Still, it was a joke that could only go so far and certainly wasn't enough to save the movie."
7. Wonder Woman 1984 (2020)
"A bit hyperbolic, but this movie ruined Christmas. Just so deflating after everyone in my family loved the first one," one answered.
"I'm confident if I'd paid money to go and see that, it would've been the first time I got up and asked for my money back. I don't know if I'd have even made it past the interminably long opening sequence," admitted another.
8. Free Guy (2021)
Someone suggested, "Free Guy. It has fans, and Ryan Reynolds is likable, but it felt like a dumbed-down version of Ready Player One or The Truman Show."
"For me, it's more than hating the movie. I hate that people I trust told me I should watch this dumpster fire of a movie," a second added. 
9. Venom: Let There Be Carnage (2021)
Someone confessed, "People hate the first one, but I like it much more than Venom: Let There Be Carnage. I genuinely felt like Venom 2 was a waste of time."
"Thanks for this," added another. "I saw Venom: Let There Be Carnage and thought it sucked. I thought other people thought it was good. But, nope, it was a total mess. I liked the first one, but there was something completely off about the second one."
Popular Reading: Watch Free Movies & TV Shows Online With These 18 Sites 
10. Without Remorse (2021)
One stated, "The stand out has to be Without Remorse. Did the filmmakers even read the Tom Clancy novel? Completely ruined just about the finest novel Clancy wrote."
"I am completely in agreeance with you on Without Remorse. However, although I was excited about the movie (though I haven't played the game nor read the book), it was one of the most idiotic action movies I have ever seen," a final user commented.
We hope you enjoyed this Reddit suggestions list for the worst movies of the 2020s (so far). This article is inspired by the internet and does not necessarily reflect the views or opinions of My Life, I Guess.
More From My Life, I Guess: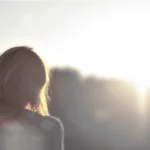 Amanda Kay, an Employment Specialist and founder of My Life, I Guess, strives to keep the "person" in personal finance by writing about money, mistakes, and making a living. She focuses on what it's like being in debt, living paycheck to paycheck, and surviving unemployment while also offering advice and support for others in similar situations - including a FREE library of career & job search resources.